Joining the list of devices getting the May Security Patch are the J5 Prime, the Galaxy J2 Pro and the J7(2017) from Samsung.
Apart from the patches in the Android operating system which we have covered in an earlier post, the update also fixes some vulnerabilities which are native to the Samsung's Operating System. Samsung has fixed 7 vulnerabilities and exposures some of which are:
A vulnerability that prevented the bootloader from checking the integrity of a special system image
A vulnerability that could lead to arbitrary files' theft which would have indirectly lead to email and account takeover.
A system issue that would have lead to NFC getting enabled by a magnet kept close to the device.
Out of bound code execution vulnerability that would lead to any possible arbitrary code execution.
An issue affecting Exynos devices with Android 0 which would lead to a buffer overflow in the trustlet
One which would have enabled attackers to gain access to clipboard content from a locked phone through the Edge panel
A bug which would have lead to information disclosure on trustlet

Samsung Galaxy J2 Pro
The J5 Prime was announced by Samsung in 2016 and it had a 5.0-inch HD screen and was powered by an Exynos 7570 Quad-core SoC. The device had 2GB of RAM and came in memory variants of 16GB and 32GB.
The J2 Pro is an entry-level device released by Samsung in 2018 and it has a 5.0-inch screen and 2GB of RAM. It is powered by a Snapdragon 425 SoC and has 16GB of internal storage.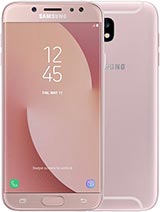 The J7 2017 is a mid-range device with a 5.5-inch Full-HD AMOLED display. An octa-core Exynos 7870 powers the device, which contains 3GB of RAM and 16GB of internal storage.
The updates are available to download OTA and the availability may vary region by region.
You may also like:
May Security Patch- What all is patched
Galaxy S8 Lite Listed On TENAA And FCC
List of Samsung Devices Getting Android 9.0 P Update
Some Non-Pixel Devices Getting Android P Beta Update
Latest Official SP Flash Tool v5.1816 Is Now Available
LineageOS 16: Supported Devices and Release Date
Magisk v16.4 and Magisk Manager 5.7.0 Are Now Available
LG unveils the G7 ThinQ