The Latest Magisk v16.4 and Magisk Manager 5.7.0 with ANDROID 9.0 (P) SUPPORT have been released by Xda Developer, topjohnwu.Here in this post, we gonna discuss the new Magisk v16.4's features and How you can install Magisk v16.4 On your Android device and Gain root access.
The Latest Magisk v16.4 includes support for Android P and fixes logging and MagiskHide on several Samsung devices.This Version removes unnecessary sepolicy rules and 64-bit binaries.If you are using an older version of Magisk then you can easily update to the latest one.But if you are new then follow the given guide.
About Magisk
Magisk is a systemless rooting interface.It is an alternative to SuperSu.We have already done a post about "Magisk Vs SuperSu : Which One is Better and the Developer Choice?" Magisk allow users to gain root access to the device and add different modules to get the best experience.The developer has released the latest verison, Magisk v16.4 along with the new Magisk Manager 5.7.0. In this article, the link to download Magisk v16.4 and Magisk Manager 5.7.0 and the steps to install them will be shared.
Magisk v16.4 Changelog
 [Daemon] Directly check logcat command instead of detecting logd, should fix logging and MagiskHide on several Samsung devices
– [Daemon] Fix startup Magisk Manager APK installation on Android P
– [MagiskPolicy] Switch from AOSP u:r:su:s0 to u:r:magisk:s0 to prevent conflicts
– [MagiskPolicy] Remove unnecessary sepolicy rules to reduce security penalty
– [Daemon] Massive re-design /sbin tmpfs overlay and daemon start up
– [MagiskInit] Remove magiskinit_daemon, the actual magisk daemon (magiskd) shall handle everything itself
– [Daemon] Remove post-fs stage as it is very limited and also will not work on A/B devices; replaced with simple mount in post-fs-data, which will run ASAP even before the daemon is started
– [General] Remove all 64-bit binaries as there is no point in using them; all binaries are now 32-bit only.
– [resetprop] Add Protobuf encode/decode to support manipulating persist properties on Android P
– [MagiskHide] Include app sub-services as hiding targets. This might significantly increase the amount of apps that could be properly hidden
Magisk Manager v5.7.0
– Add app shortcuts for Android 7.1+
– Bump minimal module minMagisk requirement to 1500
– Adjustments for new sepolicies on v16.4+
– Fix crashes when refreshing the online report
Pre-Requisites
Make sure that the USB drivers for your Android device are installed on the PC.
Maintain 50-60% battery to prevent sudden shut down between the process.
Make sure that you TWRP recovery installed on your device.
Take a complete backup of your phone and then proceed.
Disclaimer
thedroidguru.com should not be held responsible for any hardware/software issues that occur on your device(s) by following this guide. We are certain that the following guide is carefully written, avoiding any mistakes on our side. If you are unsure of the causalities that may occur if the procedure goes wrong, then please don't proceed.
Download Magisk v16.4 and Magisk Manager 5.7.0
Steps to Root Android By Installing Magisk v16.4 (TWRP)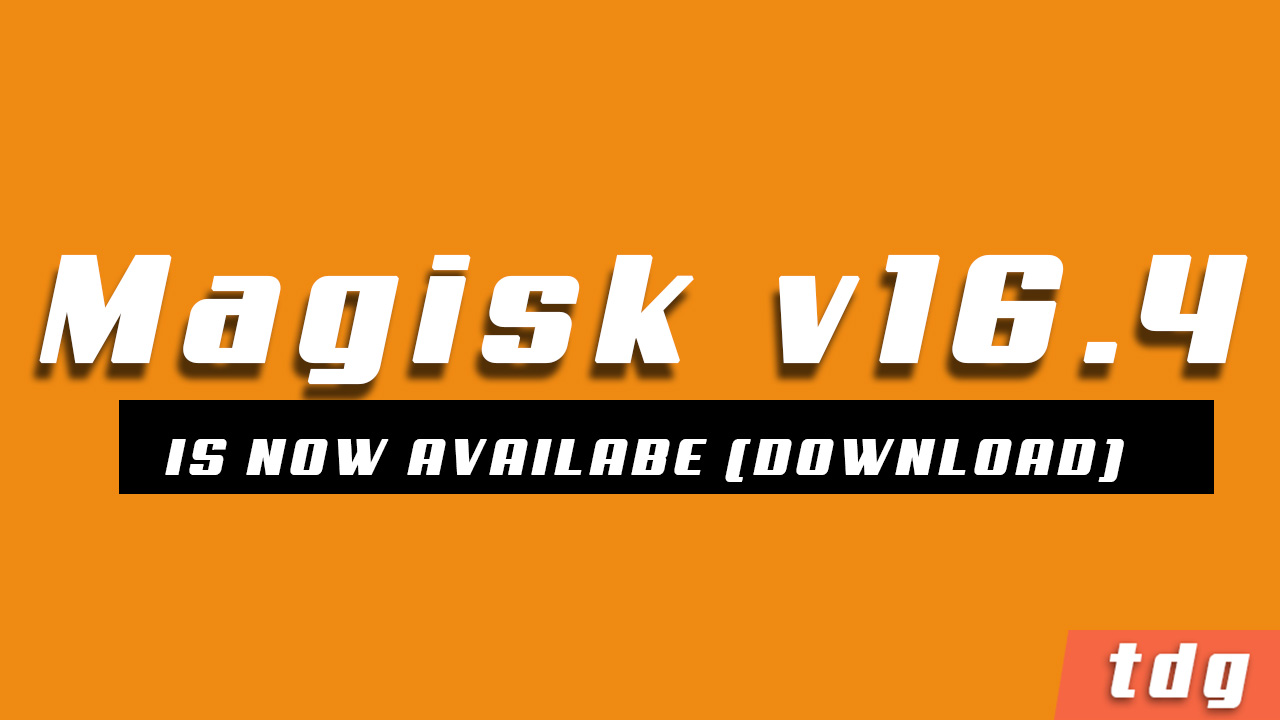 Note: there are two ways to Install Magisk On Android device 1) Using TWRP Recovery 2) Without TWRP Recovery (using stock boot.img).Here we will be sharing the TWRP Recovery Method.
Step 1. Download Magisk 16.4 Beta Update Zip file file from the download section above and transfer that your device memory
Step 2.Boot Your Android device into TWRP recovery. (Remember: Check the key combination of your device for Recovery Mode)
Power off your device
Once your phone is switched off, press and hold the Power + Volume Up buttons at the same time.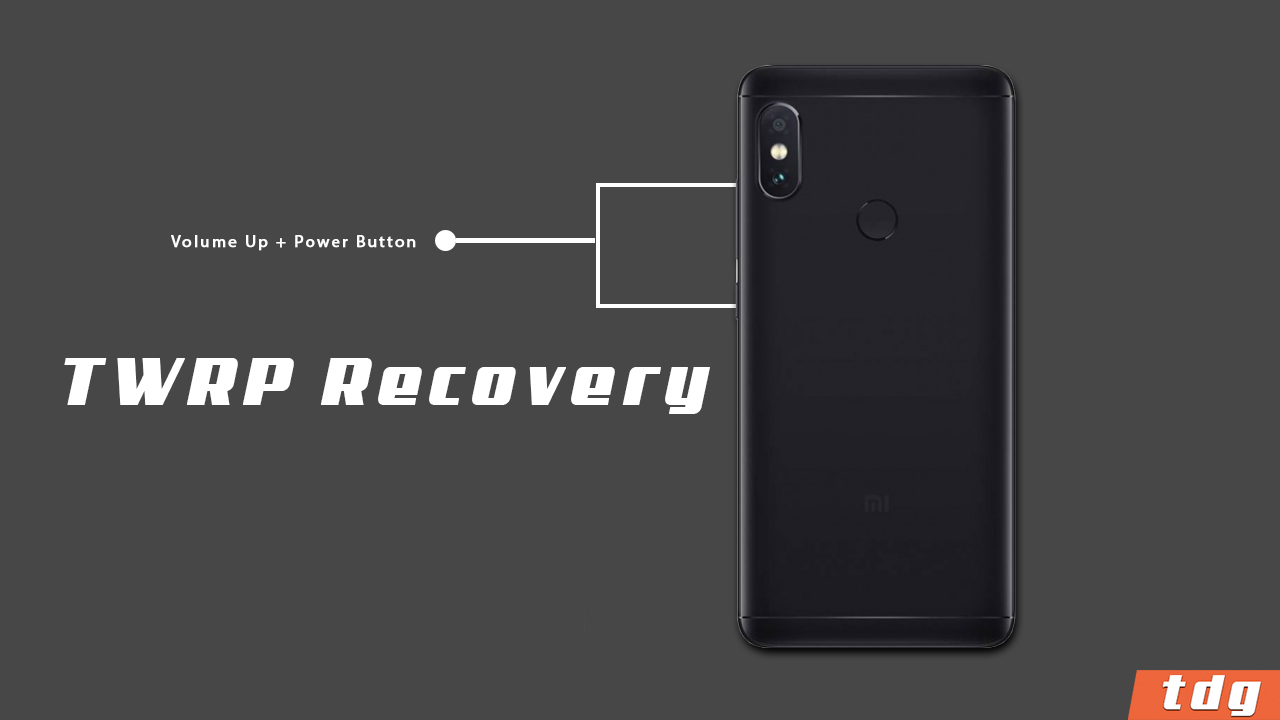 Step 3.Once your are in TWRP main menu, go to Install then select the Magisk Beta Zip File file that you transferred to your device in the first step
Step 4.After selecting the Supersu .zip file, do Swipe to Confirm Flash on the bottom of the screen to start the flashing process.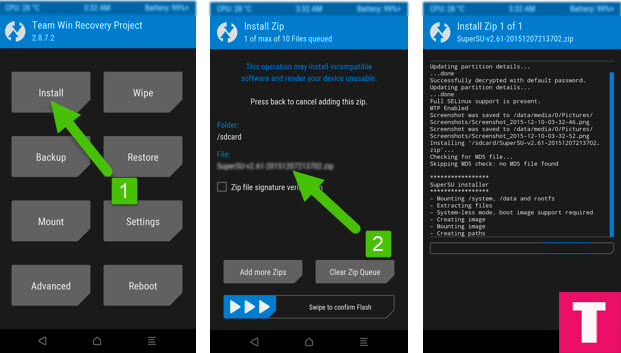 Step 5.When the process is completed then select Reboot system.Done!!
Now you have a rooted your Android with Magisk v16.4.You can check whether your device is properly rooted or not by install root checker app