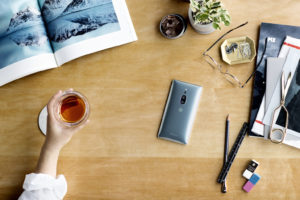 Remember Xperia XZ2 Premium. Well no offense if you don't, might have skipped your mind all thanks to the great marketing strategy of Sony.
As it happens, the XZ2 Premium was announced by Sony in April 2018, however, the announcement included only the features of the device and some cool promo videos about the USP of the device, Sony's first dual- camera-equipped device. The announcement didn't include any release date or pricing information.
The device got significant attention when it was announced owning to its cameras.
However, the lack of any proper promotion afterward led to many people forgetting that it existed in the first place.
So, to recap, the Xperia XZ2 Premium is a flagship device from Sony, meaning that it includes the usual flagship features, the Snapdragon 845 SoC, more RAM than required by most people ( 6GB) and lack of a headphone jack.
The camera of the device is where the things start getting exciting, the Xperia XZ2 Premium is laced with sensors which offer a maximum of 51,200 ISO producing some of the best low- light imagery ever produced on a smartphone. However, there is still no official DxOMark rating to back the claim. ( The device has not visited the DxOMark yet)
Another great feature of the device is a 5.8- inch 4K HDR display, providing a ppi of greater than 700, which is among the highest in the industry.
The full specs of the device can be found here.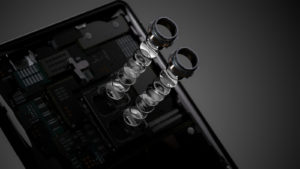 So, after much delay, the pricing of the device is unveiled to be $999.99, meaning that the device would be competing for heads on with similarly priced iPhone X and the lesser priced Galaxy S9/ S9+ and the LG V35 ThinQ among few.
IN US, the device is available to pre-order from 9th of July on Amazon and Best Buy. Amazon is also offering a free pair of Xperia Ear Duo wireless headphones with each pre-booking. The shipment is set to begin on the 30th of July.
In China, the device is available at a price tag of 6000 Yuan, with pre-orders beginning on the 11th of July with 22nd July being the date that the shipment of the devices would begin.
As of now, there is no update regarding the availability of the device in other countries, however, stay tuned with us.
You may also like:
Latest Official SP Flash Tool v5.1816 Is Now Available
Samsung Foldable Display Phone could sport 7.3-inch OLED screen costs around $1900
Improve FPS in PUBG Mobile with GFX Tool for Android (Root) – Up to 60 FPS UHD
Microsoft Windows 10 Surface Phone could come within 2019 as a Foldable Device
HMD Global reportedly working on In-Display Fingerprint Scanner for Nokia A1 Plus
LineageOS 16: Supported Devices and Release Date