Samsung is making a foldable display smartphone and it takes some time to make an official announcement. According to South China Morning Post website, Samsung will launch the foldable phone in 2019 most probably in the name of Galaxy X. Also, the experts and researchers said that the Samsung Foldable Display Phone will use a huge 7.3-inch foldable display OLED panel which will become 5.3-inch in size when folded. There are some rumors that Samsung built a pilot production to make the flexible and foldable OLED screens in South Korea.
Samsung Foldable Display Phone Rumors
So the large foldable screen will become a normal screen when folded and it costs around $1900 price tag. However, the actual retail price will be around $1850 without any carrier package. It will be a massive one in terms of the manufacturing unit and market price. The suppliers will start sending parts and components to Samsung before the end of this year and Samsung is preparing themselves to get into the production within 2-3 months.
---
Read Also: Samsung prepared for the Galaxy Note 9 launch event on August 9
---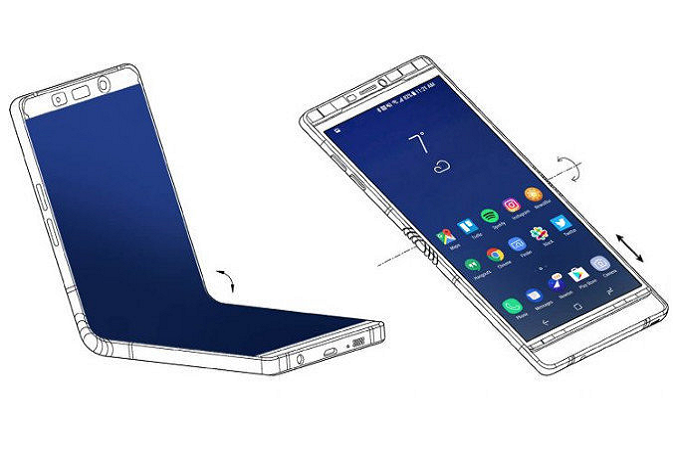 That's also a challenging aspect. So, within 2-3 months these type of screen placement and overall manufacturing, processing, packaging etc. will be done by the company. The 7.3-inch display will fold into two parts and the panels will fold inwards and one panel will be outside as per the structured image.
Shinhan Financial analyst, Park Hyung-woo mentioned that the above details will be same but if Samsung releases a prototype of the Samsung Foldable Display Phone to showcase and testing in CES 2019 then it will be a huge success for them.
This device will be available globally because it will be a different and much more complex mechanism to show-off the success. Still, the reports say that the company wants to manufacture almost 2 million units. Now the current status indicating that Samsung Foldable Display Phone will be launched before the first half of 2019. The mass production will start very soon from November this year.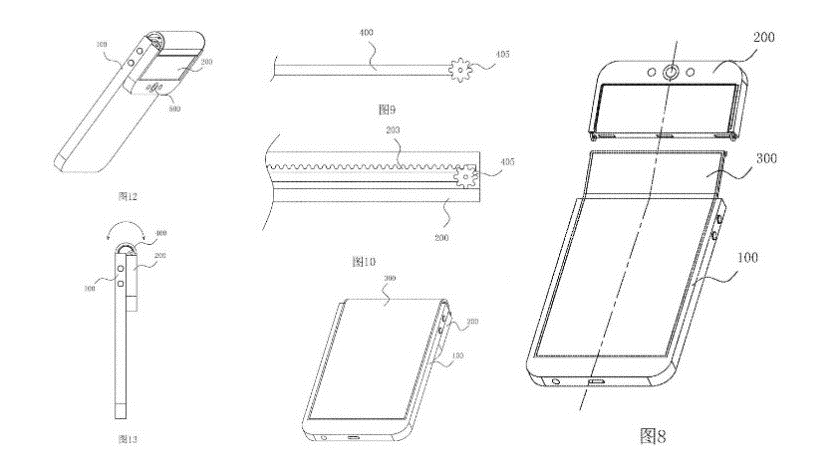 ---
You might also like:
Samsung Gear S4 Clears ECC Certification could launch with Samsung Galaxy Note 9
---
Though the price is too high to afford Samsung might showcase this device as Galaxy S10 or Galaxy X on their 10th anniversary. However, the other specifications and the exact model name isn't available till now. There are other smartphone brands like LG, Huawei, Oppo working on the OEMs to manufacture the foldable devices but no one seems to be closer like Samsung. Apparently, Samsung wants to fold that device display into half portion and that's not as easy as we think.
So, Samsung Foldable Display Phone is to be considered leaving a quite visible portion of the device display around 4.5-inch that the users can fold it easily and the other portion will be usable when folded.
Yes, I know that sounds weird but it might gonna happen very soon. On the basis of normal or irregular folds, Oppo also submitted a patent copyright quite similar to this idea that the users can fold their device from any portion of the phone as per their choice. There will be no specific foldable module to fold the device.
Definitely, that will increase the user accessibility and enhance the user experience but still, the question is here that how it will make possible? We have to wait for few months to get more actual and possible leaks.