HMD Global, the new home of Nokia mobiles is apparently planning to launch a device named Nokia X on 27th April if speculations are to be believed from an advertisement at a multiplex in China.
The said advertisement has been spotted by some people in a mall in China and features two phones crossing each other in order to form the letter X. Apart from this, the advertisement contains only the Nokia logo the date of 27th April 2018 and a tagline 'Share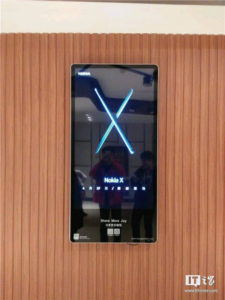 More Joy'. The advertisement contains no mention of any specification of any kind neither the design element is easily inferred.
HMD Global has at the MWC announced 4 new Nokia smartphones and the devices have started going global starting this month. It has been a practice of the company over the past year and a half to release their devices first in China and a global launch few months after that. So even if the device is released in China on 27th April, it probably wouldn't make its way to other countries by June-end or July.
It is quite surprising that in this era of leaks, HMD Global has been able to prevent any information from leaking regarding the aforementioned device. There have been no hints on the social media, no Geekbench listings, no leaks or press invite, the latter of the three suggests that it might be a quiet online launch without any event.
So far it is hard to say what type of device the Nokia X would be, with speculations ranging from a budget one to a premium handset.
The arguments that can be made in favor of it being a flagship are that Nokia's few flagship devices have been leaked over the past two months sporting Penta- lens camera and triple-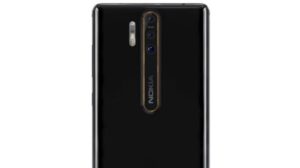 lens camera assembly. And taking Nokia's past smartphone nomenclature into consideration point to the fact that it may be a Nokia 10, the X being the Roman numeral for 10 similar to iPhone X.
Or it is also possible that HMD Global may re-launch the Nokia X line this time with stock Android and better specifications.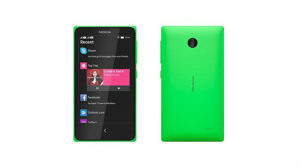 The Nokia X used to be a family of devices under the old- Nokia which would be running on the Nokia X Platform, a heavily customized Android iteration without Google's suite of services and heavily resembling the layout of the Windows phone. The device was targeted at the emerging markets. The lineup got discontinued once Microsoft acquired the Nokia brand.
Whatever the case may be, we'll have to just wait and see
You may also like:
Note 9 Firmware release points to an early August release
J7 Prime 2 launched by Samsung
Speculated S9 Mini visits Geekbench
Android 8.0 Oreo is here for the Nokia 3
Motorola Moto E5 Plus with Snapdragon 430 spotted on Geekbench
Motorola Moto G6 with Snapdragon 660 SoC spotted on GeekBench