For most of us, Google Play Store is only a marketplace for downloading and installing apps and games. You search or see any apps or games rating, details, comments and you installed it if you like. Android is purely based on Open Source Project and fully customizable and that's why most of us like Android OS and devices than others. Still, we aren't using those tricks for Play Store yet or not interested in it. But do you know that there are so many features available in the Google Play Store that you can use for better user experience… Here are the Top 14 Google Play Store Features that you can find useful.
Top 14 Google Play Store Features: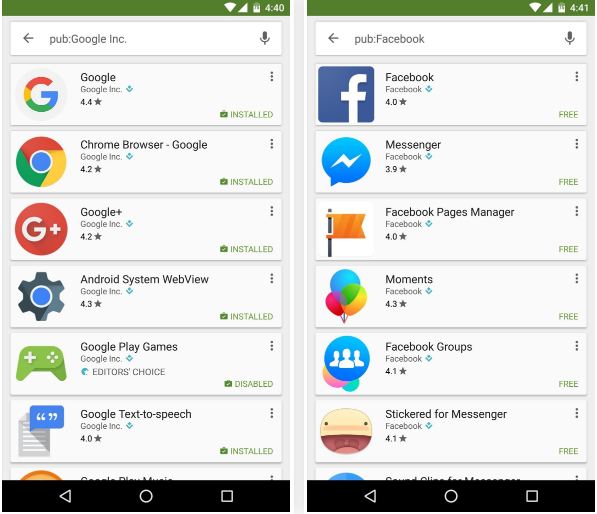 1. Search Apps By Developer Name (Pub:Developer Name)
When we are searching for any apps or games or anything in Google Play Store, we can use publisher name or developer name instead of item name like this (Pub:Developer Name). Just simply put the name of the developer after –

[pub:(developer)]

without the brackets to filter search results. That is the best alternative one.
This could be a great option if you like any certain app or game but you can't remember the exact item name or you want to see all published items by that developer.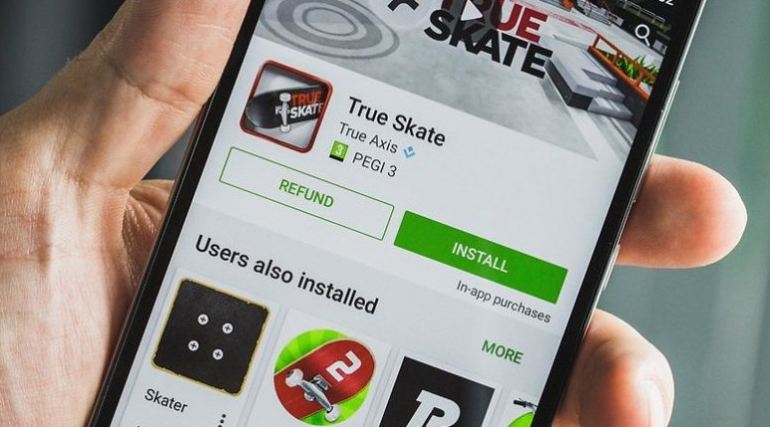 2. Test and Refund Apps or Games
Do you know that you can refund your recently purchased paid apps or games in the Google Play Store… Google made the refund process easier due to getting a feedback from the user so Google can know the exact issues regarding refund claim.
Once you have purchased your app or game in Google Play Store, you can see options of 'Install', 'Open', and 'Refund' on the left of that page.
If you wish to refund your purchased item, then simply tap on Refund option within two hours of purchase. Otherwise, you could face some issues.
If you want to refund your purchased item but you uninstall a paid app shortly after first buying by mistake. You can get an automatic refund in that case. But if you want to reinstall the app again then you have to buy it again and you will not be eligible to refund on that purchase.
The only exception is for an unauthorized purchase of any apps or games is for 65 days of limit. Otherwise, you have to claim for refund within two hours of purchase.
You can learn more about Refund Policy on Google Play. This is the second feature out of Top 14 Google Play Store Features.
---
Related: Latest Google Play Store with new UI now rolling out to more users
---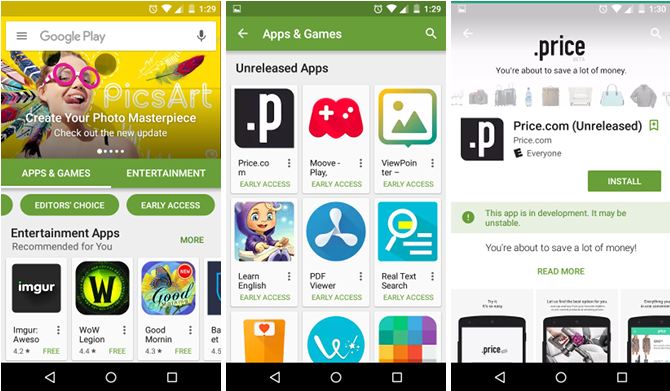 3. Unlock Early Access and Beta Apps
Sometimes you will hear of any upcoming apps or games in the Play Store as a beta version. The beta version means there is no official public release for that particular app or game. You can install it for free and give ratings and reviews for stable publication.
Beware of those poor, buggies, or any personal information tracker apps or games in the name of beta version in Play Store. Just make sure that what are you installing on your device… If you get some unexpected error or any device performance issues then simply uninstall it and give proper ratings and reviews. So, the developer and Google both can inspect thing easily.
Google Play Store also allows the developers to publish their newly developed apps or games as a separate beta version trial mode. That will help users to decide which one to choose… Those are for public use and improvements and not quite stable to release as an official full public version. This is the third feature out of the Top 14 Google Play Store Features.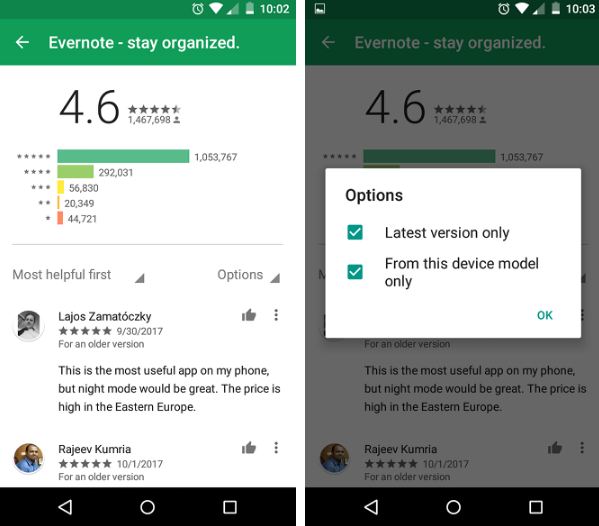 4. View Only Relevant App Reviews
Have you ever installed an app by its good rating and reviews but you found it buggy on your device? Or maybe previous versions of that app was good but the new version has some issues? Yes, the app reviews and ratings also sometimes can be misleading.
To get rid of that issues, you can filter your app reviews from the app review option to choose which version you want to see and even device model as well. Such as

'Latest version only'

and

'From this device model only'

. That will be much helpful for you.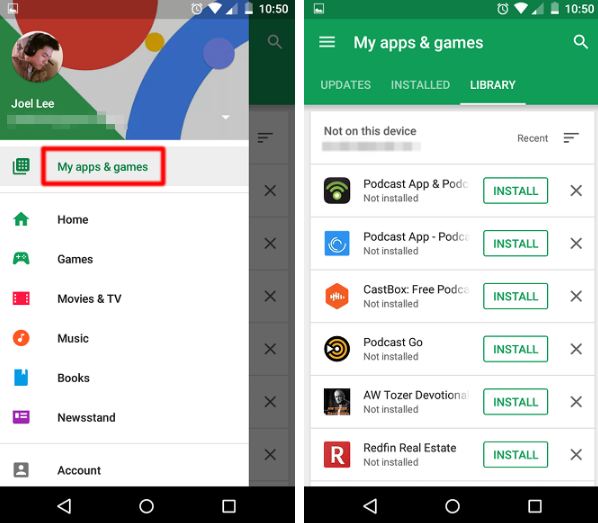 5. Reinstall Owned Apps in Bulk
Google Account keeps track of all our recently installed and previously installed apps and games record listwise. This great for your device that when you want to reinstall your previously installed item, you can simply go to menu button > tap on 

'My Apps and Games'

and get the full list of items since you logged in your account.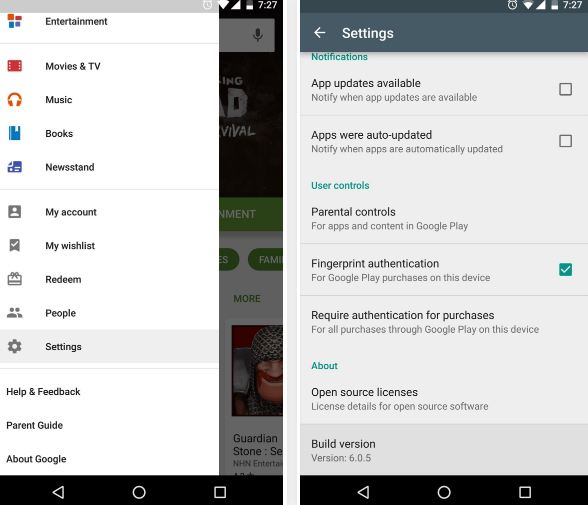 6. Use The Parental Lock
Google Play Store uses three types of Parental Security Lock system for authenticating app installations. That's mainly for your kids to browse or stream any adult or misleading content on your device.
Fingerprint Authentication: If your device does have a fingerprint scanner, you can restrict purchases through your fingerprint. Go to Settings > User Controls > Fingerprint Authentication.
Parental Control PIN: You can also restrict purchases by simply going to Settings > User Controls > Parental Controls. Just turn it on and set a PIN. Done.
Mature Content Filter: You can set the PIN to verify settings whenever necessary to confirm. Go to Settings > User Controls > Parental Controls > Set Content Restrictions. Restricting teen, mature, and Adults only apps should be enough in most cases.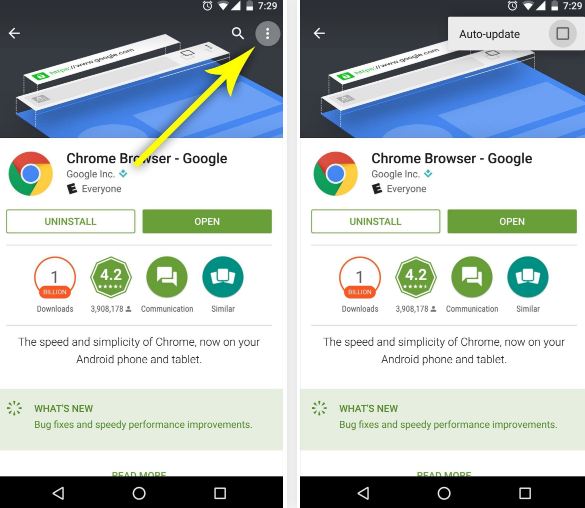 7. Disable Auto-Updates for Individual Apps
You already know how sometimes you noticed that an app is updated automatically without your permission. Some apps push updates in every few days or weeks and that can get really annoying.
Google Play Store allows you to disable auto-update for individual apps. Go to the app's page in the Play Store, tap the menu button at the top-right corner (you'll only see it if the app is currently installed), and uncheck Auto-update.
Or if you don't want to auto-update any of your installed apps or games then just simply go to settings page > tap on

'Auto-update apps'

and select

'Do not auto-update apps'

and you're done.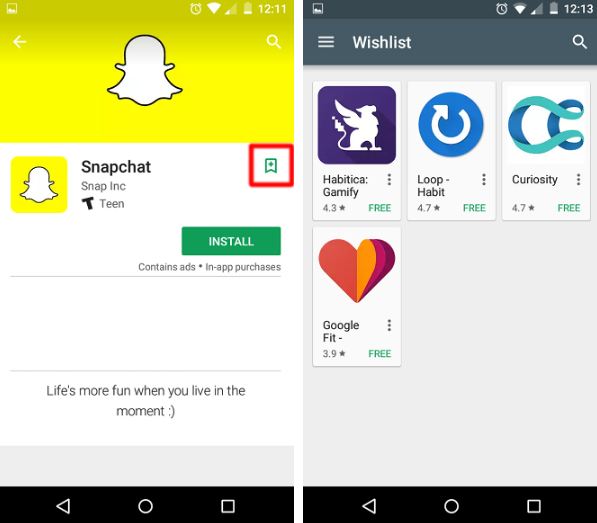 8. Create App Wishlist
If you like any app or game that you want to install but can't right now then save it into your app wishlist.
Go to particular app or game page, tap on bookmark icon and select the option

'add to wishlist'

and you're good to go.
9. Device Manager
You can now simply find your lost mobile with the help of Device Manager. Go to the Google Drive Manage and log in with your Google Account. You're done.
You can also go to your device Settings > Privacy > Device Administrators >

'select Find My Device'

.
10. Install Apps That Aren't Available in Your Country
If you're really want to get an app that's not available in your country then you can still get it by using a VPN service.

'VPN'

means

'virtual private network'

. It gives you a secure internet connection via private networks in locations outside the country.
Basically, a VPN service can make it look like you're accessing the internet from a different location. It's important that you choose a credible VPN. There are so many free VPN apps available in the store and on the internet also.
Once you've downloaded a VPN, select the country-wise Play Store you want to access in the VPN app, get the VPN up and running, then open the Play Store app. It should land on the Play Store homepage of the country you selected. Now you can get the app you desire.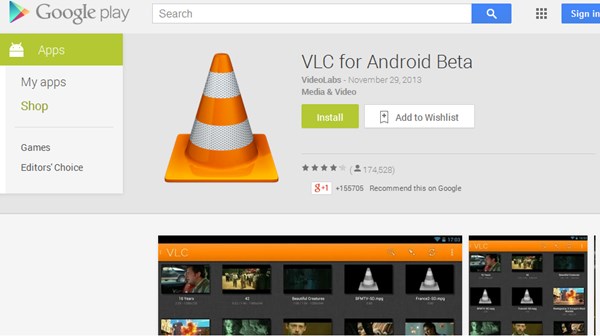 11. Install Android Apps From Your Computer
Another amazing feature that Google Play Store provides you to install apps on your android device from your desktop browser using same Google Account. It auto detects your device and when you click on install button from the desktop, your mobile play store automatically starts installing the particular app within few minutes.
Open Google Play Store website in your browser.
Select the app which you want to download and select Install button.
Choose the device and click on the Install button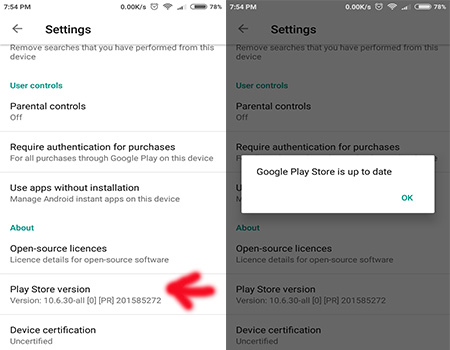 12. Update Google Play Store Version Manually
Google Play Store updates automatically whenever Google releases an upgrade. So you can update your Google Play Store manually from the settings menu in the Play Store app.
Go to Settings menu > scroll down below and you can find the Google Play Store Version. Simply tap on it for two times and a pop-up message will be displayed on the screen that Google Play Store is up to date. If your version is running an older one then it will be updated within few minutes.
13. See Your Own Ratings and Reviews on Google Play
The highly rated and reviewed apps and games are normally ranked at the top of the list. If you install any app or game and use it then you should definitely leave comment and ratings as well so others can find it useful. That will happen to you also as a vice-versa. Now there is a simple trick to find your rated and reviewed items on Play Store till date.
Go to your Play Store menu option and tap on your profile icon/photo to see whether it shows your past ratings and reviews or not. Because sometimes it doesn't work well and especially when you're logged in with multiple Google accounts. Still, you can give it a try.
14. Check Which Devices are Connected to Your Google Account
You can check your connected devices which are tracked by Google Account from your computer. You can also manage them to keep track of the last activity and locations etc.
Just go to your computer and open Google Play Store desktop version via any web browser > log in with your same Google account which you're using on your device.
You can see a settings button on the right side > click on it and you can see all the devices which are connected with logged in Google account.
These are the Top 14 Google Play Store Features out of other features that we can use for our better experience.