It's not new that when it comes to updates Android sucks largely due to the heavy fragmentation of the OS. The speed of adoption of new software versions may be among the slowest in the whole industry. A clear way to elaborate it would be with taking Android 8.0 Oreo as an example. Android Oreo has released approximately 7 months ago and at the moment is running only on around 1 percent of devices. And it is an issue that is not restricted to few OEM's only. Almost every OEM, a couple of exceptions include HMD Global and Google, suffer this issue. Samsung is yet to have a global rollout of Android 8.0 Oreo for its last year's flagship device, the Galaxy S8.
LG, the South Korean smartphone maker, is looking into this issue and in a bid to improve it while moving forward have opened a dedicated Software Upgrade Center. LG's mobile division had a change of strategy this year, which included the revamp of their flagships right from the drawing boards. The company also had a change of CEO at the end of the last year and the recent unveiling of the Software Upgrade Center seems another outcome of their new strategy.
The facility in Seoul is a part of LG's new Research and Division campus in Magok-dong. The sole purpose of the facility is the development and delivering of OS updates for LG smartphones along with maintaining a constant user experience across the wide portfolio of LG devices. Furthermore, the company has said that the update center is also responsible for continuous testing of stability and compatibility of the hardware and software in the period after the release of the update.
The first update to the rollout of the facility would be the Android Oreo for LG's last year flagship, the LG G6 in Korea then worldwide.
If LG is able to speed up and maintain their software upgrade cycle, then it may perhaps give the consumers another reason to buy LG smartphones, which LG would have to demonstrate once Android P is released.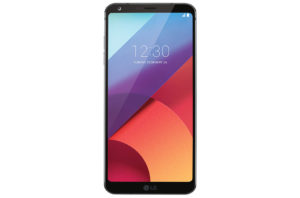 In a statement Mr. Jo Seong-jin, the CEP of LG Electronics said that" "Aligning after-sales support with customers' needs are a top priority at LG. Stable and consistent upgrades will demonstrate to our customers that LG smartphones have long and reliable lifespans."
It is expected that other manufacturers take some inspiration from LG and start investing in improving their software upgrade cycle.
Similar Content:
Samsung Gear S2 gets a new, surprise update
Note 9 Firmware release points to an early August release
J7 Prime 2 launched by Samsung
Speculated S9 Mini visits Geekbench
Nokia 6 2018 launched in India.