Keeping up with its commitment to provide the latest security watch to its entire portfolio, HMD Global, Nokia Mobiles new license is now rolling out the April security patch for the Nokia 1 and the Nokia 8 according to a report by Nokiapoweruser.
The security patch for Nokia 1 comes days after HMD Global started rolling out the same for its Nokia 6 2018, the Nokia 7 Plus and the Nokia 3. While in some devices, the security patch comes bundled up with the Android 8.1 update, the Nokia 6 2018 and the Nokia 7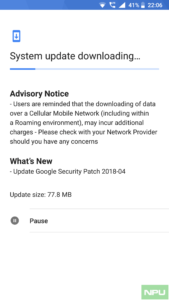 Plus, for the Nokia 1 and the Nokia 8, it is a standalone update
The patch includes fixing of vulnerabilities in the Media framework which would have enabled any remote attacker to execute any arbitrarily harmful code using a specially crafted file in the context of running a privileged process.
Like most updates, it is rolling out in stages and the availability may vary in your country by a couple of days.
The update for the Nokia 8 weighs around 77.8MB in size while for the Nokia 1 it is 142.6 MB the large size compared to Nokia 8 partly because HMD Global has added some custom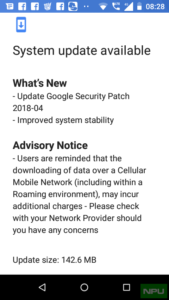 patches to improve the stability of the device also along with the security patch.
The security patch changelog goes as," The most severe of these issues is a critical security vulnerability in Media framework that could enable a remote attacker using a specially crafted file to execute arbitrary code within the context of a privileged process. The severity assessment is based on the effect that exploiting the vulnerability would possibly have on an affected device, assuming the platform and service mitigations are turned off for development purposes or if successfully bypassed."
Further information about the April security patch can be accessed in the Android Security Bulletin.