However, we're present in 2018 and using a lot of devices including smartphones, tablets, smartwatches, applications, and more. We all use online chat applications as our daily driver. Still, the text messages play a different and important role in our life. Our banking, shopping, booking, recharge/bill related notifications always use text messages. Now if we tell you that you can easily connect your mobile device with any PC and can send or receive text messages. Yes! You can now do that from your smartphone easily. In this post, we will talk about How to send SMS from a Computer without messing up anything.
Read More: Top 3 Best Android SMS trackers to try in 2018
You can connect both of your Android and iOS text message app with your PC. But here we will talk about how to send SMS from a computer for Android. If you feel that you're too busy with your work and can't give time to your Android device for send or read text messages, this guide is for you. The stock Android devices do come with preloaded text messaging application called "Android Messages". Otherwise, if you use any custom ROM or skin running Android device, just install Android Messages app from Google Play Store.
How to send SMS from a Computer
Android Messages application lets Android smartphone users send or receive text messages from a web version of your PC. Just like the WhatsApp Web service, the 'Messages for Web' does the same. This is the easiest and time-saving process for Android devices to connect with a PC and send SMS from it. Now let's get started.
Step: 1
Go to the Android Messages homepage.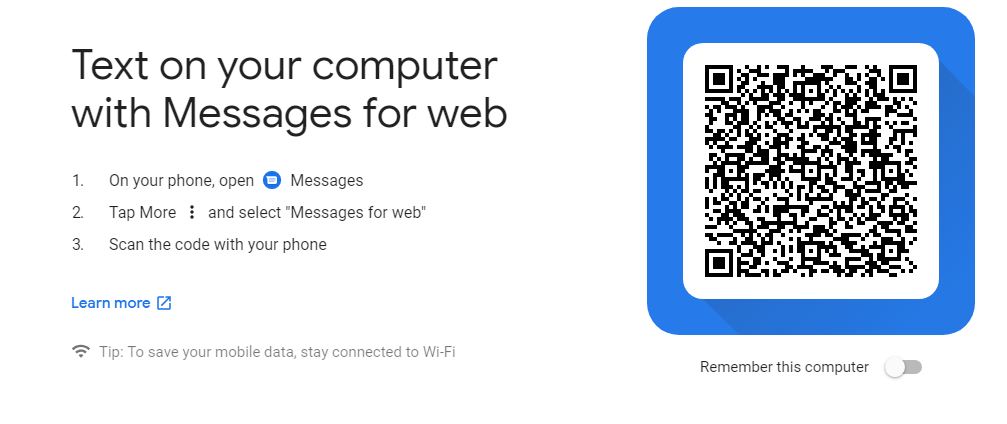 Step: 2
Open the Android Messages application on your Android device.
Step:3
Tap on the three-dot menu icon from the upper right corner of the Android Messages app.
Step: 4
Tap on the "Messages for Web" option.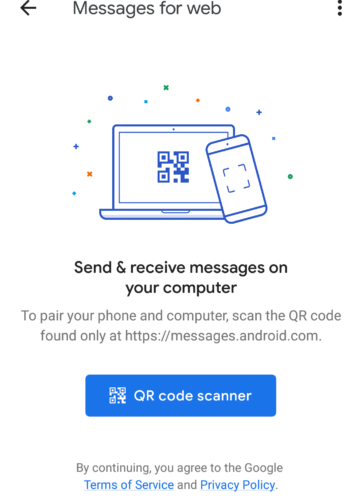 Step: 5
Tap on the "Scan QR code" and use your device to scan the QR code from the Android Messages homepage.
Step: 6
Now your Android device messages and contacts are synchronized and ready. You can send or receive messages directly from the computer.
Step: 7
If you want to use your device with PC for messages frequently, then just select the checkbox "Remember this computer" at the time of QR code scan.
You can also read the guide here and know more about it.
---
Must Read: How to block calls and SMS, and reduce SPAM in Android 8.0/8.1 Oreo