For last few days the Honor/Huawei's bootloader unlock page is not opening and it is giving 404 error.If you are Huawei or Honor user then you may have already known that for unlocking the bootloader of Huwaei or Honor device, the unlock code is needed.
And users can get the code only by visiting the Honor/Huawei's bootloader unlock page.Yesterday Xda posted an article about the issue and a simple way to overcome the issue.HonorUSA addressed the issue 2 days ago on twitter and told the users that engineers have already started working to fix the issue.
You can check the tweet below
We're aware of the bootloader unlock page being down & apologize for the inconvenience it has caused. We have setup a form in the interim to request bootloader unlock codes. We thank you for your patience through all this. @xdadevelopers https://t.co/sF3JAtB3JL

— Honor USA (@Honor_USA) May 2, 2018
So Now, How To Get Honor/Huawei's Bootloader Unlock Code?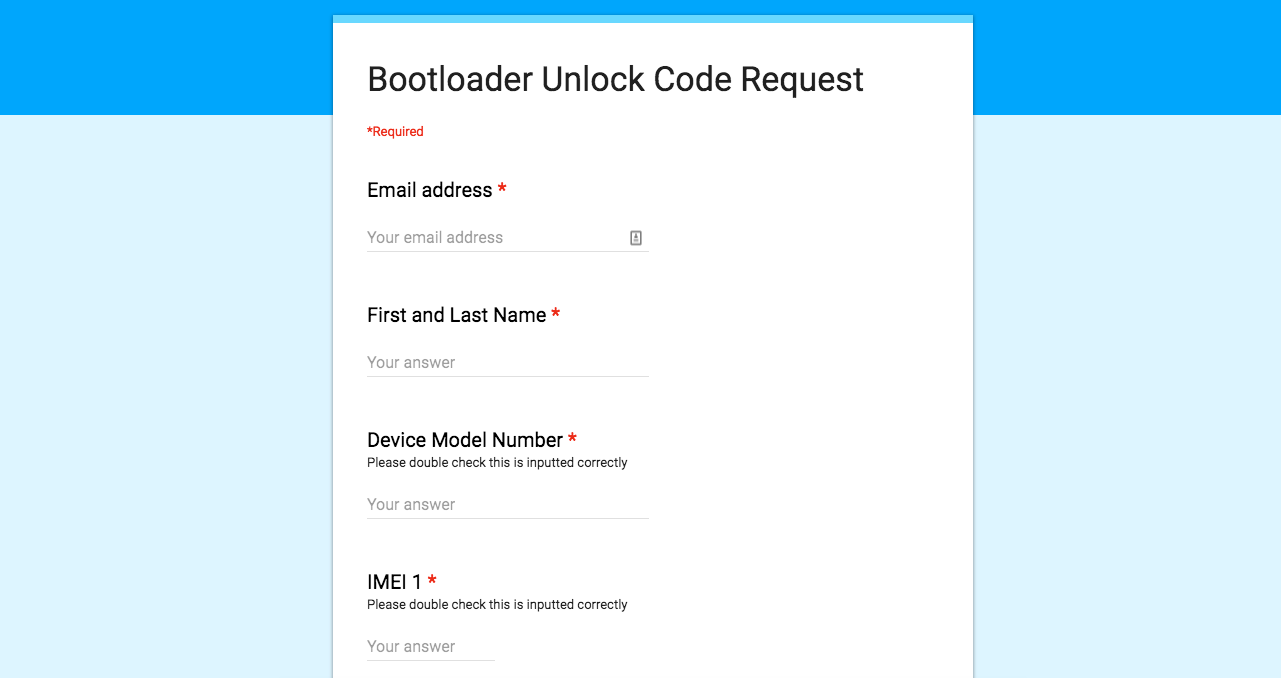 In the tweet they have share a Google Doc, so that both Honor and Huawei users can request bootloader unlock codes directly.It is very simple.Users have to fill up the form and submit that.Check out the Google Doc here.