Top 6 Best Camera Apps For Pixel 2/2XL, The quality of the photographs that Google Pixel 2/2XL take with the mobile depends on two clearly differentiated factors: the quality of the lens and the software that we use to launch the snapshots.
The quality of the lens of google pixel 2/2xl is immovable, and we can do little to improve it, but we will achieve a significant improvement in the shots if we use the right software.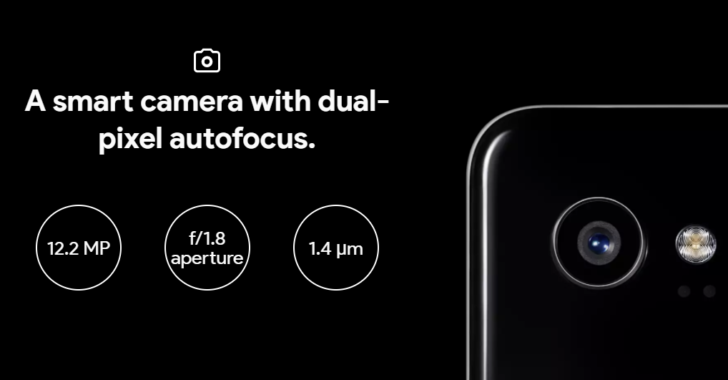 Top 6 Best Camera Apps For Pixel 2/2XL
Native apps that incorporate google pixel 2/2xl cannot get all the "juice" to the terminal camera, and it is at that point that we have to consider installing a complementary app to get better photos.
In today's post, we review Top 6 Best Camera Apps For Pixel 2/2XL that will help us get a significant improvement in the quality of our photos.
Camera MX
Camera MX is a free app for Android that includes several added features and effects for our camera. The Camera MX app includes some features like "touch to focus", zoom, GIF creation, countdown and a good handful of effects, filters and overlays that allow us to adjust the shot in real time. It also includes several editing tools like contrast, balance etc. and a very interesting feature that allows us to return up to 3 seconds behind the shot to stay with the best possible photo.
Camera 360: Stickers and Filters
Do not be fooled by the name, although Camera 360 includes a lot of filters and stickers is not the typical generic app to add 4 stickers to our photos. It has a powerful editor and a good handful of types of shots and settings, such as tilt change, posterizer, and a selfie mode that allows us to adjust the skin tone and make changes in the environment so that the photo stays as we want it. On the other hand, Camera 360 can also be considered a great social network as it has an interesting community called the world photography laboratory, where people can upload their own creative photographs.
Open Camera
The big asset of Open Camera is that it is an open source application. This means that the functionality of the application does not stop growing since the app is in a process of continuous optimization. The amount of functionality is commendable: focus modes, white balance, ISO, exposure compensation/lock, facial detection and even the possibility of activating the photo by voice commands or sounds (the shot is made if we make a noise like we say "potato, cheese, etc").
Retrica
Google pixel 2/2xl misses one of the most used features by today's growing need and that is filters, yes google pixel 2/2xl does not have any in the native camera app so as for the only option to download we suggest that Retrica is the best in that segment. Retrica is a very popular free photo app on Google Play. With more than 100 million users, Retrica has an arsenal of more than 100 filters that we can apply in real time and share easily in our social networks.
A Better Camera
This app collects many of the functions of other specialized camera apps like HD Panorama +, HDR Camera + and Night Camera +. Although it has a Pro version of payment its free features are huge: white balance, exposure adjustment, ISO, flash mode, colour effects, countdown, type of shot and even remove objects or people from a photograph. Amazing!
Bacon Camera
The app is quite intuitive and your Pixel 2/2xl will definitely benefit from it allowing you to take full-fledged manual mode at a very easy interface to interact, Also this camera app provides manual control in Video mode too so we can have to ability to make the video look to our accordance.
Highlighted features:
– Live Histogram both RGB and Luminance
– Timed Shots, a true intervalometer for amazing time-lapses
– Unique Multi Exposure algorithm with max resolution
– Exposure Bracket
– Useful grids
– Virtual Horizon
– GIF!
– Tiny Planets
– Panorama
– And much more.. just discover!