The Chinese smartphone manufacturer OnePlus has released OnePlus 5 around the Globe.The Phone is OnePlus's flagship device for 2017.In the paper, OnePlus is the most powerful Android Smartphone available in the market right now having Qualcomm's latest Snapdragon 835 chipset with 6GB or 8GB of RAM.OnePlus devices are very popular and developer friendly as they run on a close to stock Android firmware called OxygenOs.OnePlus 5 is no exception.
OnePlus 5 comes with OxygenOs 4.5 based on Android 7.1.2 Nougat and now has updated to OxgenOs 4.5.1.OnePlus 5 very developer friendly device and has already received a TWRP recovery which means OnePlus 5 can easily be rooted now which is great considering this device was released a few days ago.
But as you know in every rooting-related process you have to connect your device to your computer.You need to download and Install OnePlus 5 USB drivers on your computer to perform any ADB and Fastboot process (unlocking bootloader, flashing images using commands).OnePlus 5 USB driver will help you to connect your phone to the computer and perform tasks like transferring data, sync your device with a PC
Must Read: Top 20 Best Free Apps For OnePlus 5
USB Drivers are one of import tool to have if you own an Android device. Because of that, your mobile device interacts with the computer.These work as Bridge between your Phone and you PC.Below, we are sharing the links to USB drivers for OnePlus 5 | Windows and Mac
Download OnePlus 5 USB Drivers [Windows & Mac]
➩ On Mac, Only for transferring files
How To Install OnePlus 5 USB Drivers On Windows 7/8/10
Step 1.Download the USB drivers from the download section above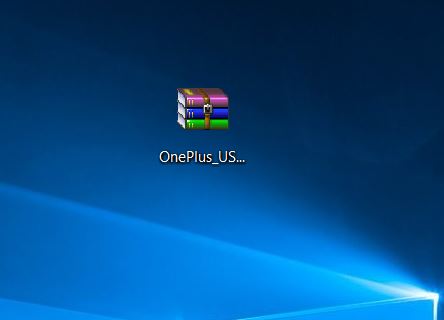 Step 2.Once Zip file is downloaded, unzip that (extract) using 7zip or WinRAR app.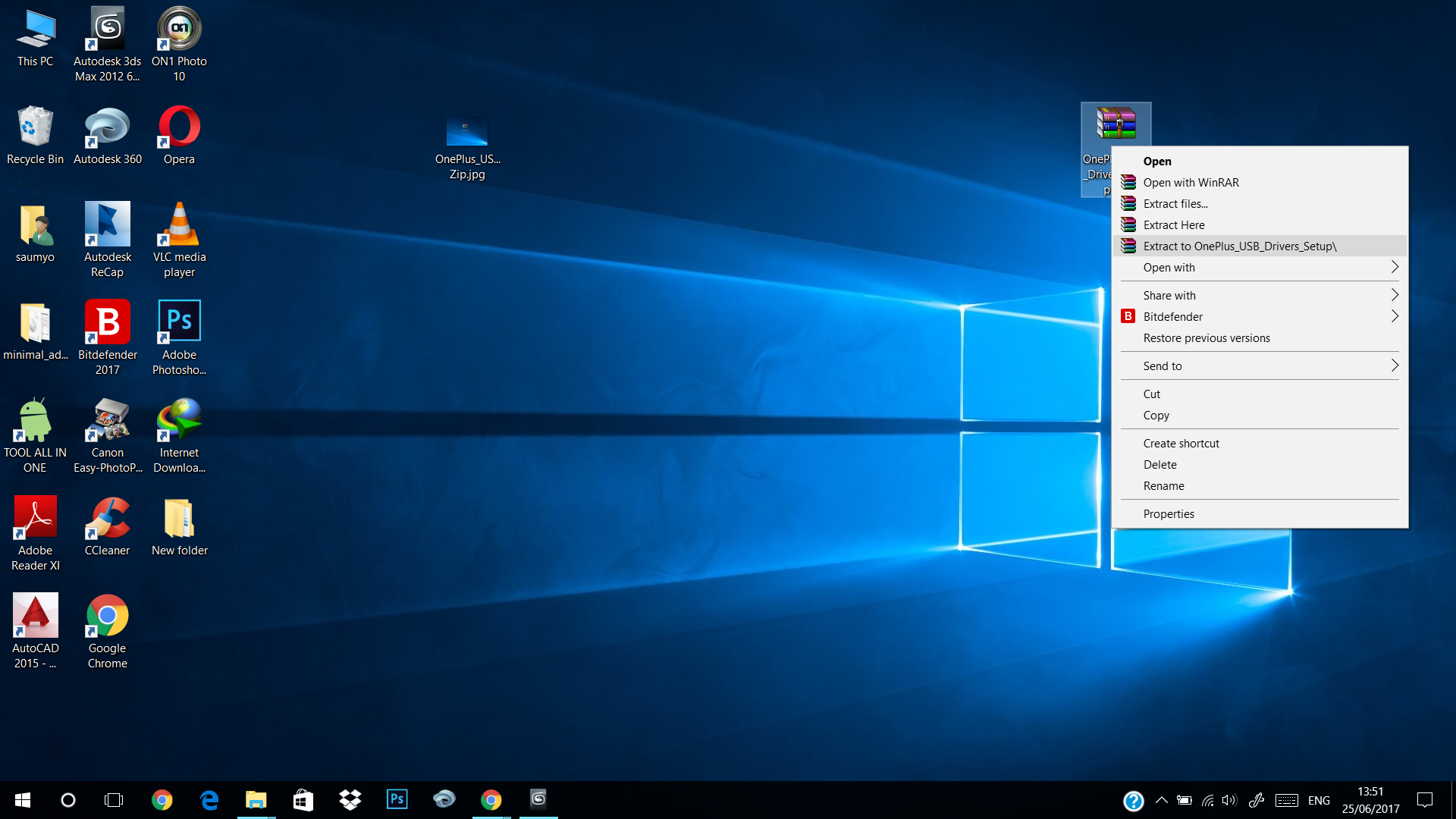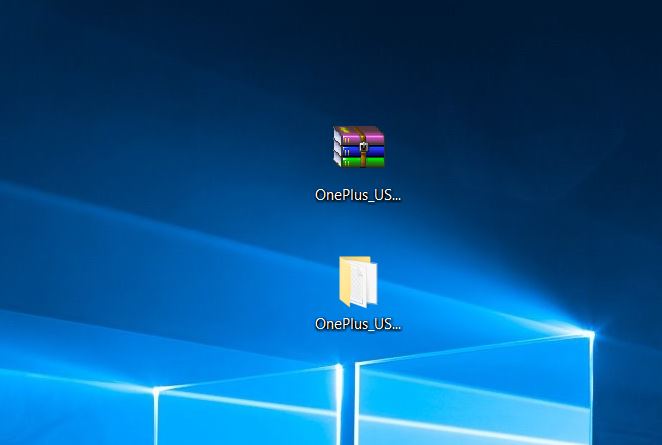 Step 3.Now Go to the unzipped folder, there will be a .exe file and run that file (it will run as administrator)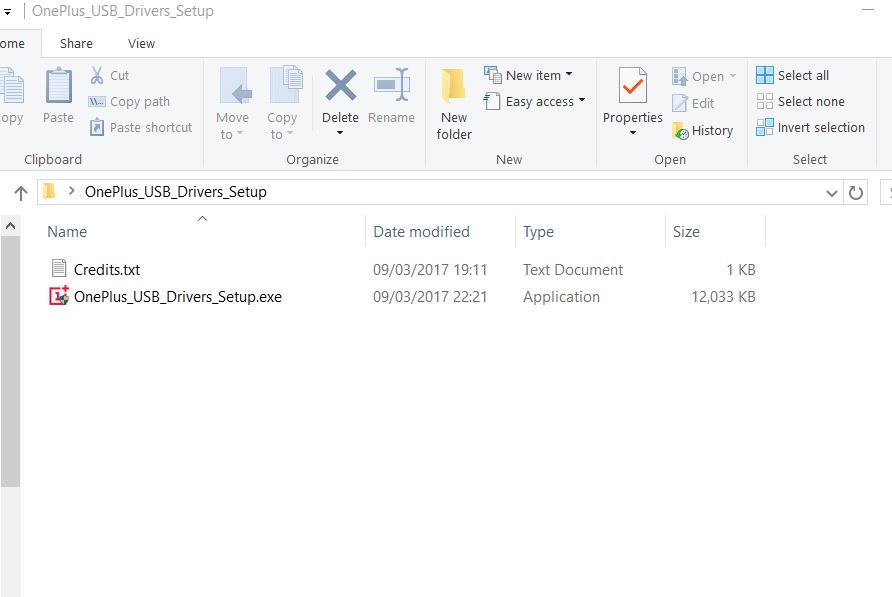 Step 4.The Installation will start.Choose your Language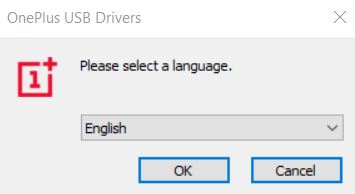 Step 5.Click on "Install", when theUSB Drivers Setup Wizard pops up.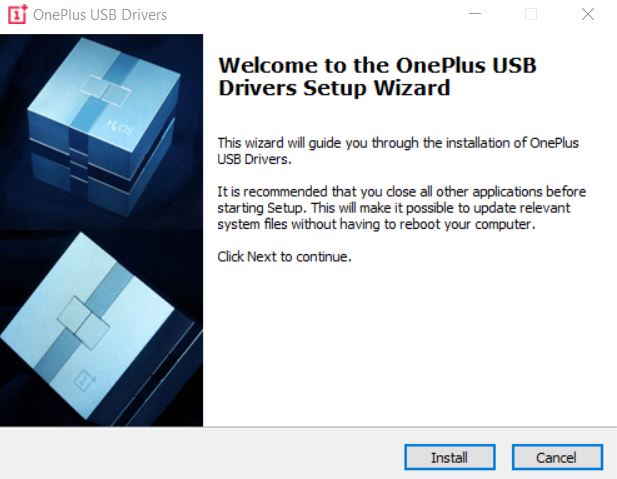 Step 6.Then it will pop up an unknown publisher warning screen, Click On "Yes".This will start the installation process.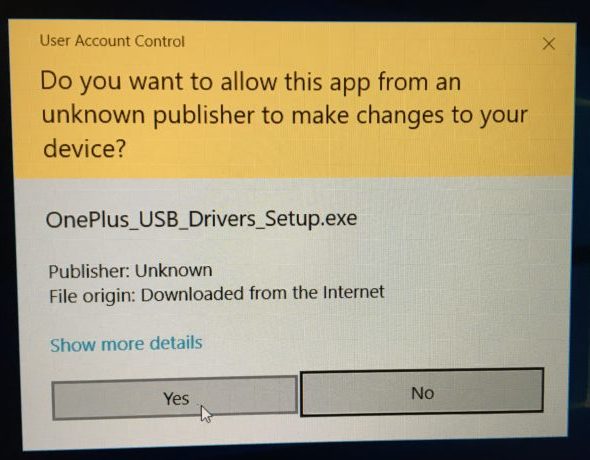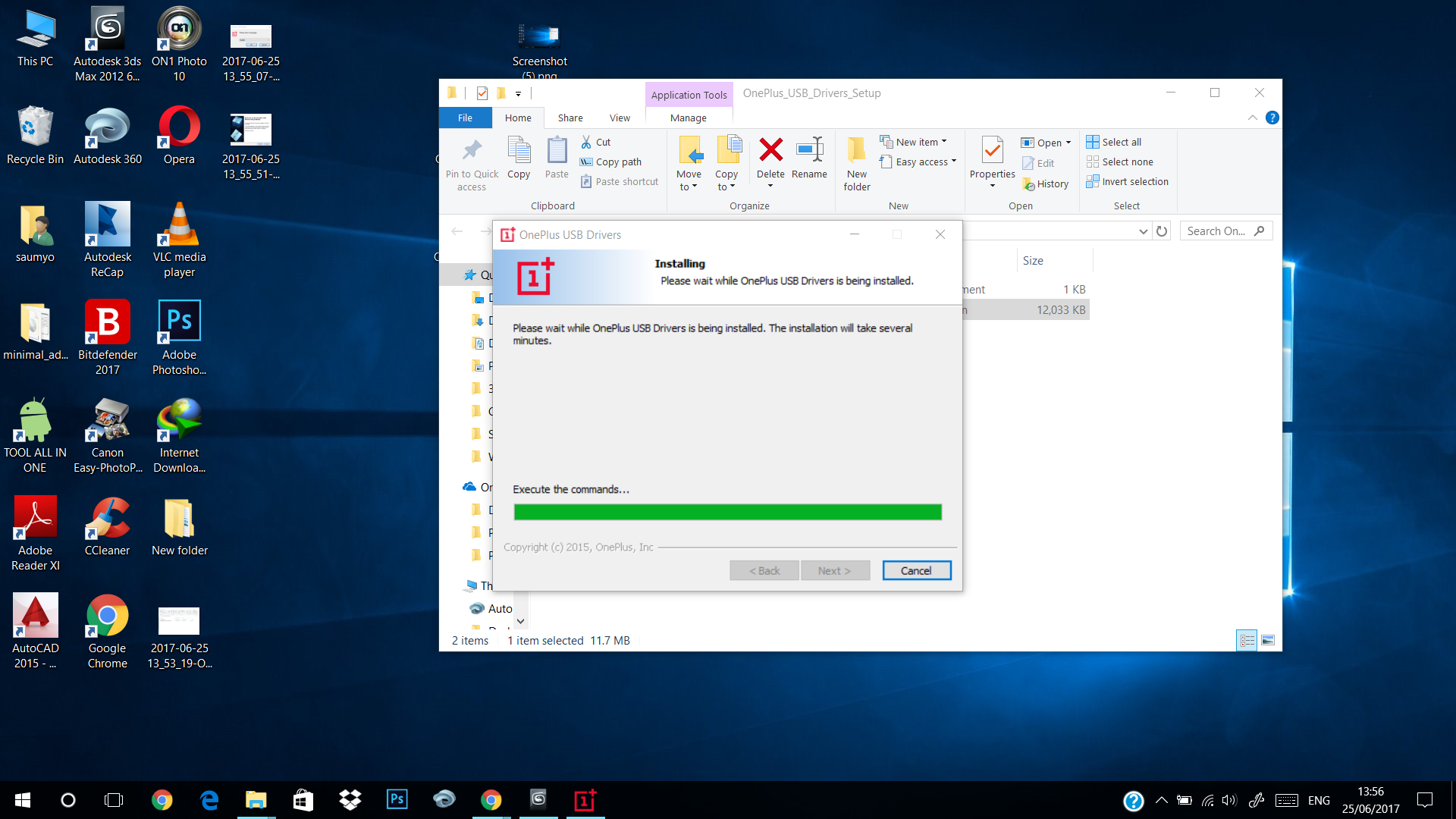 Step 7.Once the USB Drivers are installed on your PC/Laptop, connect your phone to the computer and your OnePlus 5 should be detected by your computer.Done!!!
If your Computer is not detecting your OnePlus 5 then follow the linked guide below
So you have successfully installed the OnePlus 5 USB drivers on your computer.If you have any question or suggestion related to this guide, please share that in the comment section below 🙂