OnePlus 5 took the world by storm, and the majority of the buyers have received the smartphone and taking pride in owning it. But if you have not connected your phone to your computer yet, you should do it early and check out whether your device is getting recognized or not.
We have posted an article > Download Latest OnePlus 5 USB Drivers For Windows and Mac and there are several users who are using OnePlus 5 have reported that when they are connecting the smartphone via USB cable, their operating system especially Windows 10 is unable to detect OnePlus 5. The common error is "USB is not recognized". If you are facing the same problem, the following guide will be your lifesaver.
OnePlus 5 Not Recognized in Windows 10: What Is The Cause Of The Problem?
The basic problem seems to be the fact that when you are connecting your OnePlus 5 to your computer, the phone goes into charging mode while Windows 10 is trying to install the driver for the device. Consequently, the driver does not get installed and the device is being considered as malfunctioning. There are two solutions proposed by experts, and you need to try them out sequentially to see which one works for you.
Dual Solutions To Fix "OnePlus 5 Not Recognized in Windows 10"
Solution 1

Enable USB Debugging
Step 1.Enable "Developer Option" and "USB Debugging" on your OnePlus 5
First, you have to enable the developer option.To Do So Go to Settings > About Phone > Build Number then tap on press build number 7 times to enable the developer option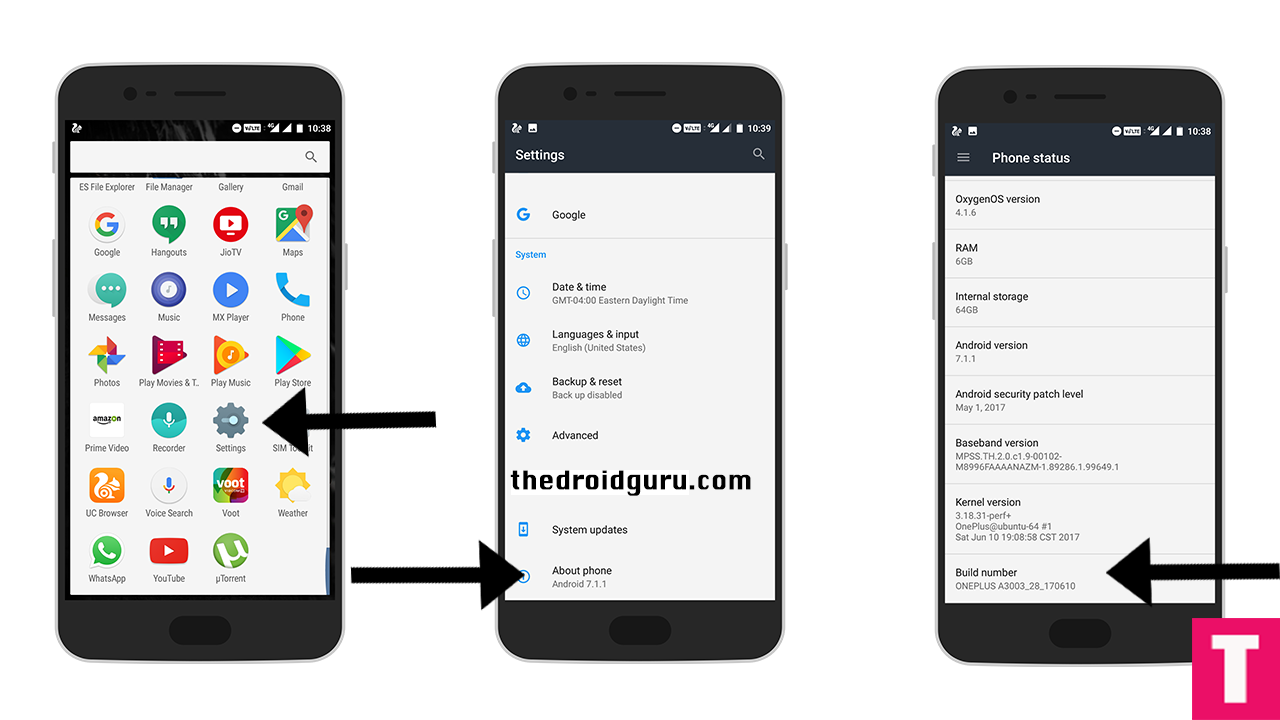 Now return to the setting's main menu and scroll down to the bottom, there should be Developer option available above System Update.Now go to Developer option then scroll down to USB debugging and enable that.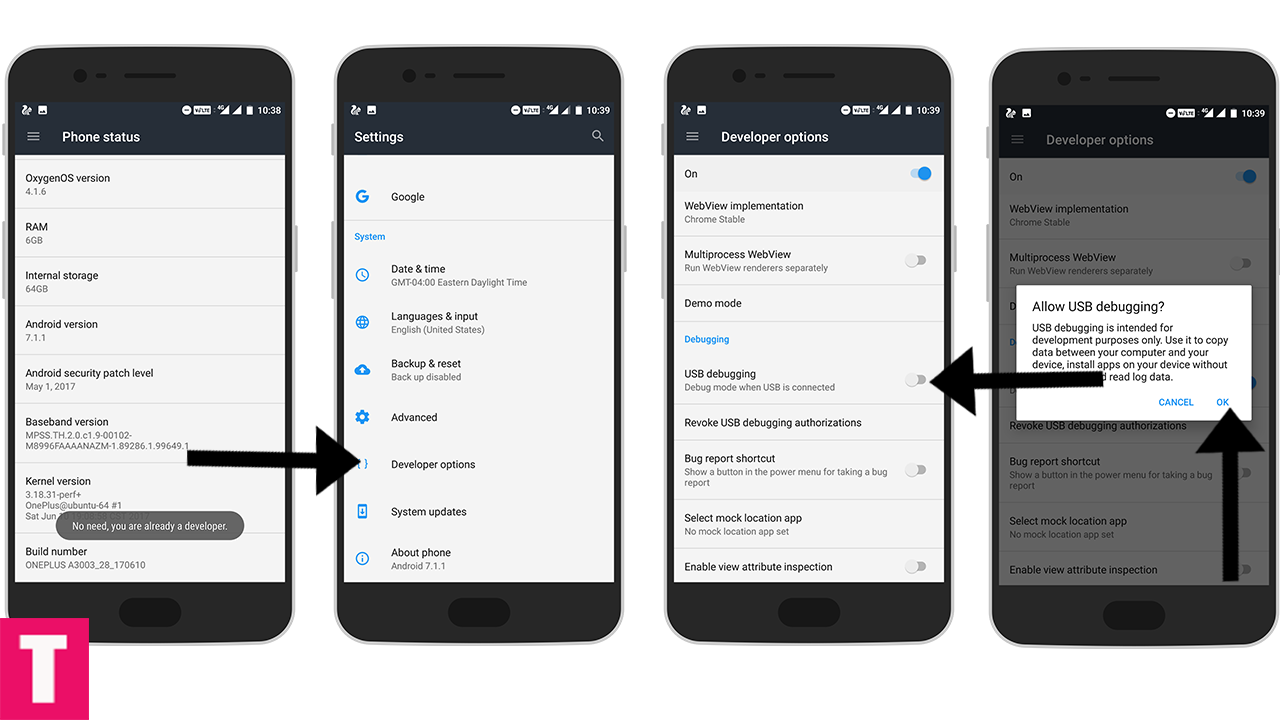 Solution 2

 MTP Transfer Mode
Before trying the second solution, give your computer a restart and also reboot your OnePlus 5 smartphone.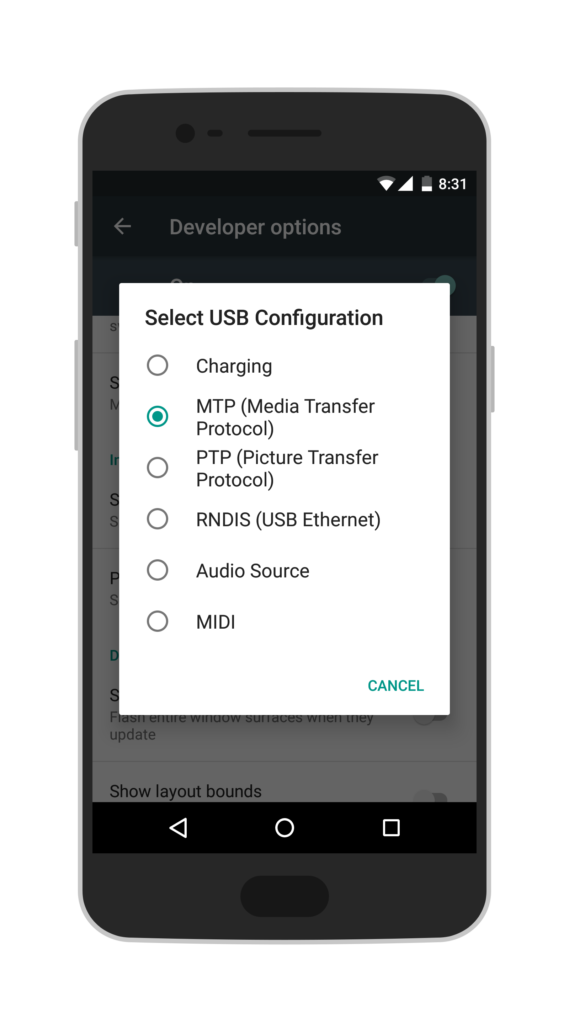 Step 1.Go to Settings and tap on Developer Option.
Step 2.Under Developer Option, find and tap on USB Configuration.
Step 3.Change it from Charging to MTP Transfer and then plug in your OnePlus 5 in your computer having Windows 10.
This solved the problem for most of the complaining users. If it still does not work, contact customer care and seek their advice.
Just for information, some users also reported that their OnePlus 5 worked fine with their computer having MacOS, Linux and Windows 7 and 8.