LG G6 is indeed one of the best flagship phones of 2017 which has a lot of high-end specs and LG's own "Full Vision" display that has an aspect ratio of 2:1. However, no smartphone is perfect and there is no single smartphone in the world that can give you everything you ever wanted in one single package.
With that being said, we know that there are many things that the LG G6 does not have up its sleeves such as the Dual speakers, IR Blaster, has last year's processor and the last but not the least, an inconvenient power button. Well, we can't do much about the power button and the processor but we do have a trick to make sure you get that Dual Speakers On LG G6 (MOD)
Warnings!
Before you start doing this, we would like to warn you about certain things.
The mod makes changes in a system file named mixer_paths_tasha.xml, so obviously it involves a certain amount of risk. That is the case with any mods that you install on your phone.
Make sure you create a backup of your data, in case something doesn't work right and you can't boot up your phone. A NANDroid backup is best suited for such a scenario.
The DroidGuru does not take any responsibility if you decide to go ahead and fiddle with your device's system files. The risk is your own to take.
Requirements
All you need is an LG G6 with root access.
A file explorer capable of performing operations in the root directory.
Note that the mod is not in the form of a flashable zip so you will not need a TWRP recovery for that.Now follow the given steps to Enable Dual Speakers On LG G6
Steps To Enable Dual Speakers On LG G6 (MOD)
Step 1. Download mixer_paths_tasha.xml from the Download section given and transfer the file to your phone. DOWNLOAD HERE
Step 2. Now in your phone, open a file explorer capable of performing operations in the root directory and navigate to the system folder in the root of your device.
Step 3. In the system folder, enter the folder named etc and you will find a file named mixer_paths_tasha.xml that is there already.
Step 4. Rename this file to mixer_paths_tasha.xml.bak just to be safe and move the downloaded mixer_paths_tasha.xml to this folder (/system/etc/).
Step 5. Now make sure the newly modified mixer_paths_tasha.xml has the correct permissions. To set permissions, long press the file to select it and access its properties. The method to do that depends on the file explorer you are using. On ES File Explorer and Solid Explorer, you can do this by tapping the three dot menu button in the top right. Refer to the screenshot below to set the correct permissions.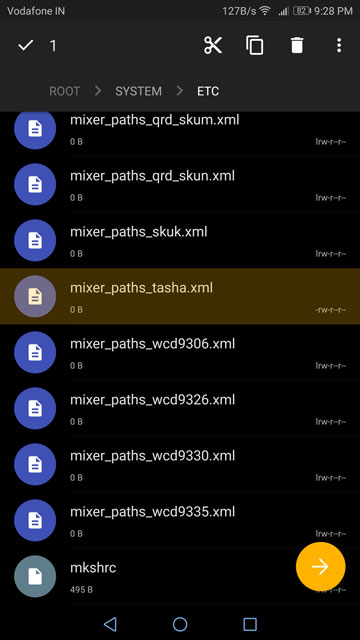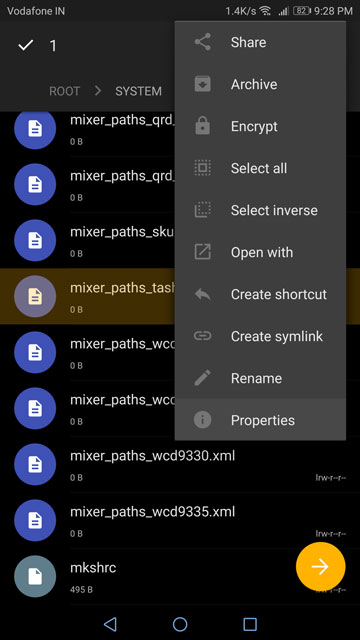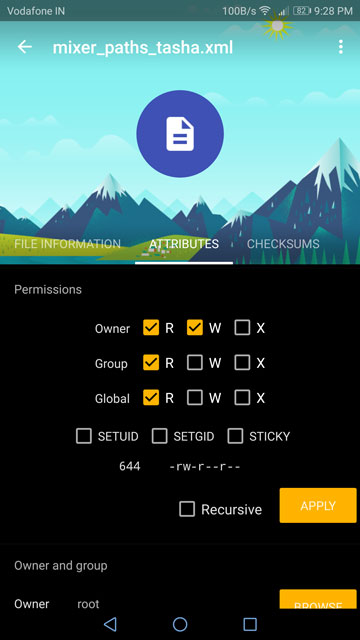 Step 6. Once done, just reboot your phone and that's pretty much all you had to do.
The mod works perfectly but if for any reasons you wanna revert back to stock just delete the mixer_paths_tasha.xml that you've placed in the /system/etc/ folder. Then rename the mixer_paths_tasha.xml.bak back to mixer_paths_tasha.xml. When done, reboot your device and you should be back to the stock single speaker audio.