Recently, LG has filed a patent for a foldable smartphone with a hinge mechanism. The display will be folded in two parts just like previous generation foldable mobile phones. It will simply fit into your shirt pocket with some kind of clipping feature that will help to fall out your phone from the pocket. However, the leaked report says that LG applied a patent for foldable iPhone display. Now the leaked report coming that LG patents a roll-able smart-pen with fully featured integration with a foldable display.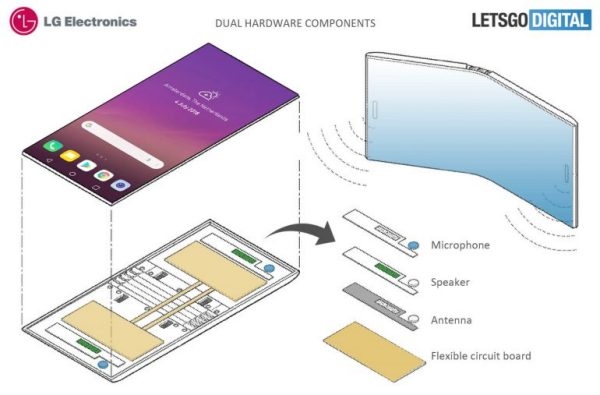 LG patents a roll-able smart-pen –

Foldable Display
The roll-able smart-pen patent was filed on 5th August 2015, around 3 years ago and now on 5th July 2018, it was published. This concept features two display such as one will be used for shortcut toggles and notifications whereas, another one will be used as a mobile display. The smart-pen has buttons on the clip by which the user can slide in or out the main roll-able display. This smart-pen using lots of sensors for different types of productivity. Such as Gyro, e-compass, proximity, eye-tracking, and camera sensor etc.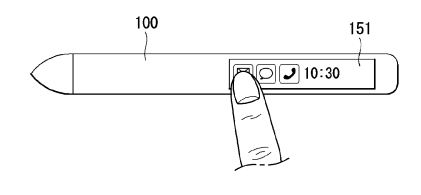 LG patents a roll-able smart-pen –

Features and connectivity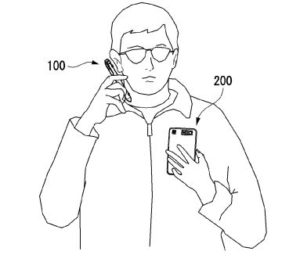 You can write anything by this smart-pen on any surface and it would be converted into display text on your smartphone screen. Definitely, it will feature connectivity options like Bluetooth, infrared sensor and even Wi-Fi. However, the roll-able smart-pen could be powered by an inbuilt battery and charged by MicroUSB or USB-C charger. The main features are highlighted in this smart-pen such as a fingerprint scanner, microphone, and an earpiece for lesser usage of your smartphone.
As we mentioned earlier, this smart-pen will be featured with connectivity options. LG includes the option to connect this device with any other smart devices. Basically, it looks like the company trying to replace the smartphones with a smaller and compact smart device or smart-pen. Whereas, most of the other companies trying to gear up their smartphones with a bigger display, foldable display, and pop-up camera or In-Display fingerprint scanning technology, LG is taking a lead part in this roll-able smart-pen with a flexible display.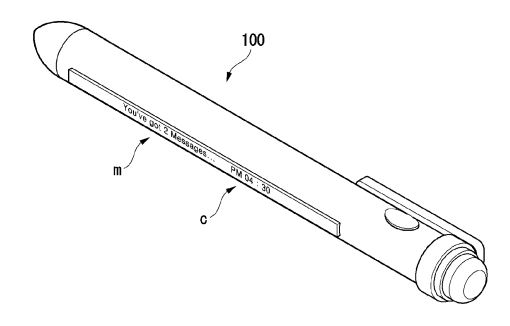 The best part is that LG filed that patent 3 years ago. That's a pretty respectable thing in terms of development. Now all of these reflecting that Apple isn't only one tech company to bring all the latest features and developments in their devices. The 5G connectivity generation is also on its way. Other brands like Samsung, Vivo, Oppo, Motorola, Huawei, Microsoft, and Nokia is also on the list of foldable device development. Within 2020, we can definitely see some miracle and near future technology and devices around us.
You might also like –