This year Oppo already launched a flagship Oppo Find X smartphone with full UltraView bezel-less display and pop-up motorized camera module. Oppo claimed that the camera module motor will work almost up to 3,00,000 times which is huge than the Vivo NEX pop-up camera usability up to 60,000 times. Now Oppo patents foldable smartphone design with WIPO (World Intellectual Property Organization). Oppo now has been expanded their smartphone market in Europe and America as well. Already Chinese and Asian market is grabbed by Oppo and some other popular brands.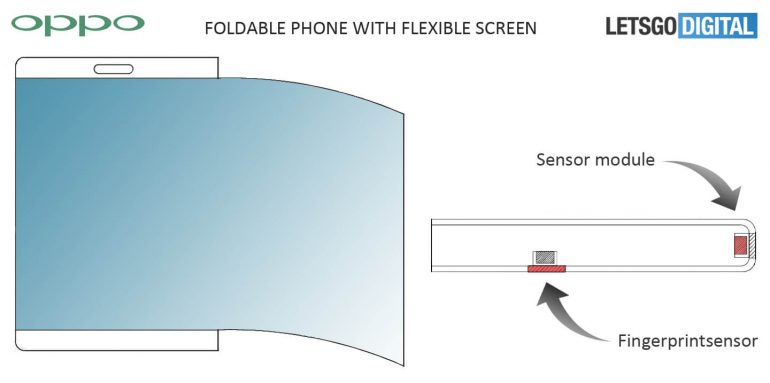 However, there are so many other brands also in the list of foldable smartphone development. We already have seen so many leaked and concept images of patents and prototypes by Samsung, Huawei, Microsoft, Apple, LG, Motorola, ZTE etc. Oppo and it's sister concern Vivo has shown the first ever pop-up camera module with larger screen-to-body ratio display of 93.8% along with first ever In-Display Fingerprint Scanner technology as well.
Whereas, some Chinese smartphone manufacturers like OnePlus, part of BBK Electronic and Huawei didn't feature any groundbreaking patent or OEM till now. But Oppo has recently applied for three different types of foldable smartphone patents to WIPO this year.
Oppo Patents Foldable Smartphone Display –

Rotating Mechanism
Oppo Mobile Communications has been filed a patent with WIPO on March 22 this year featuring 'Rotating Mechanism and Foldable Mobile Terminal'. Again the second patent of foldable 'hinge type smartphone' was filed by Oppo along with Rotating mechanism. After that Oppo has submitted a separate application to WIPO for so-called 'early-publication'. This special patent request can be published within a few weeks rather than the normal patent request. The normal patent request can take months to publish.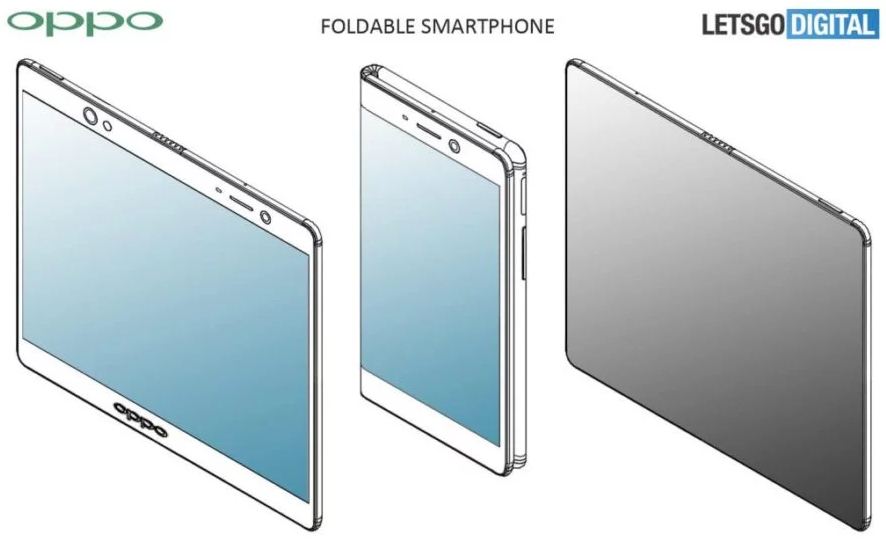 The first patent shows two different display parts in a foldable smartphone and the second patent clearly shows the similar design with a hinge type mechanism. Oppo patented foldable smartphone for large displays which will be folded in position on the outside of the device. A rotating mechanism is used to open and close the mobile device. A few months ago, the similar design was found with a folding display by Huawei.
Oppo Patents Foldable Smartphone –

Designed with Three Displays
However, Oppo is not the only one in the list of foldable smartphone patent. Oppo Mobile Communications has also applied for a patent for a foldable mobile terminal. This patent was published on February 22 this year. The flexible smartphone that contains three displays. This can be folded twice than the other patents. That similar patent was already seen by LG last year.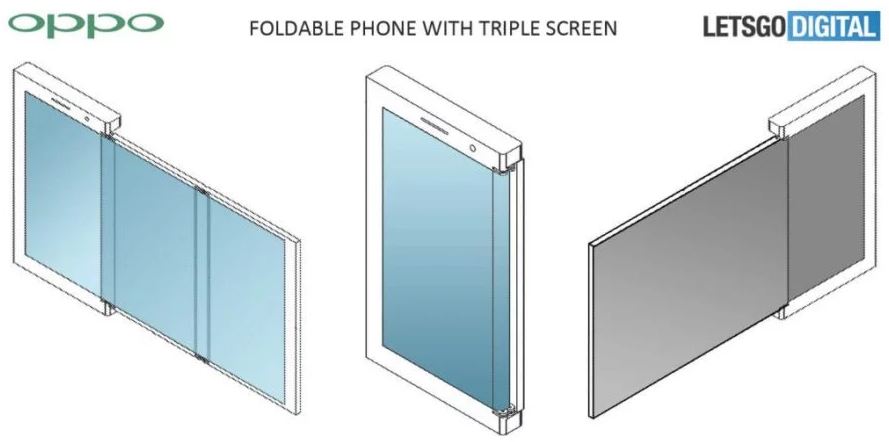 Oppo Patents Foldable Smartphone –

With Inbuilt Airbag
Finally, the last one foldable smartphone patent features an inbuilt Airbag system by Oppo. This system is also quite similar to Samsung's Galaxy X patent. However, the system is quite unique this time. Oppo foldable smartphone patents two airbags placed left and right side of the foldable mechanism. These airbags help to fold the displays properly and continuously.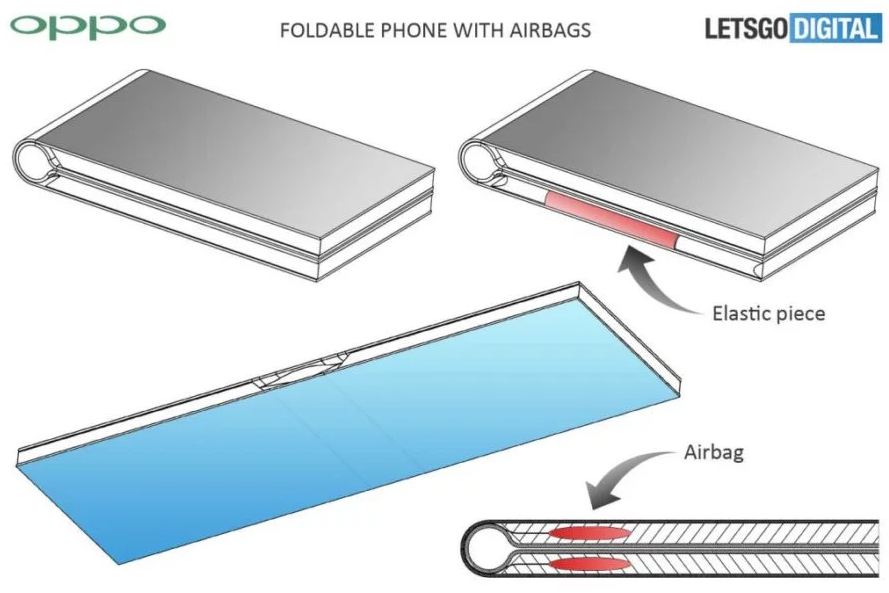 Last week, Motorola also patents a foldable display technology which using thermal element to bend frequently the flexible OLED display. Oppo simply has chosen the airbag system instead of this and that will automatically work during phone opening and closing. This can be folded and unfolded frequently without damaging the flexibility.
We can expect the foldable smartphones by the end of this year normally or within the first half of 2019. Because Microsoft Windows Surface phone is preparing to launch this year. And now Oppo, Huawei, Motorola, and Samsung also moving very fast towards foldable smartphone development and launch.