Recently, Instagram launched their 1-hour long portrait video sharing platform called IGTV app. Now the Facebook-owned social networking site Instagram is taking a lead-part by introducing the new feature called 'Questions Sticker'. Now, this feature will be shown in the stories section where you can ask anything to your creator. This feature is rolling out via updates in Android and iOS devices. Instagram announced this feature through their official blog post.
IGTV App's Questions Sticker Feature
This new feature called 'Questions Sticker' will increase the user-base and engagement towards creators and channels. Now, this question asking option will be only available in Stories page and the followers will respond directly through stickers. When any user-submitted any question, a text box will appear below on it. This questions sticker will be visible to all other users and viewers for more integrated and open conversation.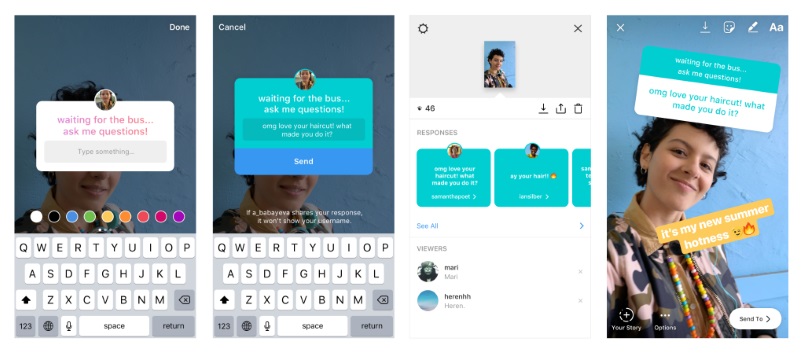 The given image is showing how the question sticker and story with responses will appear in the list accordingly. The question stickers and answers also can be included with emojis and we all know how the emojis expresses our feelings and answers also most of the time. The creator can also identify the user who will ask questions.
As I mentioned above, the question sticker is combined with emojis too for better response and communication. Though this is named as the question sticker, it will work as a question-poll. After the complete roll-out process, this will definitely engage more and more people and followers in the IGTV app like Facebook.