Life with Google is beyond our imagination now. Though it came in our life as a search engine, it has left no stone unturned to conquer all the different departments of the digital world.  But many of you would be unaware of the fact that Google stores all your activities that you do on the internet through their platform. It helps them to serve you better and show relevant ads on different web pages that you surf. For some people, this is compromising with privacy. If you access Google from your smartphone, you can head over to Recent tab in Google Now page and check out all the searches you have done so far.
Steps To Access Recent Cards in Google App or Google Now page
There are different ways to open the Recent tab from Google Now page and Google App. You can open Google Now page and tap on the hamburger menu icon on the top left and from the dropdown, you can select Recent.
If you are using Google App, you have to go to the bottom of the page and there will be an icon of a watch with refresh icon merged together. Tap on that and the Recent cards will open.
Must Read: WhatsApp beta adds support for launcher app shortcuts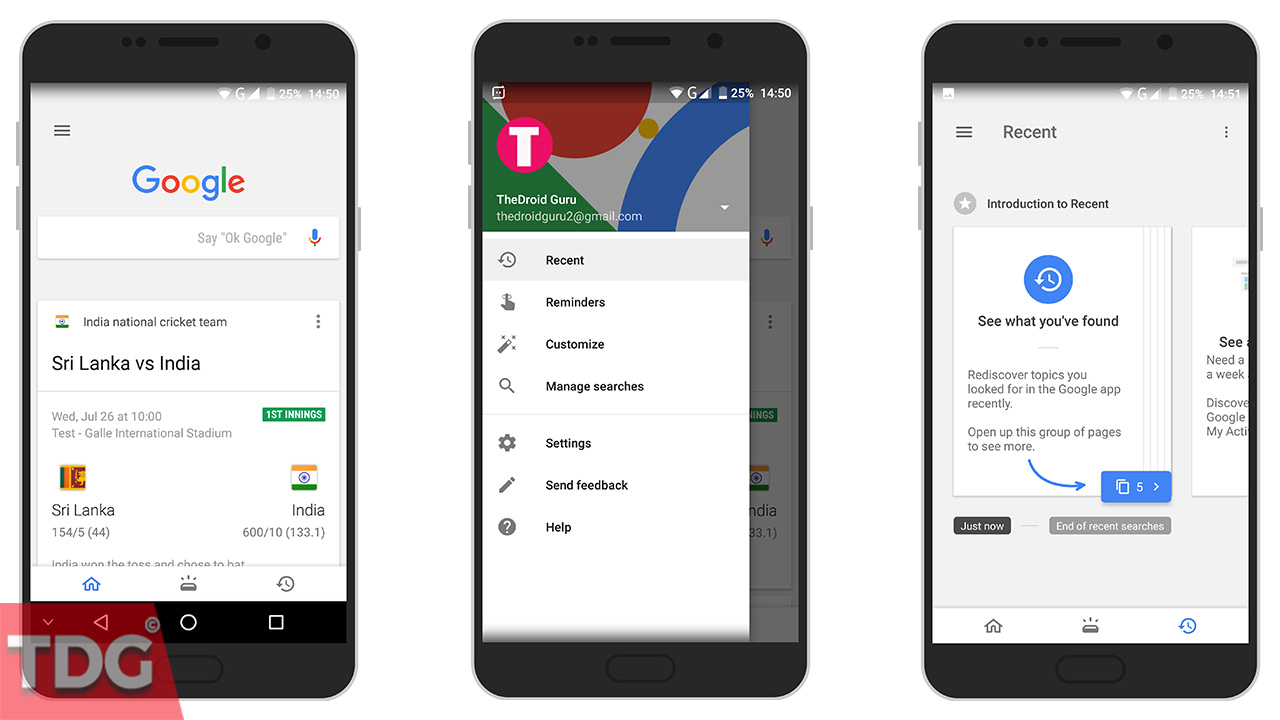 Step To Disable Recent Cards
If your smartphone is accessed by many, you may like to disable the Recent Cards so that others do not see what you were accessing. For that, go to Google App and tap on 3-dots on the top right side and from the dropdown, select Settings. In the new screen, you will find the option Enable Recent. You have to turn it off.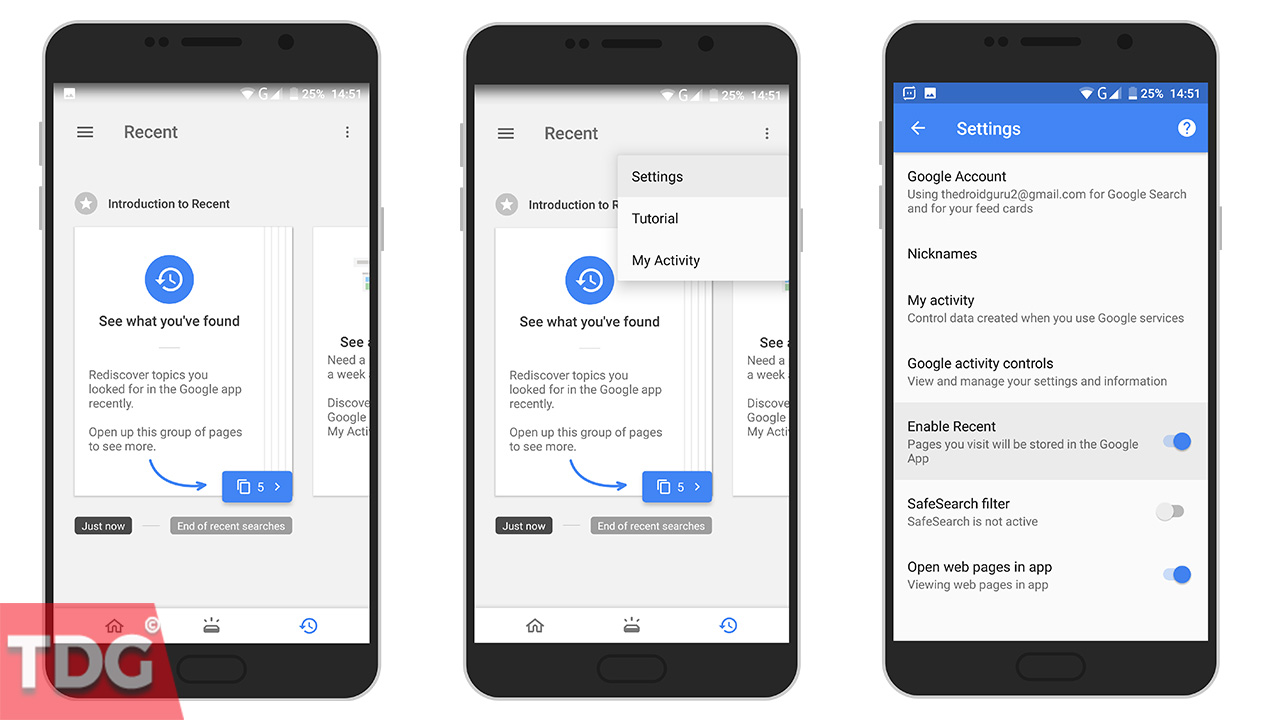 It is important to note that turning that off does not mean Google will not save your recent accesses. It will just stop showing recent cards to you or anyone else who accesses the option of your smartphone.
Steps To Stop Google Storing Your Data
Step 1. Click on the 3-dot on the top right corner of your Google App.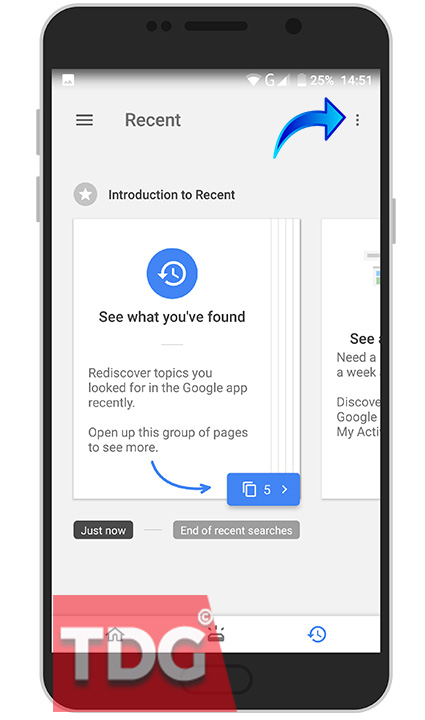 Step 2. Click on My Activity option from the dropdown menu.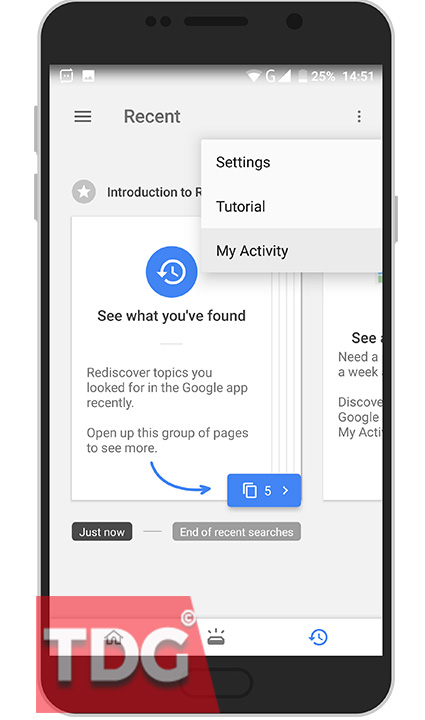 Step 3. A new screen will open in the browser where you have to tap on hamburger icon. You will get the option Activity Controls from the dropdown menu.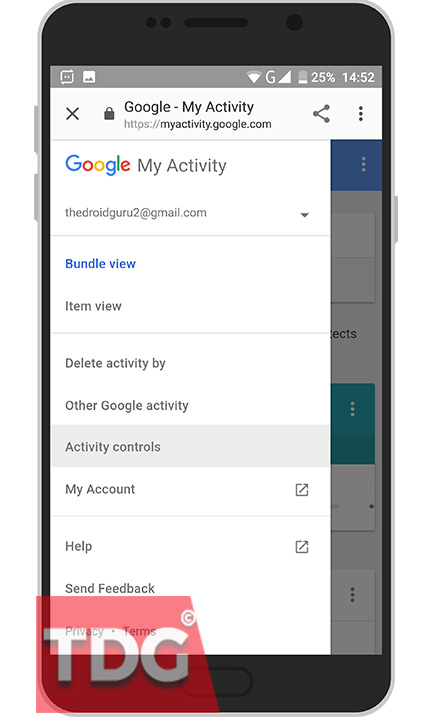 Step 4. Tap on that and in the new screen, turn off Web & App activity to prevent Google from saving any activity you do through their platform.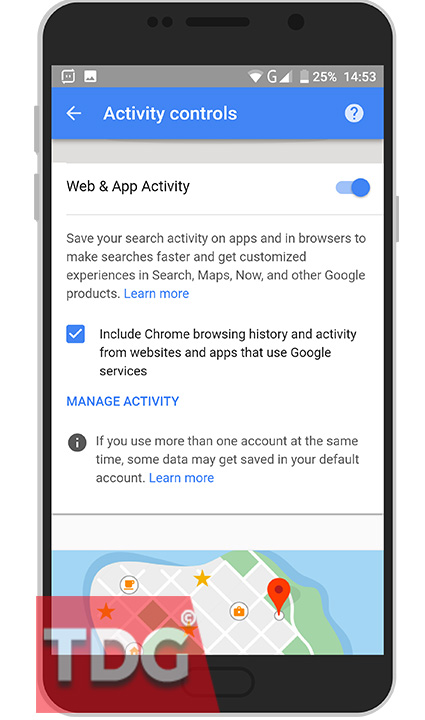 Step To Delete Past Saved Data
If you are in My Activity page, tap on hamburger icon and you will see the option Delete Activity By just above Activity Controls which you tap in the previous section.
In the next screen, you will get to select the date from which you want to delete your saved activities.
If you want to delete all past saved activities, select the option All Time and tap on Delete button.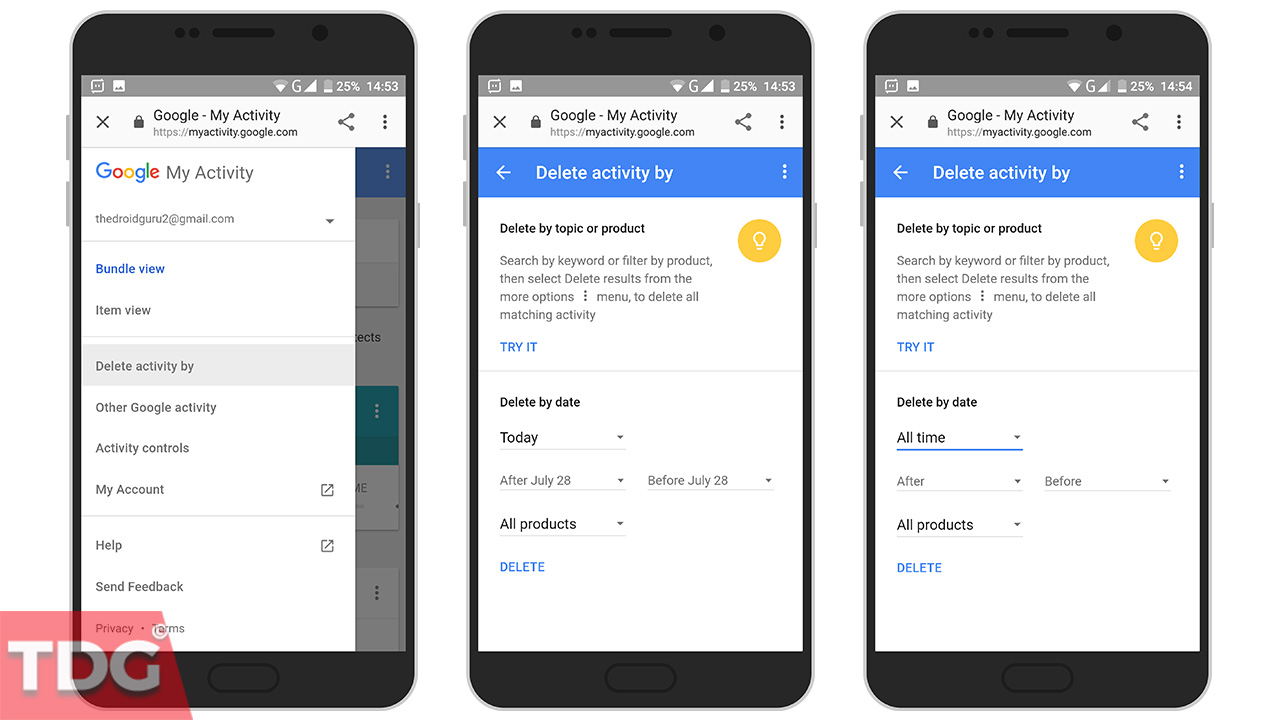 If you do not need to check your recent activities, you should always stop Google from saving your activities for your own privacy.