WhatsApp has been the most popular social messaging application for quite a long time and the service has now been used by 1Billion users daily as recently reported by the company itself. The growth of the application goes partly to the takeover by Facebook which happened some time ago which has helped grow the platform even more than before. We have also seen that the developers behind WhatsApp have always been quick to support and add new features to the application for user convenience. Now, there has been one new and useful feature that has been added to the platform that will help in easing the use of the WhatsApp for the users.
This feature is the launcher app shortcuts which were launched with Android 7.1.1 Nougat. The launcher app shortcuts is a feature that has been embedded in the Android OS with the latest update which is similar to the Force Touch feature in iPhones. This means that a user can long press on an icon and the user will see a list of options available in the application. Talking about launcher app shortcuts on WhatsApp, there are three options mainly in its launcher app shortcuts. This is the new chat option, starred messages option as well as Camera option. Now, if you click on any one of these then you will be directed into that option rather than opening WhatsApp and locating that option.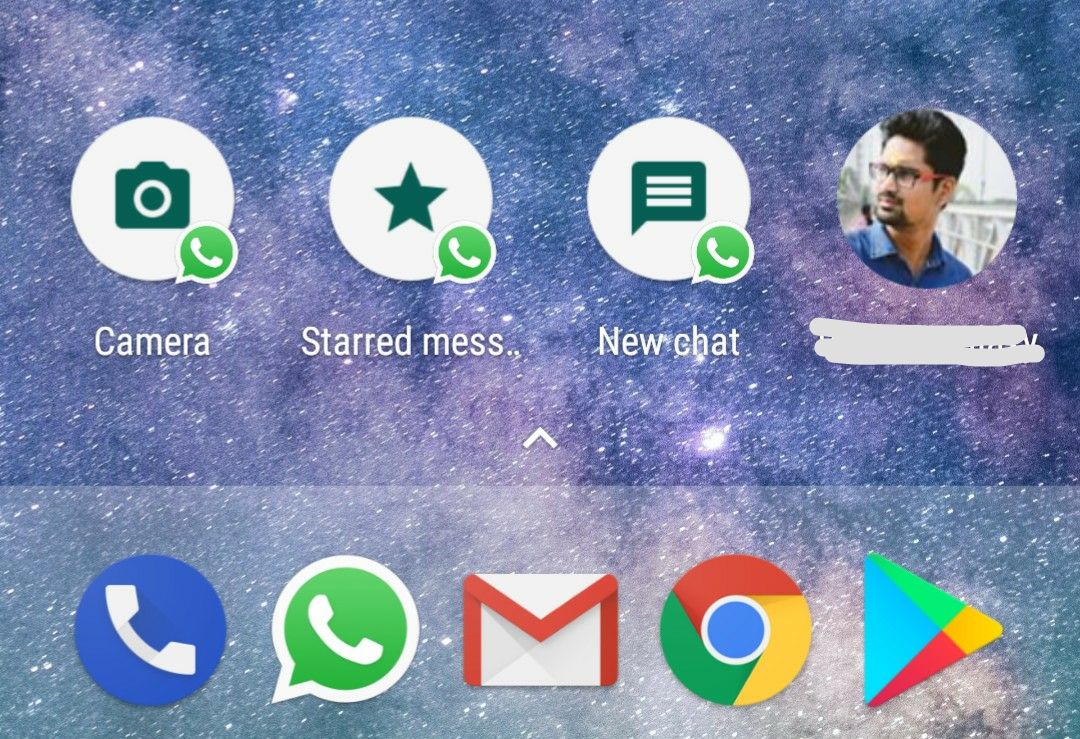 Now, as far as the other options are concerned, you can also bring a shortcut for the chat you want to have on your homescreen. For this, you will have to long press on a particular chat in the app and select the option from the three dots menu. To get this feature, you will need to be on the latest version of Android which is Android 7.1.1 Nougat and also the feature has been available in WhatsApp beta so you need to enroll in the beta on WhatsApp as well from the Play Store.