Last year it was learned that WhatsApp would try in India a contactless payment service that would allow using the cell phone to send money to users. Finally, after a few months of delay, some users in the Asian country already have this feature available on their mobile phones, according to the WABetaInfo specialist portal.
In India more than 200 million people use WhatsApp and it is a country that is committed to all technological advances, and Facebook people know very well to launch various pilot tests. At the moment it is not available for the final version of WhatsApp in India, but for those who have a beta version. For those who can already use it, the "payment" option will appear in the application menu, exactly between "documentation" and "Gallery".
Apparently, the new transaction system is called WhatsApp Payments and is only available to a small number of users.
"Send and receive money securely with UPI," says a message in one of the screenshots of a WhatsApp user:
Details about the payments are scarce at the moment, but it seems that, after accepting the terms and conditions of the application, you must verify the phone number and select the bank of preference before you can start using the function.
The payment system used by this new WhatsApp tool depends on UPI, a money transfer service shared by the main financial institutions of the country.
It is still not clear if it will only be possible to send money between users or it will also be used to pay in establishments.
For its part, Facebook Messenger already has its own payment system that allows its users to send, request and receive money in chats. The service was launched last November in England.
How To Get WhatsApp UPI Payment Option On Any Android In India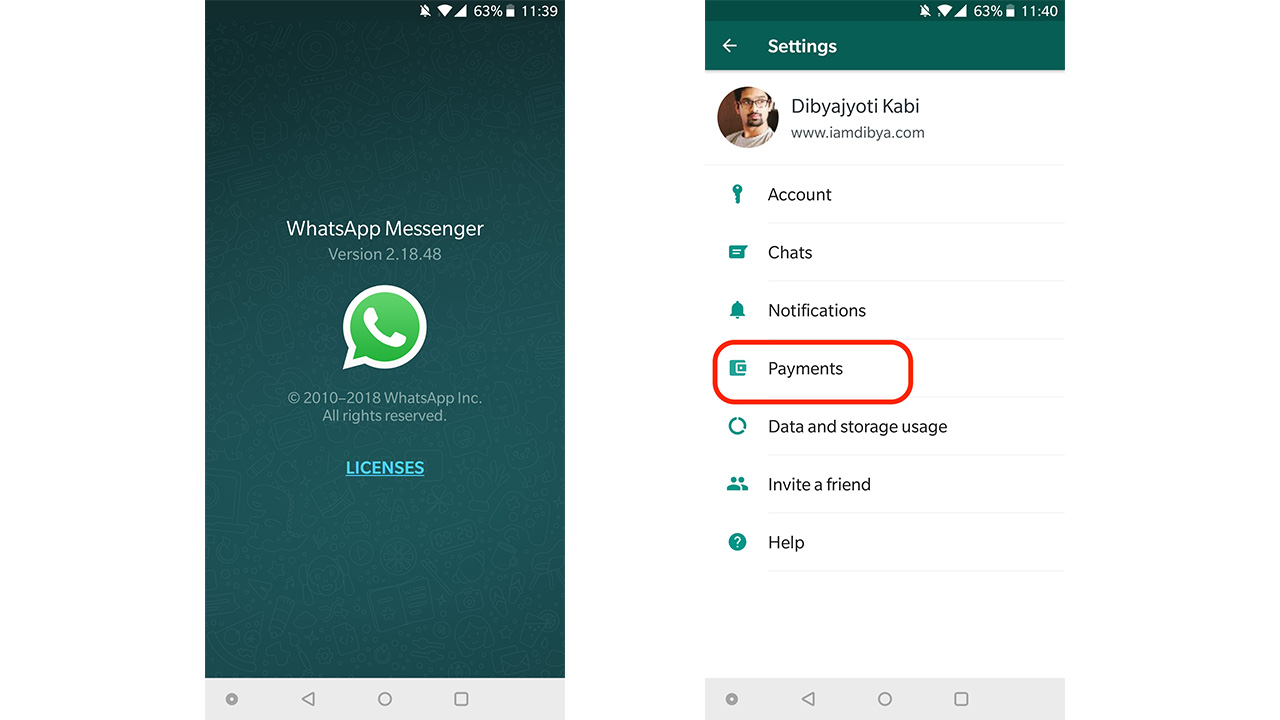 You must join WhatsApp beta program
Update your WhatsApp to latest version available (the feature is added to version 2.18.48)
Once you update your Whatsapp, go to the contact whom you want to send money.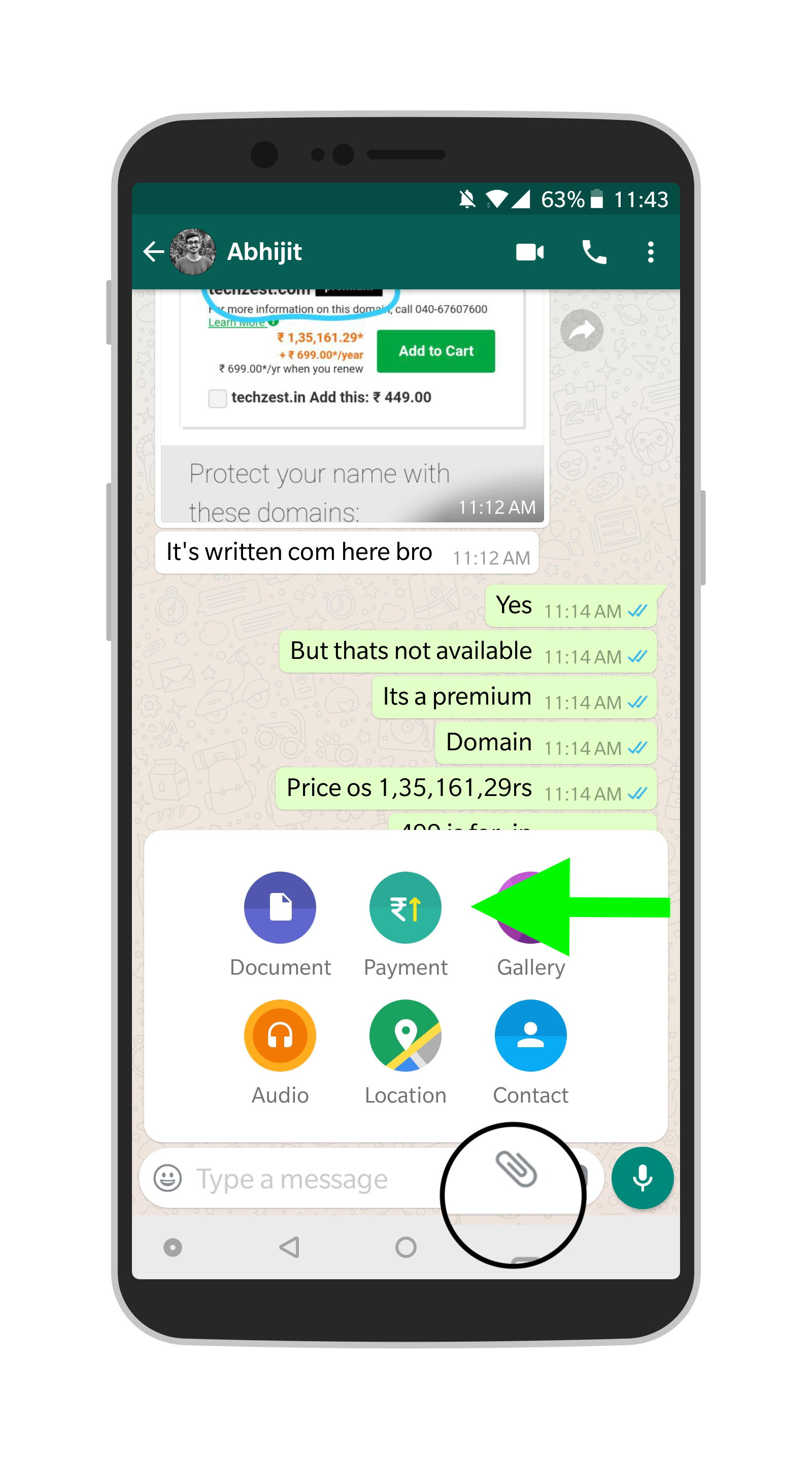 Now click on the attachment icon, there you can find the send money option.
At the moment it seems destined to carry out transactions between people without the need to provide their personal data, although the telephone number does. Its establishment worldwide is not easy, so the company requires years of testing before launching it in countries such as the United States or continents such as Europe.