Expected List of HTC Devices Getting Android 9.0 P Update: HTC has one of the bestselling brands in the world as far as the smartphone segment goes. Some of the smartphones come with Android Oreo out of the box while some are yet to get Oreo update. Google is planning to launch the next version of the Android operating system in coming months and it could well be in their next big event Google I/O 2018. The developer version was released in March and the bugs and glitches are fixed.
There are various new features available on Android P for which you need to get excited. But the real concern is whether your HTC device will get an OTA update from HTC or not when Android P comes out. Check the list of HTC devices getting Android P update below.
New Features Of Android 9.0 P –
Screenshot Editor – Android P will have an integrated tool through which you can take a screenshot and edit them the way you like it. You do not have to install any app from Google Play Store anymore. You can crop, write text, draw sketches and much more with the tool.
Cutout Support – Most of the smartphones especially the flagship ones that are coming out in 2018 are having cutout notch on the top of the front screen. It is actually the same design as iPhone X. But the problem users are facing is that some part of the app is falling behind the cutout design and if there is an important button or option, users are unable to tap on it. This problem is solved in Android P due to its support for top-notch design and this lets the developers optimize their apps effortlessly.
Indoor Navigation – Outdoor navigation has been a revolution in GPS and Google Maps. Another revolution is on the way with Android P whereby you can do indoor navigation with your smartphone inside a commercial building like corporate offices and shopping malls. You must have latest flagship smartphones with the supporting technology for the feature.
Apart from these, there is a ban on the usage of speaker and cameras for background app. You will get a better interface for notification and message. There will be multi-camera support and a dark mode for OLED screen among other features.
Note: HTC has not released any official statement about Android 9.0 P Update.So the list given below is an expected list.These device may or may not get the update but as they are the new generation devices, chances of getting the official Android 9.0 P update is very high.
List of HTC Devices Getting Official Android 9.0 P –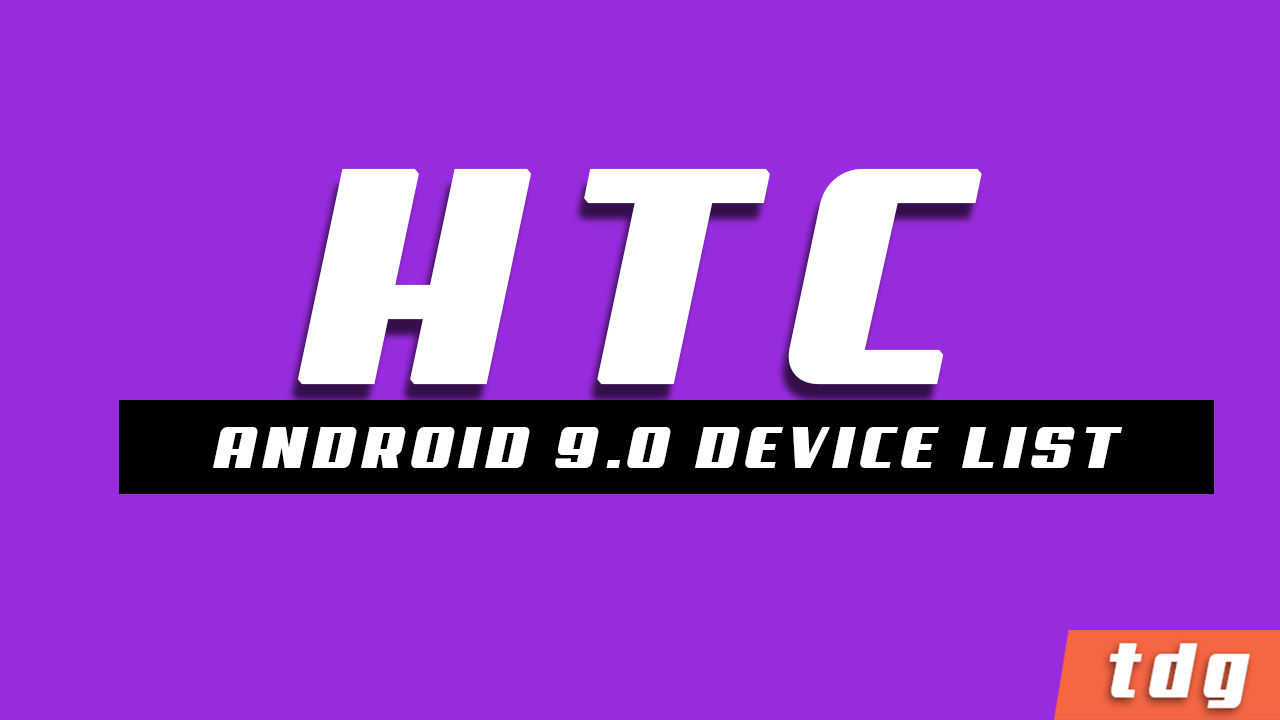 The following is the list of HTC devices that can get Android 9.0 P update.
HTC U11+
HTC U11
HTC Desire 12
HTC Desire 12+
HTC U Ultra
HTC U Play
This is not the final list and new devices can be added when announced. Therefore, keep following us for the updated list.