The LG G7 ThinQ was finally unveiled by LG at an event in New York earlier today. For complete specifications of the device, feel free to check the coverage on our website.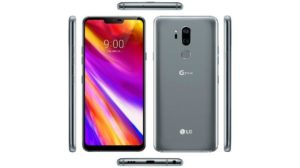 Let's talk about some of the cool features in display that LG has provided with the G7 ThinQ.
The device has a 6.1-inch IPS LCD display with a resolution of 3210×1440 QHD+. With a maximum brightness level of 1000 nits, LG G7 ThinQ has the brightest display in the market, capable of viewing under direct sunlight also. Even more, astonishing is the fact, that LG is touting that this new display would be consuming 30 percent less power than its predecessor, the LG G6. A full 100 percent of the DCI- P3 color gamut is covered by the screen.
Apart from that, the screen is capable of playback in HDR 10. Whats add is the lack of support for Dolby Vision, something which the previous two flagships, the LG G6 and the LG V30, had.
Furthermore, the display can be tweaked to six different screen modes, Auto, Eco, Cinema, Sports, Game and Expert, something that is usually found in televisions. There is an option of manually adjusting the RGB levels and the screen temperature also.
The Auto mode analyzes the content and accordingly optimizes the power consumption and the display.
LG has given some tweaks to the screen surrounding the notch also. LG has given the notch the title of the New Second Screen, remember the V20 which had a secondary screen. The notch can be fully covered, the notification bar color can be tweaked, or it can be completely blacked out also.
You may also like: