There is good news for Sony Xperia users as Sony has rolled out a security update for August 2017 for some of its latest Xperia devices. The security patch comes with a new firmware build number of 41.2.A.7.53 which is an upgrade from the previous version. Currently, the updates are available on Xperia X and X Performance and soon, it will be available for Xperia XZ. In case you don't know, Sony also provided latest updates for Android 7.0 and Android 7.1.1 quite recently for Xperia users.
If you have taken Android 7.1.1 update then your software firmware version would be 34.3.A.0.206 and 34.3.A.0.217. This information will help you to understand whether you have taken the update else you need to take it to boost your smartphone performance and expand the battery life and do other tweaks.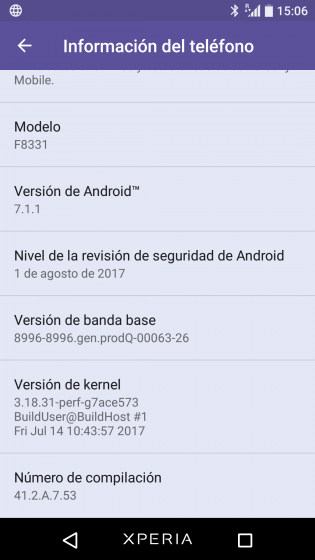 Note:
This Update is only for Sony Xperia X, XZ and X Performance, so don't try on other Xperia devices.
We recommend to take complete backup and proceed.
Maintain 50-60% battery to prevent sudden shut down between the process.
Disclaimer:
Follow the below Guide Exactly or else it may lead to brick your device.Theedroidguru should not be held responsible for any damage.
Steps To Install August 2017 Security Patch Update For Sony Xperia X, XZ and X Performance
Step 1. Download XperiFirm and extract the downloaded folder and run XperiFirm_500.exe file from your computer.
Step 2. When the software runs, you will see the list of Sony Xperia devices on the left side. You have to select the device name and the exact model number else your device will get corrupted in the process.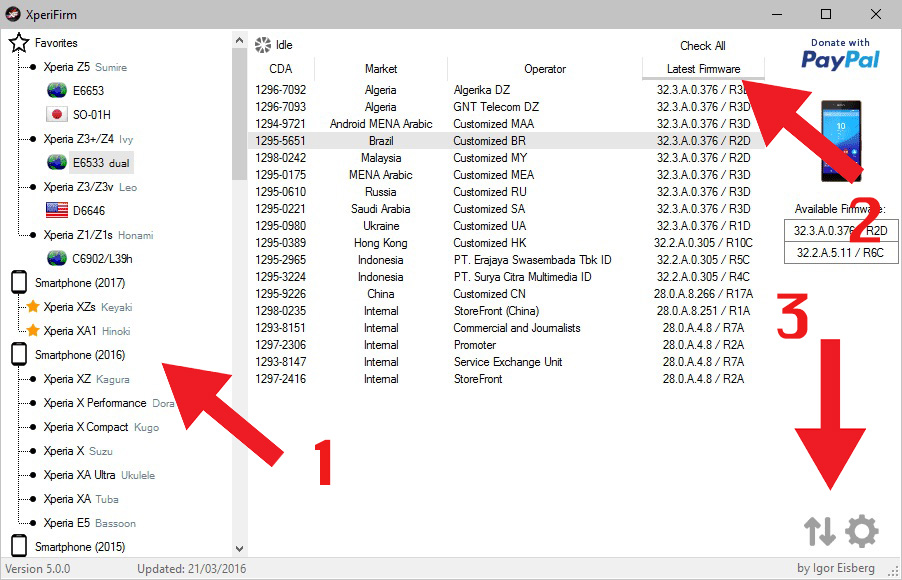 Step 3. Select the region where the phone is operated and double click on Available Firmware option on the extreme right side just below the image of the device. A popup will come where you have to click on Download button to start downloading. Remember the location where you are downloading.
Steps To Install August 2017 Security Patch For Sony Xperia X, XZ and X Performance
Once you have downloaded the right firmware according to your device's model number from the sony's server, you can flash the firmware update via Sony flash tool.Follow our step by step guide linked below