You know what I really like the most about Apple? Backups. We can easily save the backup of the phone, app, and data to iCloud built into the Apple's OS. But Android does not have anything like this. This is really where Android needs improvement. Saving the data should not be tiresome. We have important data, contacts, and photos on the phone that we never want to lose. But in case you lost or damage your phone then? Backup is inevitable and essential too.  So, let's take a tour on How to Backup Your Android Phone Without Root.
Taking backup is surely is just one part of the work in protecting your data; you should also restore it smartly. It is recommended to have your backup folder on your computer or cloud storage. There are so many ways to which you can have the backup of your Phone without Rooting.  Let's have a look
For Root Users: How to Perform Nandroid Backup and Restore it to your Android Device
Backup your Contacts and Calendar
Contacts the lifeline of our Android Phone. So, you can export them to the SD card and then to the cloud or PC.
First Method:
Open your contact application and press menu.
Then, select 'Import/Export' and tap on 'Export to Storage'
It will save your contacts on Sd card in '.vcf' format just after tapping on export.
Second Method:
Another way is to back up the contacts is to get it saved on Google.
Go to the settings menu of the contacts
Go to Settings -> Accounts -> Google -> Select your Gmail Account -> Contacts Sync.
In the same process sync your calendar, app, chrome and other required data to your linked Google account.
With this whenever you sign in Gmail your contacts will automatically get sync. It will give you backup and sync the calendar, Google+ and Gmail.
Back Up Your SMS
Everyone uses SMS on their Android device. To restore your SMS in both inbox and outbox you can use SMS Backup and Restore app. Install the app and click on 'BackUp' it will give you the backup locally which you can further save it on your cloud or computer.
Download SMS Backup and Restore app
BACKUP
Download SMS Backup and Restore app from Play Store.
Open the app and tap on 'BACKUP'.
It will backup all the messages.
You can save the backup file in external storage or cloud storage (Google Drive)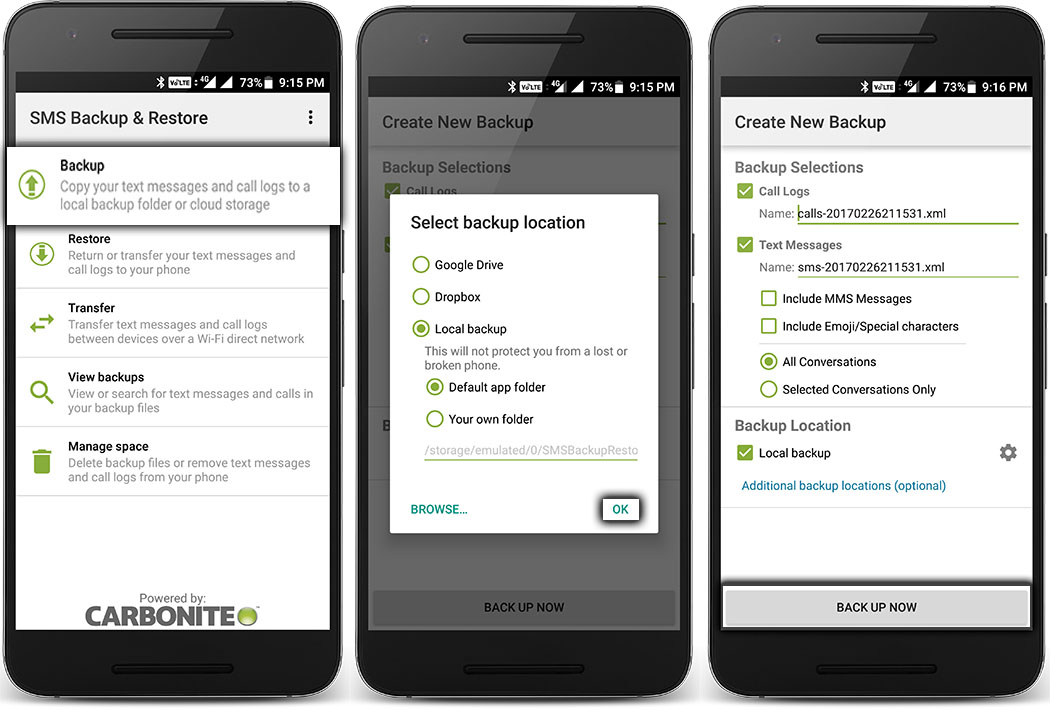 RESTORE
Click on RESTORE in the app
Select the restore file
It will restore all the messages and call log.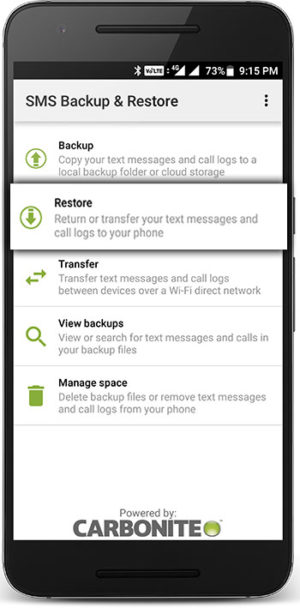 Backup your photos
Google app is a savior when it comes to photo saving. Google photos is an organized gallery app. To backup the photos in Google Photos App
Open the Google Photos App
Go to Settings -> Backup & sync -> Turn on Backup & sync option.
Done!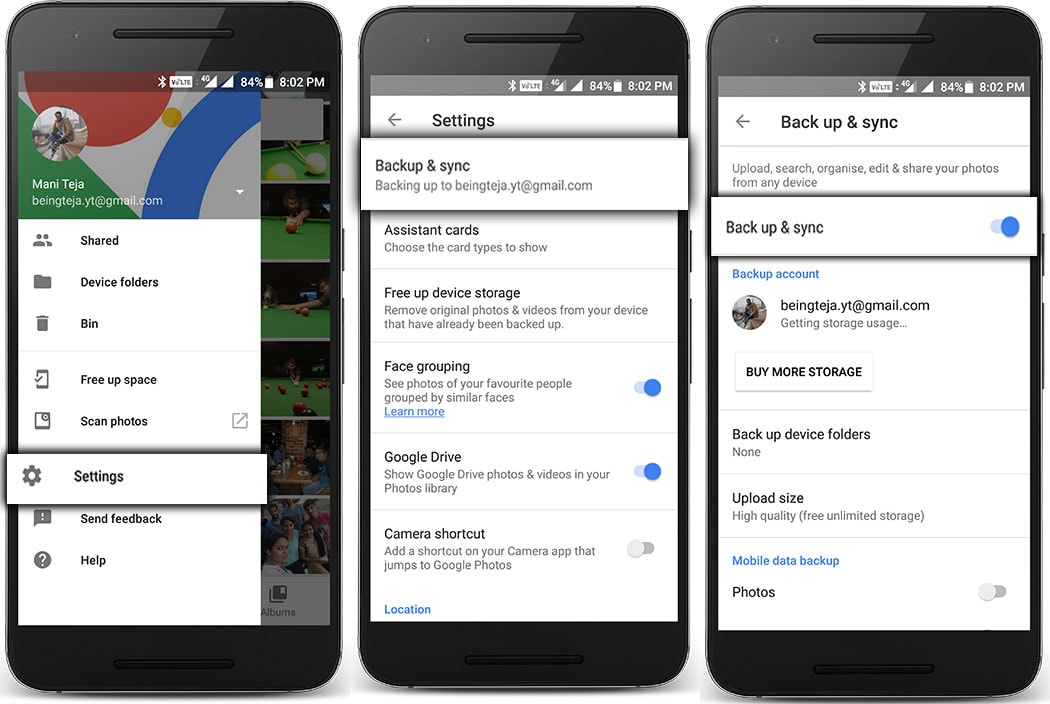 You can also choose between unlimited backup (Great visual quality at reduced file size) and Original (Full resolution that counts against your quota)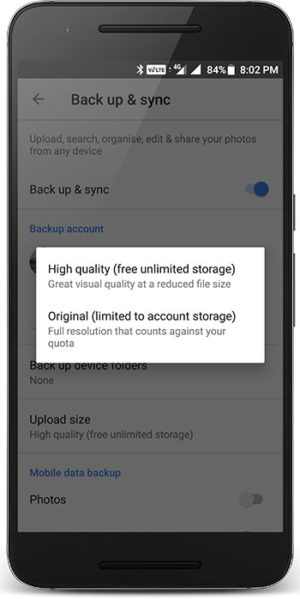 Backup your apps
For taking up the backup of your apps you can try App backup and Restore. It will just take a backup of your apps and the entire data; with this app you can automatically backup and restore the apps with a single tap.
Download Backup and Restore App
All in one backup
If you want to take up the entire backup from your device instead of going individual methods mentioned above use the awesome tool Easy Backup and Restore. This app will enable you to take a backup of your Android phone on a Dropbox, Google drive or an SD card wherever you wish to keep it.
Download Easy Backup and Restore (Alternative)
This is the ultimate guide for the best protection against failure of your Android phone. However, there are lot many methods available to take a backup but the decision will be yours. Do let us know which method you like the most from the guide in the comment section below.