How to change WhatsApp color on Xiaomi mobile without root, One of the goals of the users who use the messaging app on a daily basis has always been to try to change the color of WhatsApp to flee the corporate green color of the brand. Today we all know that it is not easy to alter the colors of WhatsApp … unless you count on your power with a Xiaomi terminal, thanks to which you can vary the tone of the application in a blink of an eye.
You might have seen some option to change WhatsApp color thanks to the application of Substratum themes, but for this, it is indispensable that you have the mobile rooted, because you need SuperUser permissions to carry out the color changes in the messaging application that dominates the iOS and Android apps markets.
Aaa, However, browsing the Xiaomi theme settings we have discovered a theme that allows you to change the color of WhatsApp in that you have to do nothing else. Just apply the theme that we indicate a few lines below to see how your application changes to blue by magic, as you can see in this image.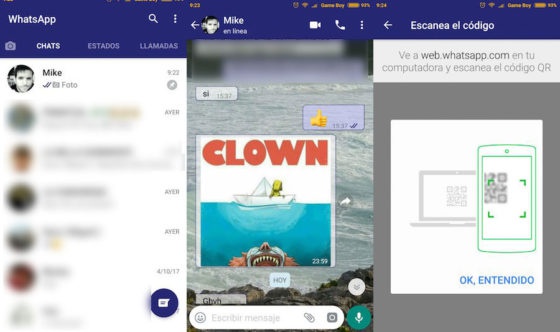 How to change WhatsApp color on Xiaomi mobile without root
To alter the appearance of WhatsApp on Xiaomi mobile you must access the themes application and locate the so-called Diwali 2017 Light. Quiet, although you see a swastika in it, we remember that this swastika symbol is used in Buddhism, one of the most professed religions in China. There it is used to designate the number ten thousand, which is the totality of the beings, for that reason, it appears engraved in the chest of Buddha, like symbol of openness of heart and of spiritual realization.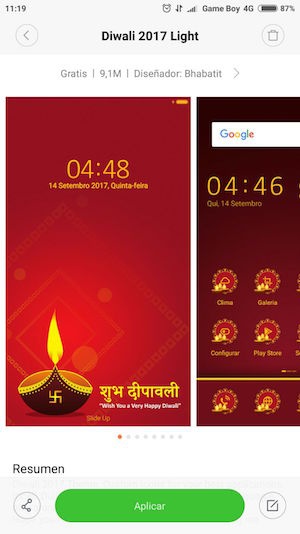 Once explained the possible controversy that may lead some to think wrong, all you have to do is download the item on your phone, for free, and install it. Then you can change the tomes, icons or wallpapers of your Xiaomi smartphone, but if you access the instant messaging application you will see how, like other apps, the theme has managed to change WhatsApp color, going from the classic green to a dark blue of the most striking.
It is likely that there are other issues in MIUI or other operating systems that achieve the same effect, so we continue to dive into the huge personalization catalog of all the mobile phones on the market.
Also, there is a chance that there may be surely other themes too that can do this. So stay tuned we us we will let you know first we have found anything like. Also, we hope Whatsapp might add an update to its application to change the color directly from the software itself without any third party customization.