Nokia recently launched a series of its flagships and budget smartphones running the Android operating system for the first time. All these smartphones were released with the latest version of Android Nougat. This means that you can do all kinds of things you used to do on a typical Android phone. This includes rooting, unlocking the bootloader, installing Custom ROMs and much more.
While there are plenty of guides available out there for performing various tasks on popular Android phones, guides for Nokia phones could not be found easily. This is mainly because this is the first time Nokia is launching a smartphone running Android. Previously, Nokia used to release phones only with the Windows OS.
So, here is a simple step by step guide to perform one of the most common and basic tasks on any Android phone, to enter the recovery mode. Recovery mode is used for various purposes like manually installing a software update, taking a backup of your system or sometimes even for resetting your device.
This guide is common for all Android based Nokia phones including the Nokia 3, 5, 6 and 8.
How To Enter Into The Recovery Mode On Nokia 3,5,6 and 8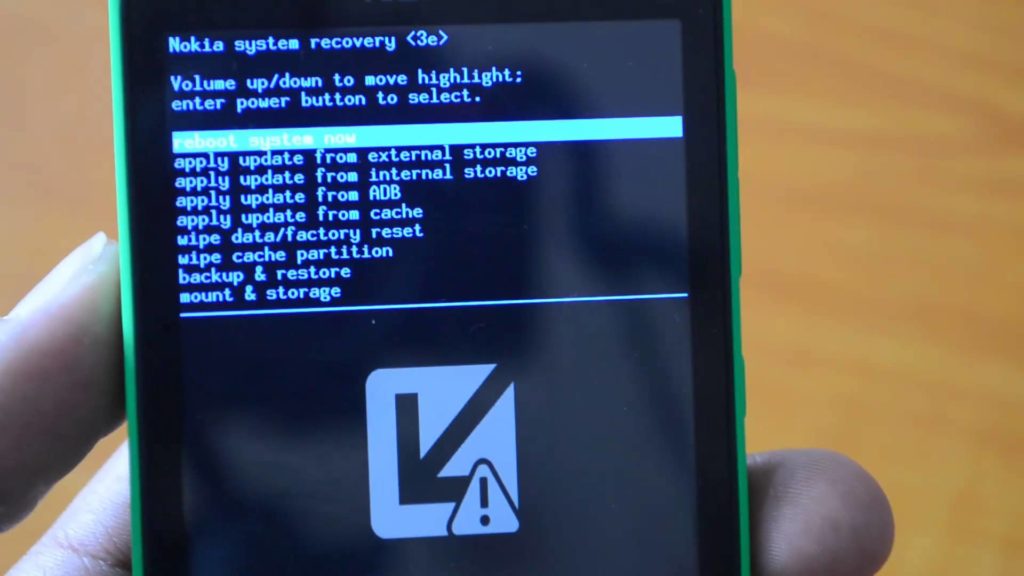 Step 1: Switch off your Nokia device by long pressing the power button.
Step 2: Now connect your phone to your computer using a USB Cable.
Step 3: Now hold your volume up and power buttons together for a few seconds.
Step 4: A countdown will be displayed on your screen now. Keep pressing both the buttons and once the countdown is completed you will be entered into the Recovery mode.
Step 5: That's it. You can now reboot your system by selecting the first option using your power button.