Just a few days ago, Google has announced that the company is planning to change the Android Messages Web application to manage the user's SMS/MMS. That means the company wants to change the name from Android.com to Google.com reportedly. Now the tech-giant company has started rolling out the Spam Protection feature to Android Messages application for some users. The Spam Protection feature is now going live according to Android Police post. While so many users aren't getting this new feature yet. This will take some time.
Read Also: How to send SMS from a Computer (Android Messages)
Spam Protection feature to Android Messages rolling out
Meanwhile, several users are already getting the notification of "New! Spam protection" message. Just follow the steps given below:
Open the Android Messages app from your device.
Open the particular conversation which one you want to block or report as spam.
Tap on More (three-dot menu) > Details > Block & report spam.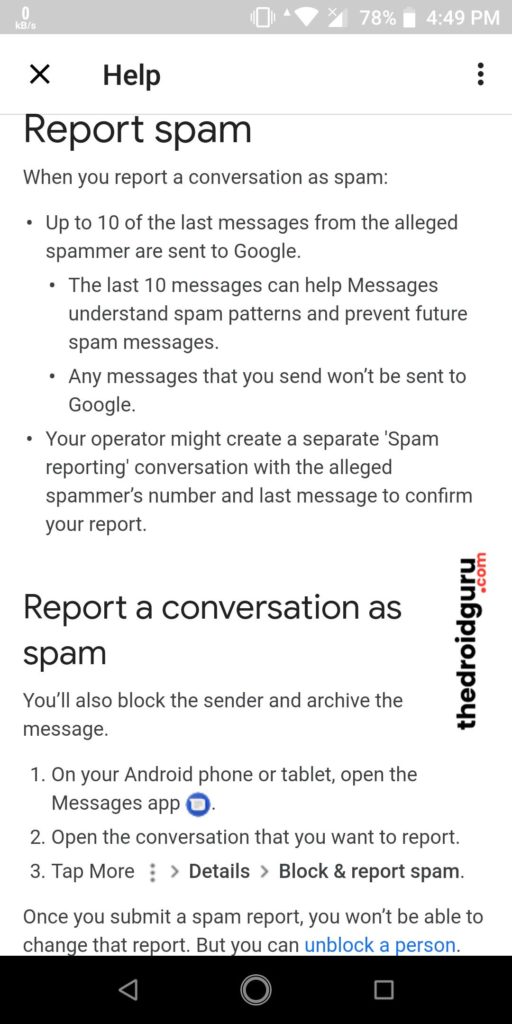 Please Note: Once you submit a spam report as mentioned above, you won't be able to change that report later. But you can simply unblock that contact or person.
Google only trying to improve the user experience from the data of spam messages to "detect future spam for users". When you will get the update of this new feature, you will be notified about this feature on the Messages app.
If you don't use the Android Messages app on your device. You can give it a try.