Now you can install Google Camera APK With HDR+ Technology For Snapdragon 820/821/835 Devices: Every year smartphones companies are bringing out new upgraded version of their flagship smartphones. With every upgrade, there is a marked improved in camera. One of the main selection parameters for buying a particular smartphone is its camera. Over the years, the world has seen exponential quality improve of smartphone cameras in terms of megapixel, features like stability, zooming, and modes as well as the use of the dual camera. It has enabled smartphone users to take HD videos and pictures even with a low-range smartphone. There have been many camera apps that have enhanced the image and video quality and Google Camera App stands out among them.
The latest version 4.4 of the app has an advanced HDR+ recording mode that will make you look like a professional photographer every time you click a picture. It is designed to take the best possible photo and comes with a very easy user interface for users with no experience. The only devices that support Google Camera App 4.4 with HDR+ are OnePlus 3, OnePlus 3T, LG G6, Samsung Galaxy S8 and OnePlus 5. The reason for that could be derived from the fact that the app works smoothly with Qualcomm SnapDragon 820,821, and 835 variants.
Some of the testers have taken photos with the old app and some with the latest version of the app and the difference have blown their mind. The app is literally empowering the existing camera to work to its fullest potential and the photos seem to be real without any blurring, colour modification or exposure problems. Some users are calling this mode as Super HD.
Must Read: Top Ten Best Android Apps Of August 2017
Download The Latest Google Camera APK With HDR+ Technology:
The enhancement of HDR+ technology has been done by a developer externally and hence, it is not available on the Play Store yet which could also be due to the fact that it is still a Beta version. Furthermore, if your device is not among the ones mentioned above, it would not be compatible when it gets available on Play Store. Hence, the only option you have is to download its APK file and install it.
Before downloading, go to Settings of your smartphone and then go to Security. Enable Unknown Sources because by default, you are not allowed to install APK files from external source.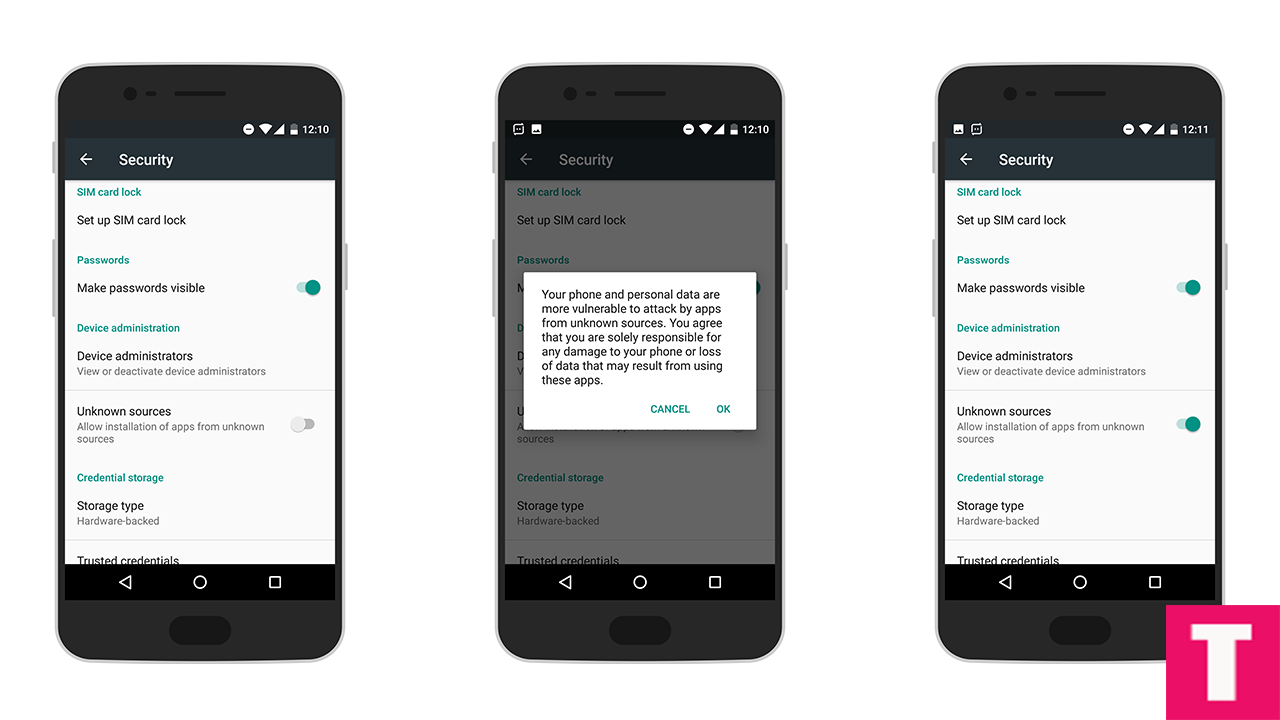 Now Download Google Camera App 4.4 with HDR+ Technology and install it by tapping on the file. Start using it and observe the stunning difference.