This March 27, Huawei will present the new Huawei P20, P20 Plus, and P20 Lite, and without a doubt, this last one is one of the most anticipations is awakening. Especially because of the popularity of its predecessors. Now we have seen a video of the Huawei P20 Lite showing it on with its notch.
In reality, the design of the Huawei P20 Lite is not a mystery, but it is the truth that very rarely we had seen the terminal live in a video and in our hands.
Huawei P20 Lite video on
Since the Huawei P8 Lite became the best-selling mobile of the brand by far, everything that has to do with the successors of this model raises much expectation. And this year much more, if we take into account that the Huawei P20 Lite will introduce some really interesting new features for an affordable mid-range phone as is usually this model. And this weekend we have attended two leaks on this terminal, the last one, and more importantly, it is the one that shows us the terminal on and working in the hands of a user.
On the video, you can see the front of the device, with a screen without borders on the sides and top, where you can see the notch, while the bottom is thicker, and takes away a bit of that feeling of the infinite screen. In the back, we can see another of its great novelties, such as the dual camera, which has a layout and design very similar to that of the iPhone X, vertically and in the upper left of the rear. With the fingerprint reader circular in the middle part of this back.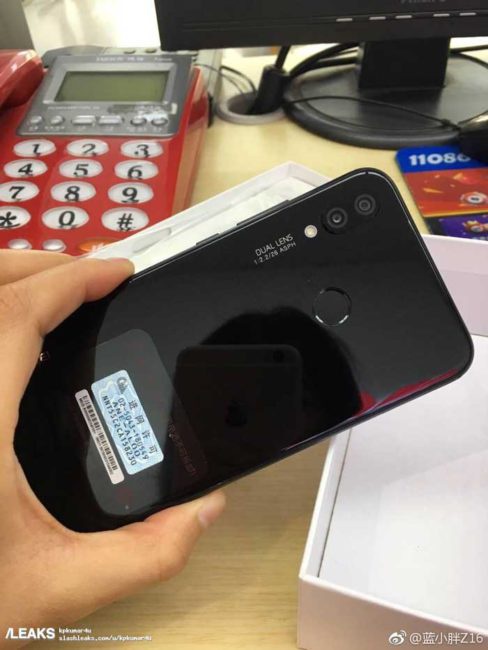 Something that we have also seen in the other weekend fit, specifically yesterday, when also in Slash Leaks we could see the Huawei P20 Lite in blue in an image of its backside.
Also, another image shows us in black, this time with a higher resolution, and where there is no room for imagination at any time. A series of leaks that undoubtedly reveal the design, size and ultimately the sensations that this Huawei P20 Lite will offer us in its presentation.