The original Xiaomi Mi A1 barely has 6 months to live, but with this little time in the market, it has managed to win the hearts (and money) of the users. For this reason, it is not surprising that, sooner rather than later, the first characteristics of the Xiaomi Mi A2 begin to appear on the Web.
But today we're not going to talk about -only- features, but we're also going to do about the possible design of the smartphone that should see the light in the second half of the year, like other big mobiles, but that play in different leagues, like the Samsung Galaxy Note 9 that we talked about a few minutes ago.
Now, after taking a look at the first designs of the Xiaomi Mi A2 in the photo, we show you the following video with the concept of the Xiaomi Mi A2 which, really, could be very similar to what the Chinese firm presents in this 2018.
Related Post: Xiaomi Mi A2 Expected Price, Release Date and Specifications
Design of the possible Xiaomi Mi A2
While the Xiaomi Mi A1 boasted of a metallic body, the guys from TechConfigurations who once published this concept of the Xiaomi Mi A2 on YouTube opt for a body that seems to be made of glass. The reason for this change in the materials used in the manufacture of the mobile phone would be none other than the possible arrival of wireless charging to the smartphone, as would happen with the Xiaomi Mi Mix 2S presented this month, and the expected Xiaomi Mi 7.
It also highlights the presence of a 6-inch FullHD + screen that would bring the 18: 9 viewing format closer, bringing the fashion of full screens to the mid-range terminal of the Oriental brand.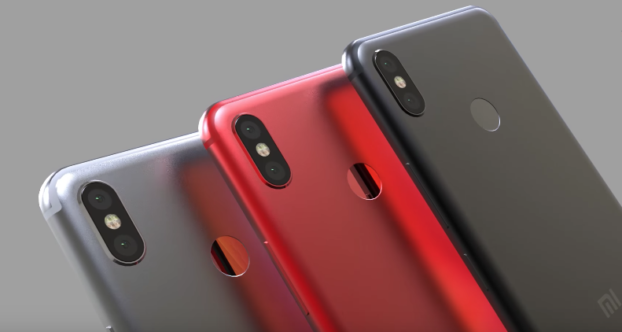 Precisely this concept of Pranav Nathe also shows a screen of 18: 9, so we can take for granted that this feature, together with the double camera and Android One, will be the one that defines the future Xiaomi smartphone.
The two concepts of the Xiaomi Mi A2 also coincide when placing the fingerprint reader on the back of the device, which is not surprising since the original Mi A1 also places it in this area.
As for the hardware, versions of 4 and 6 GB of RAM are expected together with 32 or 64 GB of storage. To this should be added the presence of a mid-range Snapdragon 636 processor or the Surge S2 of the firm itself that has not yet been presented. All supported by a 3,000 mah battery.