Losing our favourite songs can sometimes be a nightmare. Since our playlist can be the window to our soul, some of our songs can have emotional value as well. Not just that, users often regret losing their voice notes, recordings, and audiobooks too. Thankfully, with the help of an MP3 recovery tool, you can easily get your deleted content back. Here, we will discuss how to recover your deleted songs from different sources and scenarios.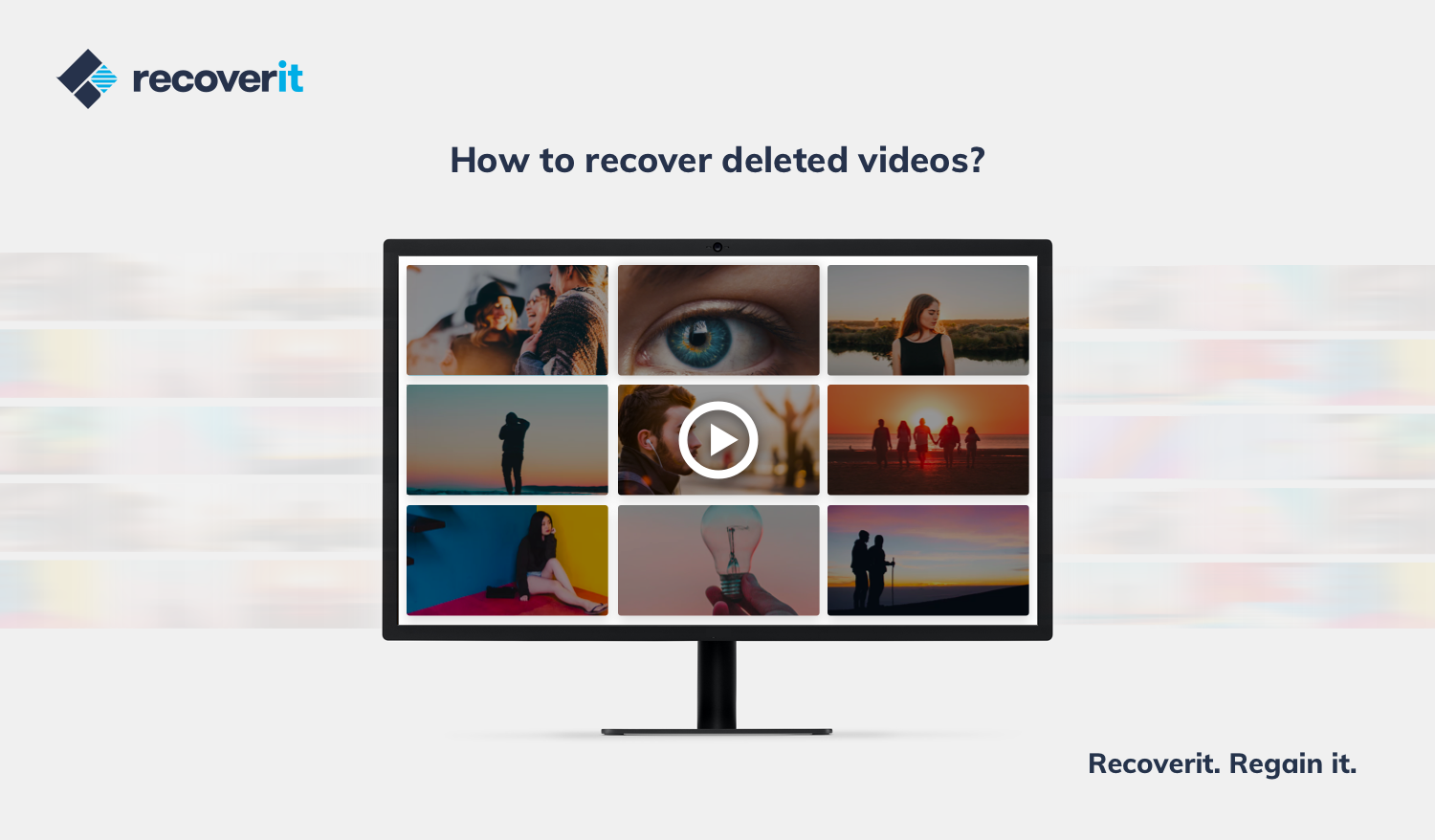 Major Data Loss Scenarios
From a corrupt storage to a damaged iPod, there could be so many reasons for causing data loss. Some of them are as follows:
Virus attack: A malware attack can affect the saved songs and corrupt them.
Meta content alteration: If you have changed the extension of files or its meta content, then it can lead to its inaccessibility.
Corrupt storage: The storage unit having your songs can get corrupt.
Device crash: Your system or device can get crashed, making your data inaccessible.
Corrupt iPod or MP3 Player: An external storage unit like iPod, MP3 player, SD card, etc. can also get corrupted.
Accidental deletion: Sometimes, users accidentally delete some songs from a source.
Physical damage: If your device has been physically damaged or submerged in water, then it can make it malfunction.
Firmware issue: Your device's firmware can also get corrupt or be upgraded to an unstable version.
Recoverit by Wondershare provides the best solution to recover deleted songs in less time. It follows an intuitive process with a user-friendly interface. Users can just follow a simple stepwise process to get back their lost or deleted songs. It is a complete data recovery tool that can also retrieve the lost photos, videos, and other media content.
Recoverit is one of the most trusted data recovery brands. Its data recovery tool is now available for free (the basic version), which can recover up to 10 songs with no size limit.
It supports the recovery of audio files of every major format. There is also a provision to restore photos, videos, and other media content.
You can perform data recovery on the local drive or any connected source like SD card, pen drive, external hard disk, etc.
It yields positive results in all kinds of data loss scenarios that we have listed above.
The interface will let you preview the files to perform a selective recovery.
How to Recover Deleted Music Files?
To recover deleted songs from any source using Recoverit, follow these steps:
Step 1: Select a target location
Start by launching Wondershare Recoverit on your Mac or Windows computer. If you want to do MP3 recovery on an external source (like iPod or SD card), then make sure it is connected to your system beforehand. After launching Recoverit, select a location to scan.
Step 2: Scan the selected location
As you would select a target location and click on the "Start" button, Recoverit will perform a thorough scan. Just sit back and wait for a while for the recovery process to be completed.
Step 3: Restore your songs
In the end, you can preview all the retrieved content on Recoverit. Now, just select the songs that the application was able to extract and save them anywhere you want. Yes – it is as simple as that.
Who knew it would be so easy to recover deleted songs from so many sources? With Wondershare Recoverit, you can easily perform MP3 recovery like a pro. The free version can be used to recover up to 10 songs or any other media content without any size limit. Go ahead and download it on your Mac or Windows and never suffer from unwanted data loss.