The Sony Xperia XZ3 is out after Sony unveiled the device at its conference in IFA Berlin 2018.For a complete rundown of the major specifications of the device, you can check them here.
Any Sony mobiles discussion cant be started without discussing the device's screen. From providing 4K screens in their flagships to providing displays with PPI greater than 700, Sony has always managed to wow us with their display and this time is no exception.
The Sony Xperia XZ3's display is, according to Sony, engineered in association with their award-winning Bravia OLED TV  team and features some of the same technology that is used by their premium and ultra-premium OLED TV's. According to the company, the brightness, color reproduction and contrast of the mobile are unmatched in the industry. The display is a 6- inch 18:9 curved OLED HDR panel with a resolution of QuadHD+ ( 2880×1440 ).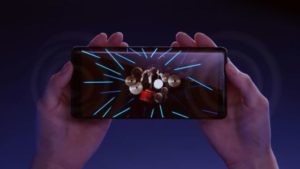 The advanced X- Reality in the display would upconvert any standard SDR content to a near HDR one, giving users high- quality playback experience by offering them wider color gamut, improved contrast along with a higher resolution for any type of content that they consume, be it Netflix or Instagram's IGTV.
Sony's expertise in the music field has helped them is bundling the device with such audio capabilities that it is sure to satisfy any audiophile in the world.
With 20% more loudness than before, Sony's S- Force Surround Sound speakers are now more powerful than ever.  The DSEE HX in the device helps any compressed music to play at almost Hi- Red Audio quality while the LDAC helps to enhance the wireless listening experience. Together they can give you the music experience that was intended by the artist.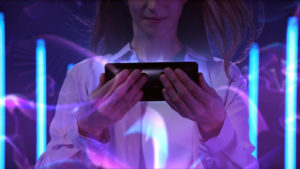 Along with it, the device features a really powerful stereo speaker at the front and a Dynamic Vibration System, giving powerful haptic experience, helps it give an unparalleled entertainment experience for its users.