Samsung India has slashed the prices of some of its smartphones from the country. The price cut from the South Korean smartphone manufacturer seems like a step by to stop the dwindling sales of the company, with the company even briefly losing its top spot in the country.
Notably, Samsung has cut the price of devices from each category, mid-range, budget, and flagship.
The devices to receive a price cut are the Samsung Galaxy S8+, the Samsung Galaxy A6/ A6+ and the Samsung Galaxy J8 (2018).
Samsung Galaxy S8+
Samsung's flagship for the last year, the Galaxy S8 packs a 6.3- inch QuadHD+ AMOLED display. In fact, it was one of the devices, along with the LG G6 to usher in the recent trend of smartphone manufacturers adopting the 18:9 display trend. In India, the device comes with Samsung's in-house 8895 Exynos SoC which sits between the Snapdragon 835 and the Snapdragon 845 when it comes to raw power.
The device was released for a price of Rs. 64,990. Its price has now been reduced to Rs. 39.900.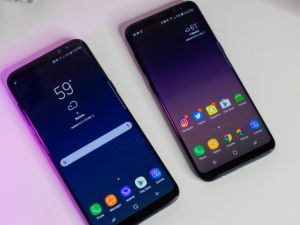 The Samsung Galaxy A6/ A6+
The mid-range devices from Samsung which were unveiled earlier this year have also received a price cut. The devices come with HD+ and FHD+ Super AMOLED display respectively and carry an aspect ratio of 18.5:9.
The A6+ comes with a 16MP and 5MP camera placement on the back.
The Samsung Galaxy A6 is ow pried at Rs. 15,490 and Rs. 16,990, which was originally priced for Rs. 21,990 and Rs 22,990 respectively. The A6+, the greater sibling of this device is available for Rs. 21,990
The Samsung Galaxy J8- 2018
Originally launched for Rs. 18,990, the Samsung Galaxy J8(2018) is now available for retail at Rs. 17,990.
The device packs an HD+ 6-inch Super AMOLED display. It contains a dual camera sensor system on the back. It comes with the now trendy face unlock also.
Similar Content
Best research paper writing services for top grades
LG G7 One- The newest entrant to the LG G Series
LG G7+ ThinQ vs. OnePlus 6: best phone for enthusiasts
LineageOS 15.1 out for Asus Zenfone M1, Nextbit Robin, Honor 4X