HMD Global, the new licensee of the once market leader, Nokia has wowed everyone with the software updates, their design philosophy and the overall package they're offering
The company has been in business for approx 2 years and in that time have had their fair share of success, praises, and criticism. One of the criticisms that HMD Global faced was in the camera department. The company camera app was criticised for having a lack of features as compared to other OEM's. The company responded to it by bringing the Nokia Pro camera mode to its devices, the Camera UI that was universally praised when Nokia was a market leader. Now the company is releasing another update for the camera app that is a whopping 247 MB in size and brings with it tons of improvements and new features.
Since the update has a lot of features lets get going:
1. A new UI.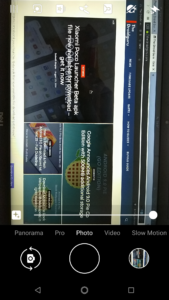 The Nokia camera has a new UI which is quite intuitive and easy to use though milky the iOS camera UI.
2. Bokeh mode for the front camera.
Works on all the devices.
3. Integration with Google Lens
The Google Lens has been integrated into the camera module itself and can be used directly from the viewfinder of the phone.
4. Google Motion
Making it easier to shift between shooting functions, adjust parameters or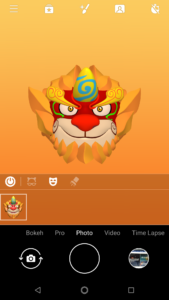 switch between aspect ratios in different modes.
5. Animoji- themed emoji
The app also has Nokia's take on the infamous Animojis
Though only one emoji is available at the moment
6. Lightning effects for the front camera
The option is there only for the front camera and can be used to light up different parts of the face
7. Filters
Snapchat themes filters are also available now.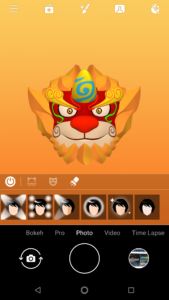 8. Beauty Mode for the back camera
The beauty mode which was earlier available only for the front camera is available for the back camera also.
The update is available for the Nokia 7 Plus, the Nokia 6.1 and the Nokia 8 Sirocco only at the moment.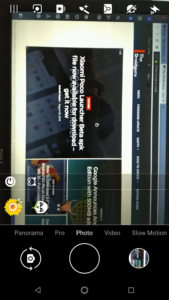 It may be possible that HMD may be employing use of some form of AI processing to power some of these features, though the official changelog contains no mention of it.