The official Open Source Code for Nokia 8.1 is available on the HMD Global official website. Now if you don't know about kernel source code, it manages the actions with hardware using various applications and programs. So, the kernel is also like system software and it's developed in a radical way for custom ROMs. This really helps developers to code and customize the custom ROMs in an own customized format by modifying completely its operating system.
Nokia 8.1 Source Code
The kernel source code means the set of codes developed with C and C++ language, which are used to assemble the Linux kernel. The Linux kernel uses General Public License (GPL). By releasing the kernel source code from the manufacturer, HMD Global completed the GPL (General Public License) rule. The GPL rule mentioned that the Android device source code should always be published publically. The format should be in readable format once the device manufactured and distributed by the manufacturers.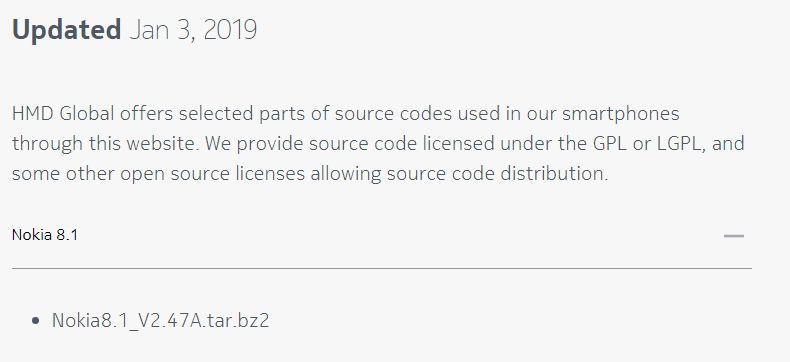 Please Note: Now the Nokia 8.1 source code released and will be in use for custom ROM users. However, the Nokia 8.1 device currently comes with the locked bootloader.
Actually, most of the Android One running Nokia devices do come with the locked bootloader. Right now only the Nokia 8 handset supports unlocking the bootloader from September 2018. So, the Nokia 8.1 users or developers have to wait for a few weeks or more to be eligible for custom ROM support.
Read More: HMD Global Releases Nokia 5.1 Kernel Source Code
You can download the Nokia 8.1 Source Code from the official Nokia website or from here.
In terms of the modification, the Google Pixel 3 Night Sight Camera port now available for Nokia 8 device running on Android 9 Pie.