Google Play Store, the goto app destination for almost every Android user, is getting another slight UI change, this time in the MyApps ->Update section. Google is making subtle but noticeable, and sometimes good also, changes to the Play Store slowly. A few days ago, the Mountain View company released an update beginning which, the Play Store would be recommending 'Lite' versions of popular apps. Another update displayed the app listing on the top charts right below the app listing along with the original release date of the app in the details section.
The new update shows the changelog for any app update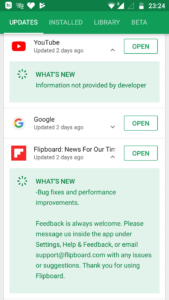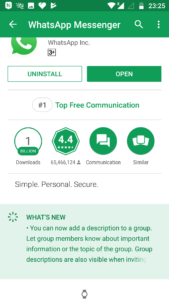 right in my- apps section, thereby taking away the effort of checking the update log by opening each ap update's listing. And furthermore, the changelog of the apps updated before the play- store update can also be seen in the same manner.
The feature has been in testing since the rollout of Play Store v8.0 but only for a limited audience and its finally now after months that the feature is beginning a rollout to the audience.
The changelog for apps where the developer has provided none would showcase 'Information not provided by developer' and for apps with a long changelog, Google has decided against truncating them and is instead displaying all the information, which is kind of a nice decision.
The feature can be accessed on play store version 9.4.18 or above and in case your device hasn't received the update, then don't worry as just like every other update, it is also rolling out in stages.
Must Read: Note 9 Firmware release points to an early August release