Whatsapp is one of the popular messaging apps out there and it has millions of active users. Though the primary purpose of Whatsapp is to send and receive text messages, most of us use it a lot for sending and receiving images and videos. With the latest update, we can use it to send GIFs too.
But the problem with Whatsapp is that whatever photo or video you send it to your friends, be it a DSLR photo or a simple picture taken using your Mobile Camera, Whatsapp will mercilessly compress it before sending it to the person you intend to.
Whatsapp does this to reduce the size of the file as it shares the images and videos through its server. So any photo you send through Whatsapp will be reduced to a smaller size. This means the 5 megabytes you took with you 16-megapixel camera is now only 45 kilobyte.
Of course, you can use the email id of the person to send the pictures without compromising the quality but then again it is an extra work and you might not even know the email id of the person you intend to send the images.
So what could be done to both send the images through Whatsapp and also preserve the quality? Fortunately, this is very easy and Whatsapp knowingly or unknowingly released a recent update which fixes this issue.Follow this guide to Share Images In Whatsapp Without Quality Loss.
Must Read: How to Check If Your Android Phone Is 64 Bit or 32 Bit
Steps To Share Images In Whatsapp Without Loss In Quality
Step 1: Open the chat of the person you want to share the image with.
Step 2: Select the attachment icon from the bottom and then choose documents from it.
Step 3: Now select browse other docs from the top and then switch to the images menu from the side bar.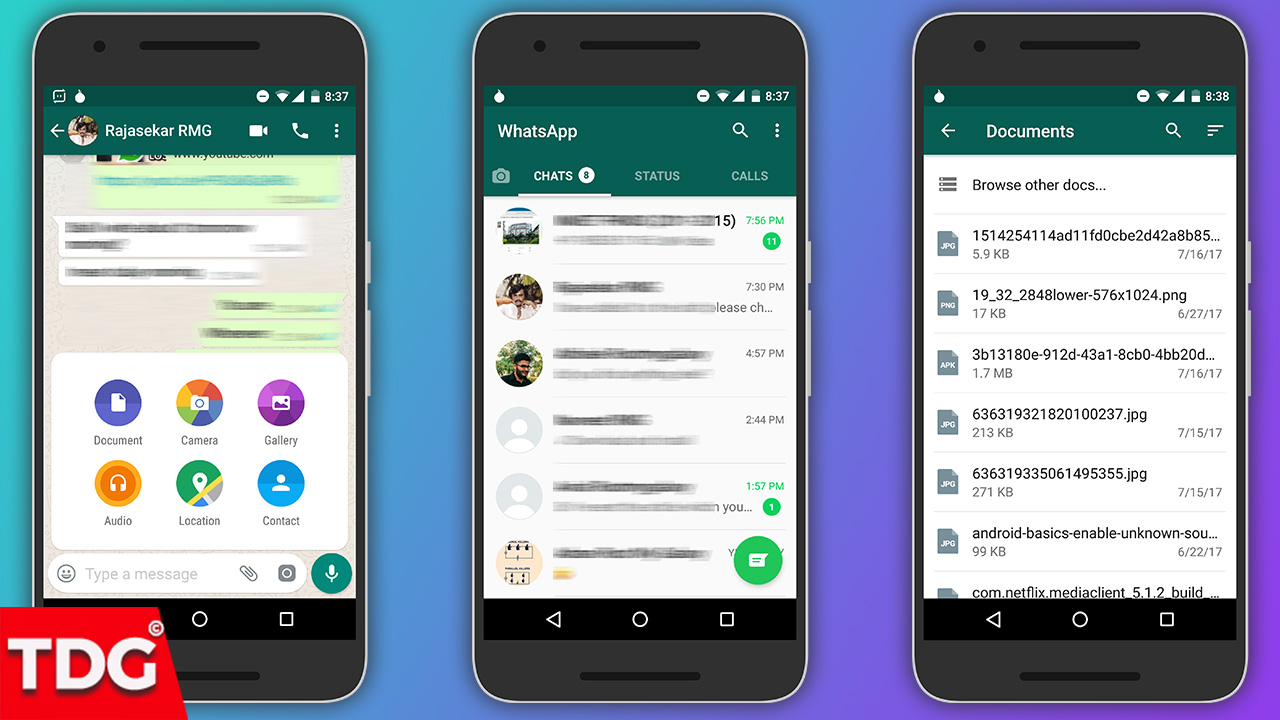 Step 4: Finally select the image you want and then click on send. Your image will now be transferred without any loss in quality.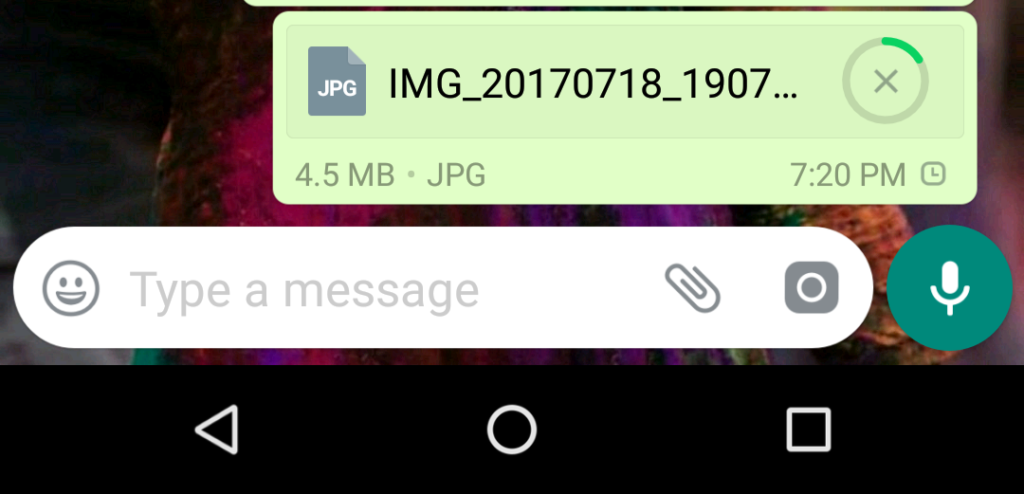 This was not possible before as Whatsapp had only recently rolled out the support to send and receive all kinds of file formats. Just make sure that you are on the recent version of Whatsapp and you would be good to go.