Google Play Store is the best app downloading platform. But that does not mean its competitors like Amazon are far behind. Due to the fact that Google owns Android, Play Stores is really in no competition zone. In terms of the number of apps present, Play Stores comes first followed by Apple app store and then Windows Store and finally Amazon app store. There are some exclusive cool apps on Amazon that you need to try out to make the most out of your smartphone. For that to happen, you have to install Amazon App Store on your Android smartphone.
Why Amazon App Store?
It is true that Amazon App Store can never be so popular are the official ones are. Over that, you have to manually install the APK file to have the app store on your device. The number of apps is less in comparison to others. It is not highly secured as its competitors. So the question arises why do you need Amazon App Store when you already have Google Play Stores or Apple App Store. It is also not very sensible to have two app stores on your smartphone. But there is the catch you are looking for. There are various developers whose apps do not get approved by Google Play Stores because it provides users advanced options that should not be given to those having Stock ROMs.
If you have custom ROM, you must try them out to make the most of your device. Even new users upload cool apps on Amazon app store because they know that they will never get noticed if they upload on Google Play Store and that is why Amazon App Store has quite a large user base. There are various apps available that will boost your device if it has custom ROM. It can boost performance, battery and let you do tweaks that you never imagined. Furthermore, Amazon app store gives away premium apps for free. Amazon claims to give away apps worth $20,000 for free to its users. Some of them include Office Suite Pro 8, Castle Of Illusion, DuckTales and even the popular Angry Birds and Jetpack Joyride Premium version.
Must Read: How To Convert Videos Into GIFs On Android Using WhatsApp
Steps To Install Amazon App Store On Android | Amazon Underground App
Step 1. Go to your device Settings and then to Security and Enable Unknown Sources. This is required to install APK of AMazon app from external source.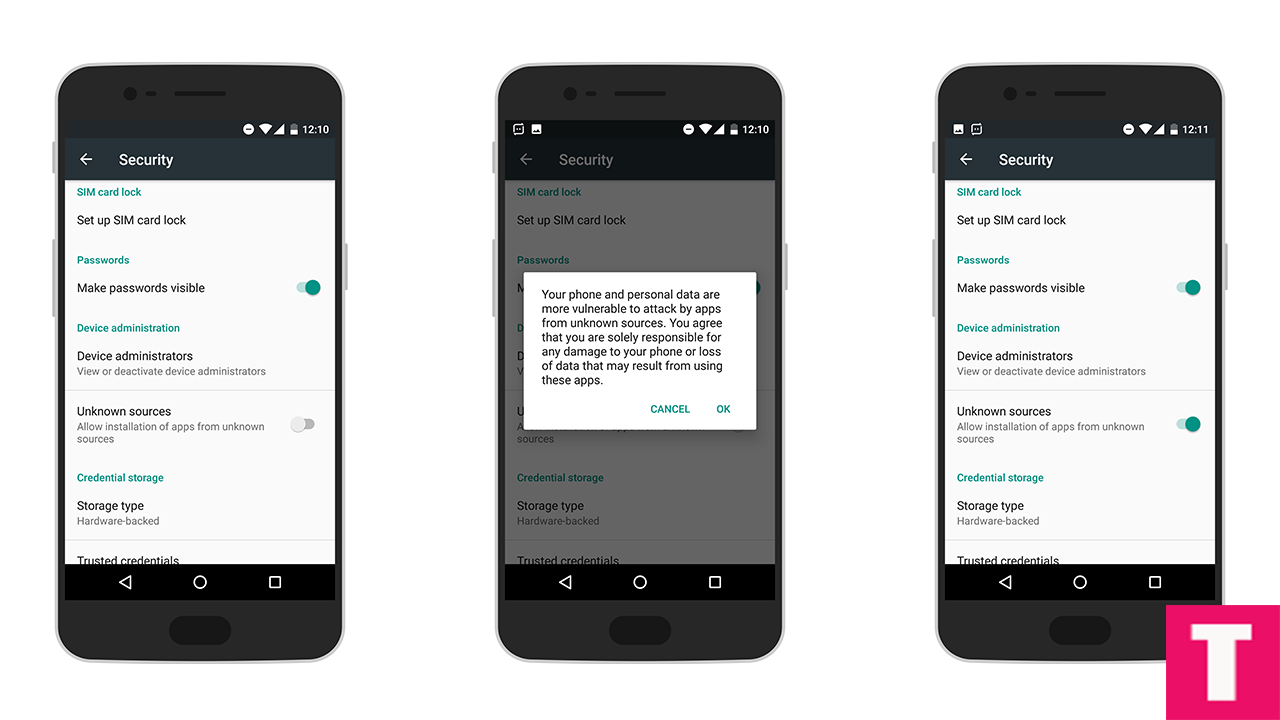 Step 2. Download Amazon App Store from the official site on your computer.Click Here To Download The Latest Version Of Amazon Underground App Store.Before downloading it may show some warning, click OK to start downloading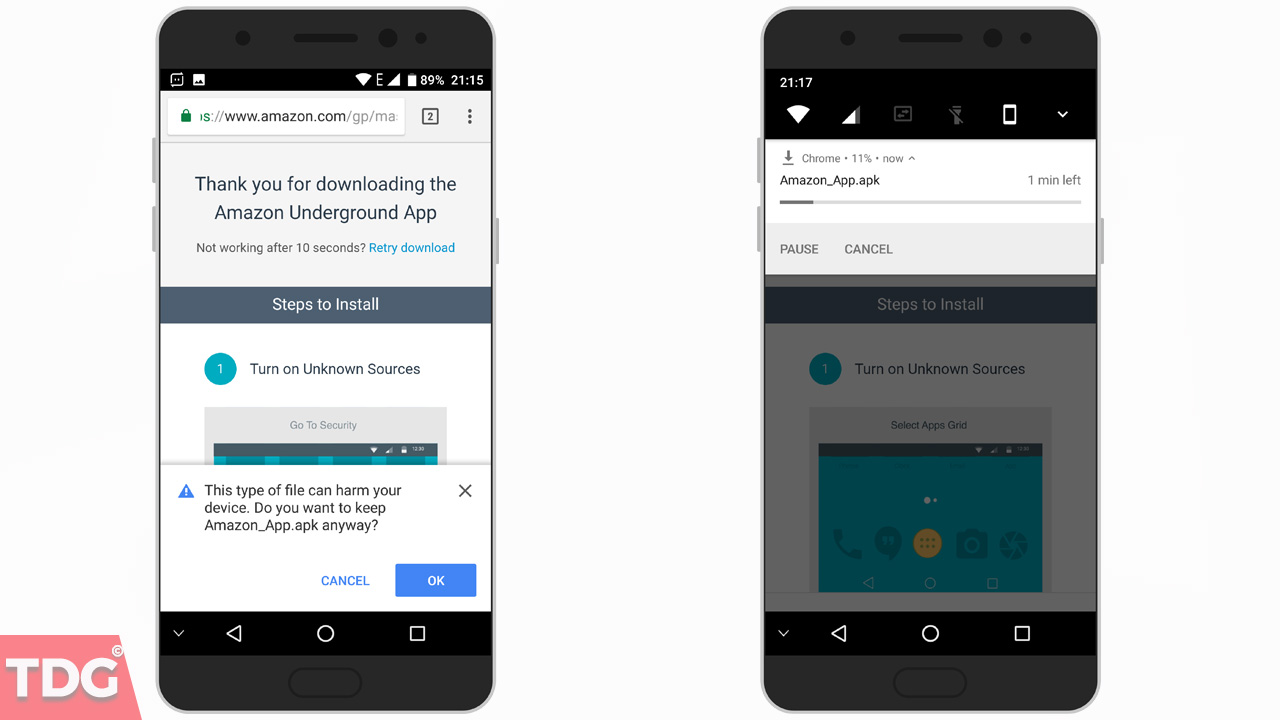 Step 3. After downloading is completed, install the app. (Use File Explorer to go to the location and tap on it to install on your Android device)
Step 4. Open the app, it will show you Amazon underground user interface.If it is showing the Amazon Store UI, then set the country to USA or UK, To Do So Go To Settings > Country and Language > USA.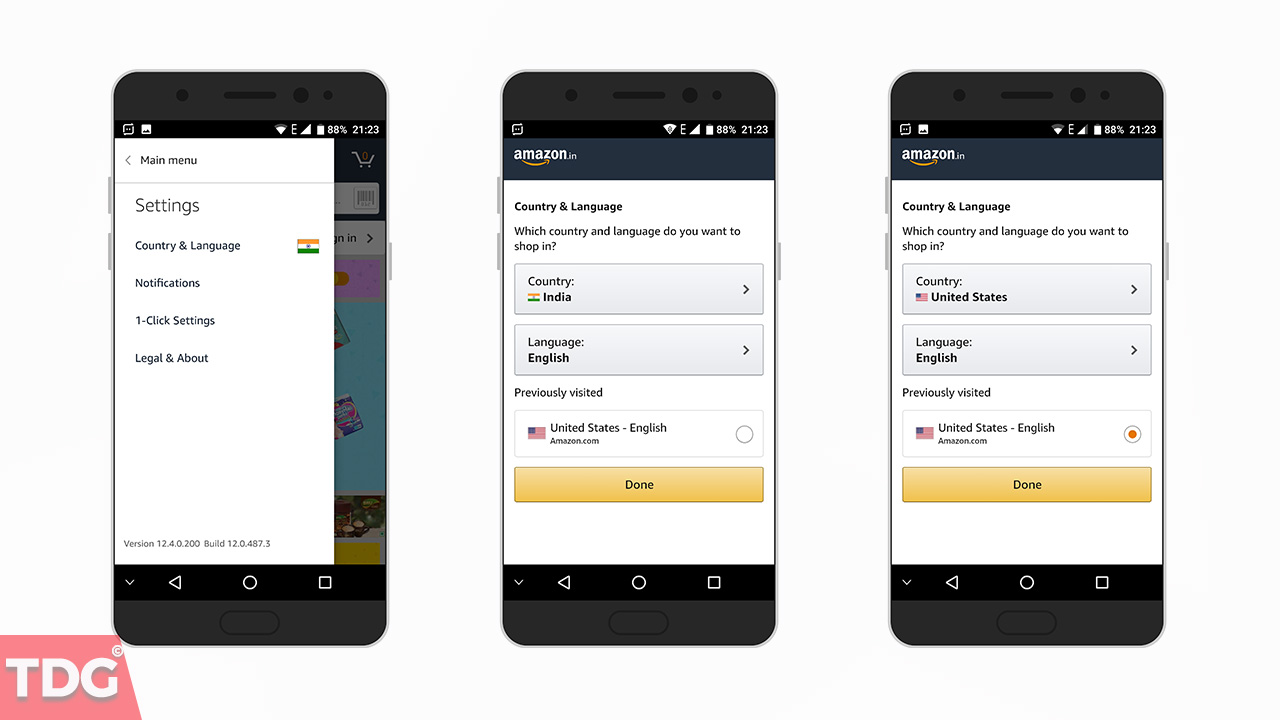 Step 5. Once you set the country as the USA, you will get the underground app user interface.Now Swipe right to get the Amazon App Store.
Amazon App Store is a great replacement for Google Play Store.Some times they provide premium apps and games for free which is a just awesome.We recommend users to try out Amazon's Underground App (App Store)