The internet tech giant Google always focuses on system improvements and now the company is dedicated to AI machine learning improvements over Google Camera, Google Lens, Google Assistant, and more. While most of the companies trying to provide dual or triple cameras to any smartphone, Google still providing a single camera which can do all possible things easily via software processing.
The Google Pixel 3 recently launched and has the same type of image processing power as previous generation Pixel 2 series. But this time company added some new features like Night Sight mode.
---
Read Also: Overheating and Shutting Down causing to Google Pixel 3 while charging
---
Download Google Camera APK with Night Sight mode
Yesterday the company has announced that Night Sight mode will be available for new Pixel 3, Pixel, and Pixel 2 devices. This feature brings more detailed and clear, brighter images in low light conditions. In any low light situations, the Pixel device camera app will recommend users to use that feature.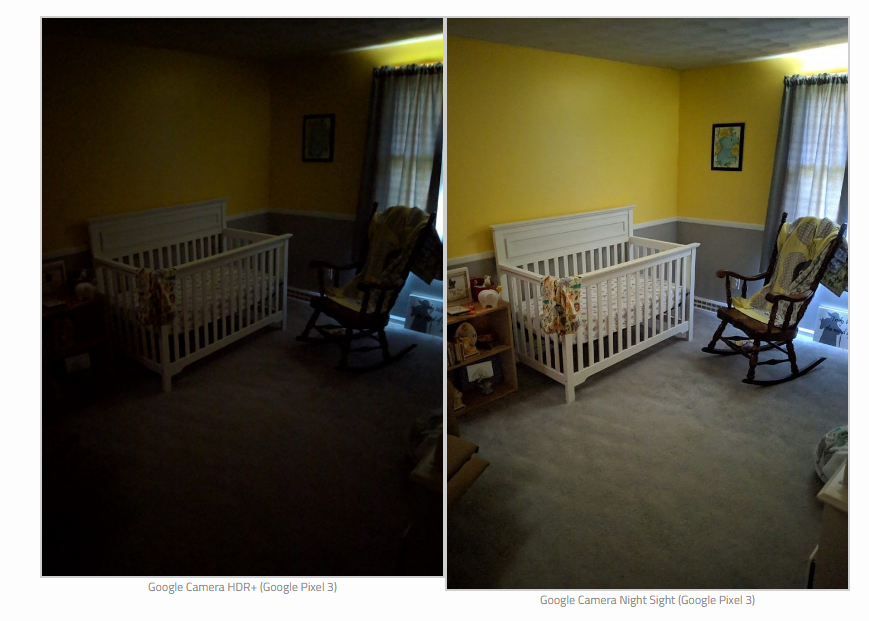 The Night Sight mode works slightly slower than the normal shutter process to consume more details and ambiance light for the better quality image. This feature works perfectly and the results will definitely blow your mind. This feature will officially roll out to Pixel devices later this month. However, XDA Developers team manage to port the latest Google Camera app for enthusiasts. You can download the APK file from here.