[Download] Nokia launches its program for the beta of Android Oreo on compatible devices, In their bid to bring Android Oreo to their devices before the end of the year, Nokia and HMD have launched a program to sign up for the beta of the latest version of Google's operating system, with a single compatible terminal so far.
The chosen one is the Nokia 8, device that already had anticipated that would rise like the first to receive the update. To carry out the same, you must register your phone here, along with your IMEI and carrier associated with it.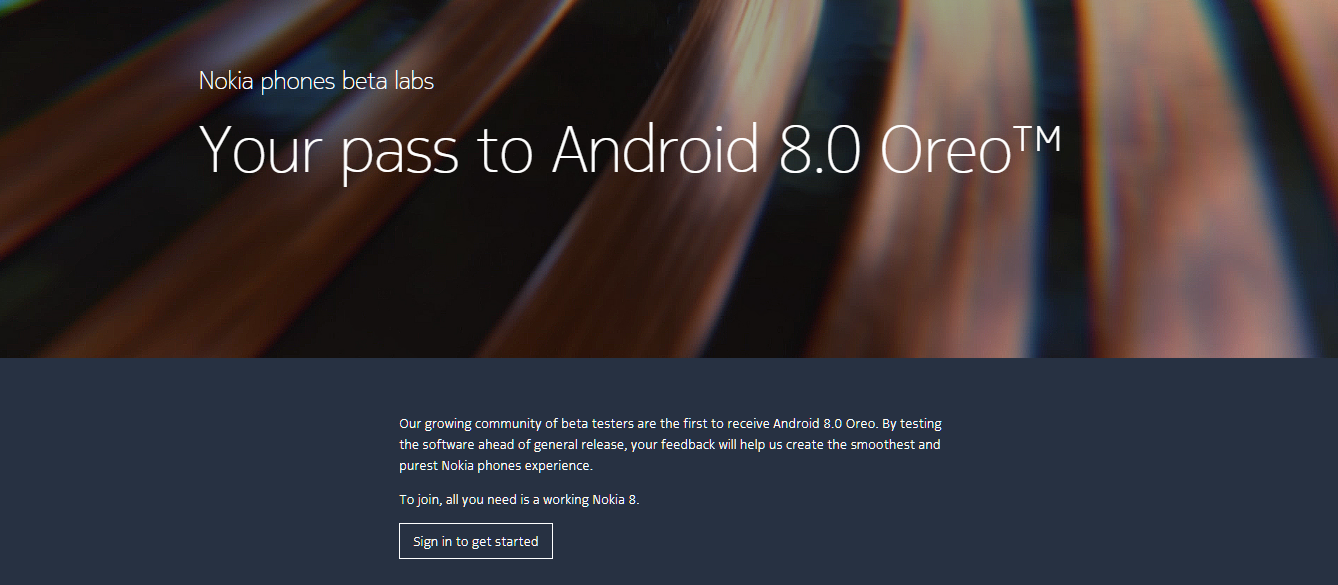 This device is the flagship with which Nokia will try to compete with the big ones of the market, like Samsung and Apple. Inside it, we find a Qualcomm Snapdragon 835 processor, 4GB of RAM and 64GB of internal storage. All this in a phone that will have a rather manageable size, thanks to its IPS screen of 5.3 inches, which has a QHD resolution.
When we talk about the camera this gets interesting, since it is created in conjunction with ZEISS. At the rear, we find a double main camera, both of 13MP. The first includes optical image stabilizer and is color, while the second is monochromatic. On the front, we also have a 13MP sensor. The most outstanding? There is a new feature called Boothie, with which we can transmit live with both cameras simultaneously.
The Nokia 8 is able to record audio immersively thanks to three microphones that use acoustic algorithms from OZO Audio. This technology can be exploited in any device when sharing files over the phone.
The terminal was available in the month of September worldwide, The reference price is Rupees 36000 and there will be four colors to choose from: polished blue, copper, tempered blue and metal.
When Nokia launched the new Nokia 8, the company emphasized that the update to Android Oreo was coming, In this way, Nokia could be one of the first brands to update to Android Oreo its devices, which is always well received by its users, who have seen how the once great brand of mobile has made good moves and has scored big victories, where even this month they beat Google to release the October security patch, being the first to take them to a terminal.
Once this is done, you will get the beta version for your Nokia 8, if you decide that the beta is not for you, or regret at the last moment, you can leave it at any time, which will take your device to the latest version stable.
Any concerns or appreciation about this program on your phone can be informed to Nokia through the feedback application that comes pre-installed on the device. As we said, the program is still limited only to the Nokia 8, so we will have to wait for news to know what will be next to join the program, which clearly should be the Nokia 6 in a logical sequence. Where Nokia 3 is now-itself having trouble to Have Android 7.1.2 due to its lack of Processor which is of MediaTek, Though we expect Nokia to live up to its promises and we think it will be soon available to download.