Start conversations with the same app without having to do it from the console first. This is the new feature that has reached the Xbox application, a Chat Party that facilitates access to a new conversation with contacts whether or not we are playing the Xbox.
Until the 6th generation of systems – PlayStation 2, Game Cube, Dreamcast and the first Xbox -, consoles and mobile phones were two separate elements. But with the inclusion of the 7th Gene PS3 and Xbox 360 systems at the same time as the arrival of smartphones, both devices, consoles, and mobiles, began to coordinate to the point of having own apps of each brand.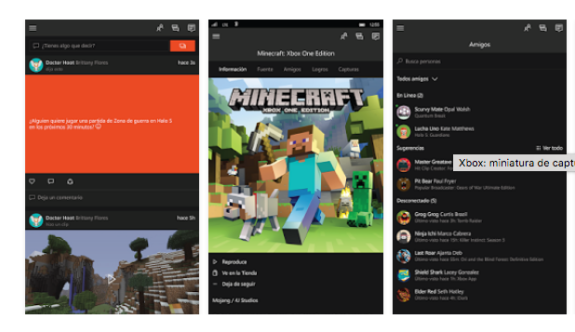 Chat in the Xbox app
In this way, if we have the PlayStation, Xbox or Nintendo application, we can see which contacts are online, what they play, join communities, watch streamings, share game clips and screenshots, see achievements, trophies, etc. And of all of them, the Xbox app has just been updated with a function long expected by the fans that are already a reality: Chat Party, or the possibility of starting a conversation from the same mobile.
In this way, users of Xbox consoles no longer have to be next to the console to start a chat between contacts or join a conversation in progress, but with Chat Party we can start a chat or get into one through of the Xbox app without having to be near the console or even at home, whether audio conversations or text. Of course being with the talking headset is the most comfortable, but it is a great measure of when we get caught out or without power / want to start the Xbox.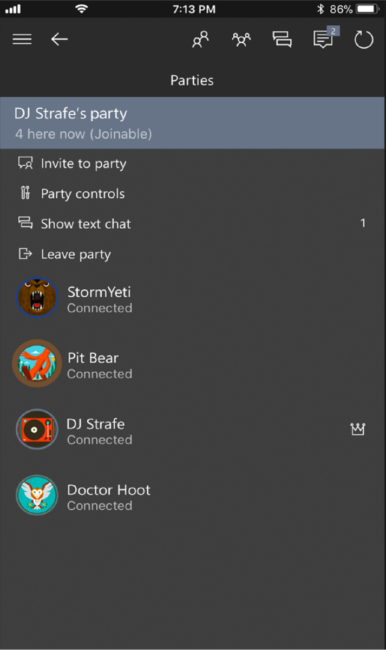 In Android and iOS
The feature announced on Twitter by Larry 'Major Nelson' Hryb, is already available for a few hours officially in both versions of the Xbox app, for Android systems and for iOS. And the truth is that he remembers a bit the voice chat system that Nintendo has implemented in the Switch – although much less messy and bulky, really. Right now, only PlayStation is the only one of the three that remains to implement the chat feature in your app, something that PS users have been asking for a while.