It is something that has been talked about, and much, after the events that have been happening in Catalonia in the last year. The Mobile World Congress, the most important technological fair in the world and the one with the most economic impact in the mobile world, would be testing Dubai as an alternative to succeed Barcelona as the event's organizing city.
If only a few days ago the GSMA itself confirmed that the next edition of the Mobile World Congress of 2019 would maintain Spain as a scenario, today it has been known, through Expansión, that there are contacts with Dubai to try a possible change of headquarters for the benefit of the emirate. The GSMA is the technological association that encompasses more than 800 operators and more than 300 companies in the telecommunications sector and, in turn, is the owner and organizer of the MWC.
And, apart from the political tensions experienced in Catalonia, there are other factors that make the GSMA consider having an alternative destination in case events continue to perpetuate the instability, both political and economic. To this, it is added that Dubai will host the Universal Exhibition 2020 and for this, it is not having, as is usual in these places, the slightest qualms when it comes to investing everything necessary to turn its facilities into the best that have ever been viewed.
You May Like: The Google Assistant will reach many more countries this year
Dubai as an alternative for the MWC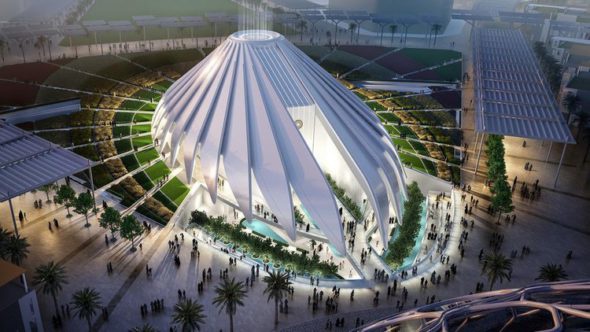 Dubai is without a doubt a fashion destination, in continuous growth. More and more companies are opting to hold their congresses there. Its facilities are unbeatable and, despite being a Muslim country, it is much more permissive than what we can find in other countries in the area, which allows visitors to the fairs to carry out activities and a way of life similar to that They can perform in their places of origin.
In any case, and to reassure, those responsible for the GSMA have manifested themselves on different occasions in the idea that their current intention is to maintain the event in Barcelona, the city with which it has a contract in force until 2023, in order to have events in the three major geographical areas: Europe, Asia (China) and the United States. But for this to happen, they need, according to the GSMA marketing director, Michael O'Hara, economic and political stability.
We will have to wait to see if these contacts finally bear fruit, and the MWC leaves, something that would be a serious blow to our country in general and more specifically to the city of Barcelona, which would lose one of its referents at an image level and, let's not forget, a lot of economic losses that would exceed 465 million euros.