The reason some people prefer iOS over Android is due to lack of strong security in Android. In today's world, security is the prime priority. Keeping that in mind, Google recently released a new feature called "Google Play Protect". It was announced during Google I/O event in May.
What Is Google Play Protect?
Google Play Protect is a feature which is an upgrade to Verify Apps service. It gets enabled by default on all Android devices and technically, it is a real time malware scanner. It monitors every installed app and the apps that you are about to install. It will protect the users by verifying apps for security before installing and preventing malicious jobs from existing apps. It will be available on Google Play Services 11 or above.
If you are not using a custom ROM, you should be available very soon. If you have a custom ROM with which Google Play Services come pre-installed, you should also get the feature. You can also take an update of the app to get the feature activated. It is more like the Windows Defender. Some people are confused whether they have received the feature or now.
Must Read: How To Convert Videos Into GIFs On Android Using WhatsApp
How To Check Whether You Have Already Got Google Play Protect?
For casual users, it could be difficult to identify whether the feature is already activated on their Android device or not as the feature is not visible on the surface. You have to go to Settings of your Android device and move to Google> Security> Google Play Protect. There you will see the list of apps and when they were scanned. If it does show something like that, it means the feature is already activated.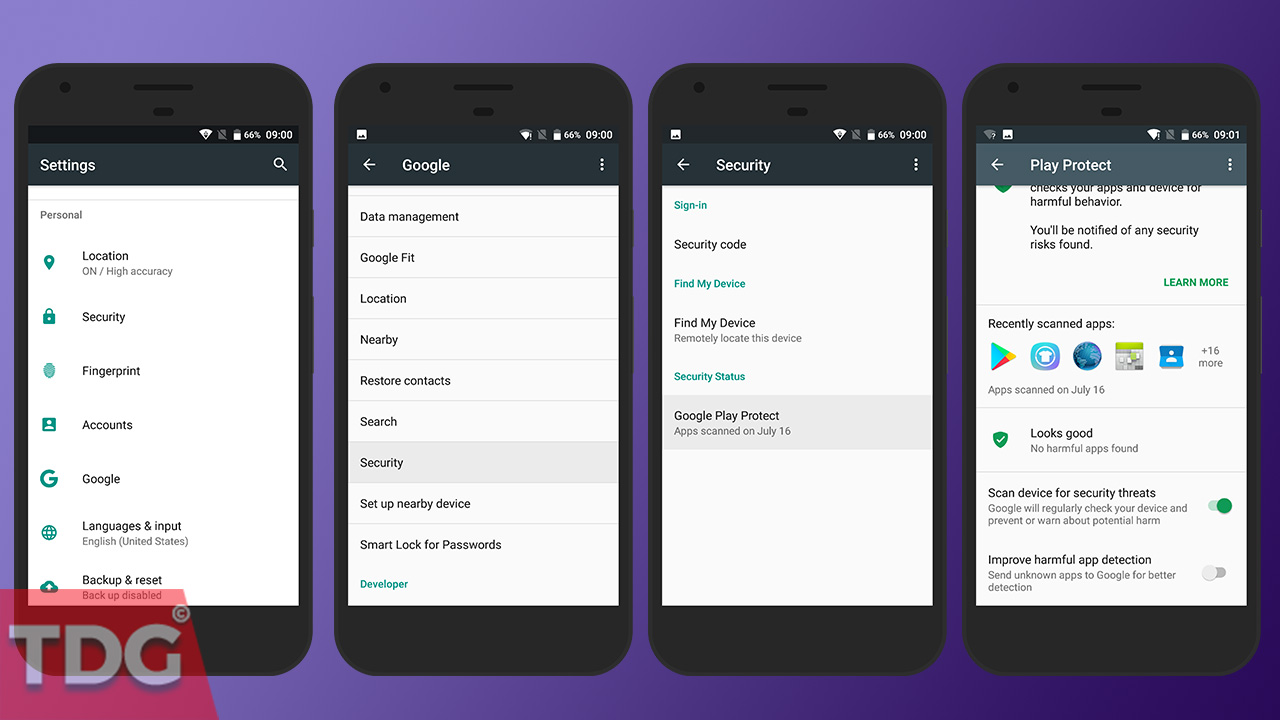 Steps To Enable Or Disable Google Play Protect?
Google Play Protect gets activated by default and all the installed apps get scanned frequently for malware and malicious activities. It is due to this reason that the performance of your smartphone might get affected especially if your smartphone is not the latest one and has less RAM. If you want, you can disable Google Play Protect by going to Settings>Google>Security>Google Play Protect. Tap on it and you will find the options 'Scan Device For Security Threats' and 'Improve Harmful App Detection'. You have to turn them off. But, by default, the second option stays off. If you want to enable it, you can do the same as well.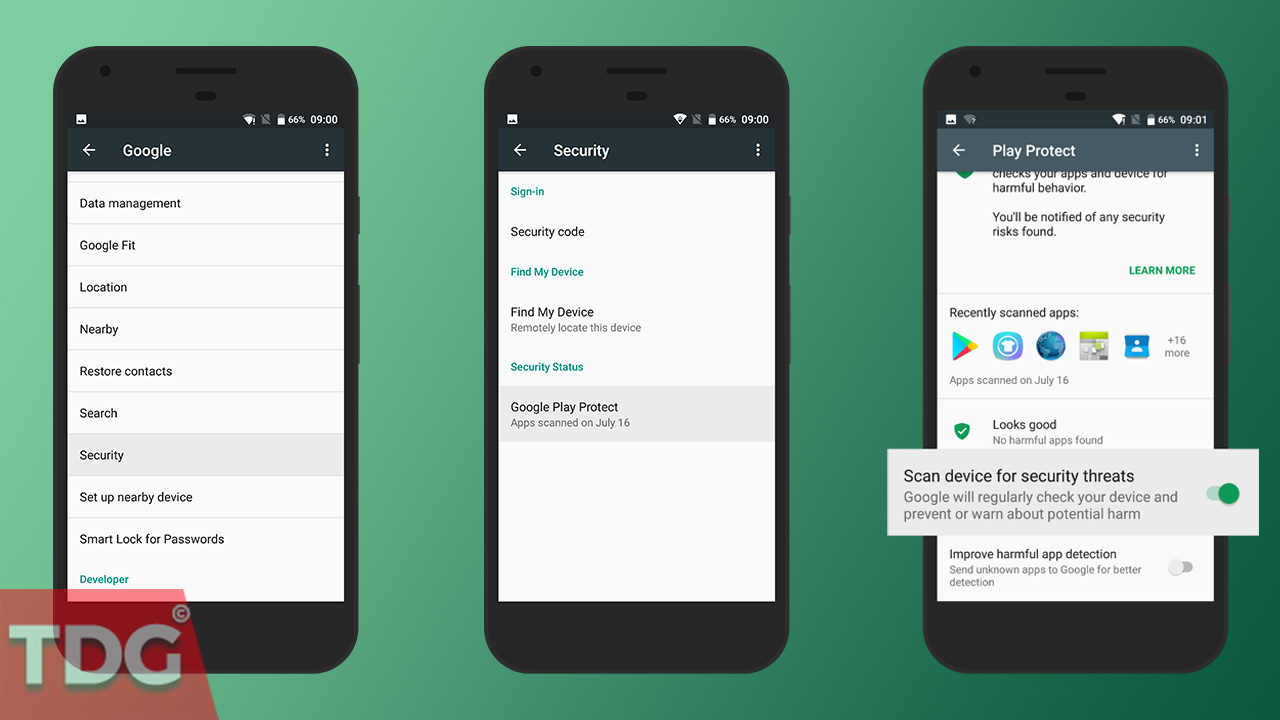 Google Play Protect is a great feature that Google has introduced for good. There are so many malware and cyber attacks going on the internet these days that no one is safe. Google Play Protect will alert you immediately when it detects a malicious app you already installed so that you can uninstall it. You can also find app Verify Badge before installing an app.