There is no doubt that the Samsung Galaxy S8 and S8 plus with its curves and features make this phone the most sought after and popular device. They are excellent smartphones and there is every good reason for one to expect it to work properly. It is a reality that every device comes with its own set of technical glitches. Below is a list of most common problems of the Samsung Galaxy S8 and also tips to fix these problems.
Random Reboots
The most common problem faced by the S8 owners is the random reboot problem. The Samsung Galaxy s8 and S8 plus begins to restart or reboot itself for many of its owners.
The potential solution to this problem is to make sure that the software is up to date. If connected to the wi-fi, the owner must be prompted to update as soon as a new software is available.
It is also recommended to first wipe the cache partition as the personal data will not be deleted. Try removing the MicroSD card in the Galaxy S8 and S8 plus.
You can also take a backup of the Micro SD card and then format the card before using it in your S8. Also, test the phone to see if it has resolved the reboot issue.
You can also test if any of the apps may be causing the reboots. Try doing a factory reset as it seems to have worked for a few people.
Wireless charging paused or not working
There are many people who have had issues with their wireless charging in their Galaxy S8 or Galaxy S8 plus. A few people received messages that the wireless charging was paused, a few people cannot make the fast charging work, some people have had phone getting very hot while charging and a few people are finding it difficult to get wireless charging work at all.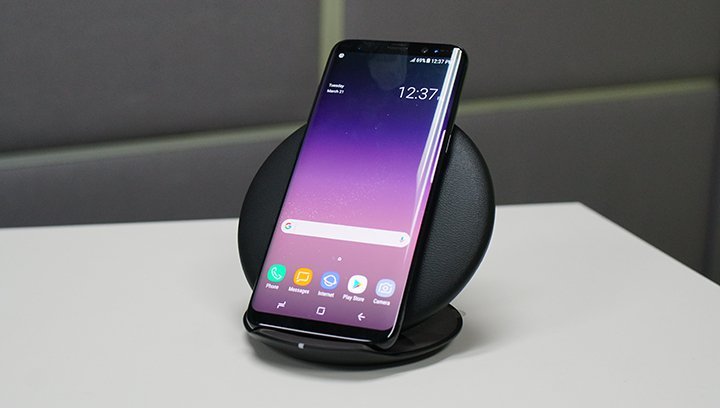 The potential solution to this problem is to first remove the Galaxy S8 case and test if that makes any difference. The case often makes the phone warmer even though it works fine in some cases.
It is also worthwhile experimenting with the position of the S8/S8 Plus.
You may find it works better with some wireless charging pads and docks if you turn the phone sideways or move it around for a better connection.
You can also try and change the cable and the wall charger. You may get this to work by using a Samsung fast wireless charging pad with the cable and wall charger that was included with your S8 phone.
Try and change the power adapter or wall charger that comes with the third-party wireless charger if it keeps pausing and will not do a fast charge.
Try plugging the power strip directly into the wall if you are using one. You can also test with many wall outlets just to rule that out.
Annoyance: Red-Tinted Display
Some customers complained about the red tinted displays in Galaxy S8 and S8 plus. These displays are noticeable when the screen is viewed at an angle.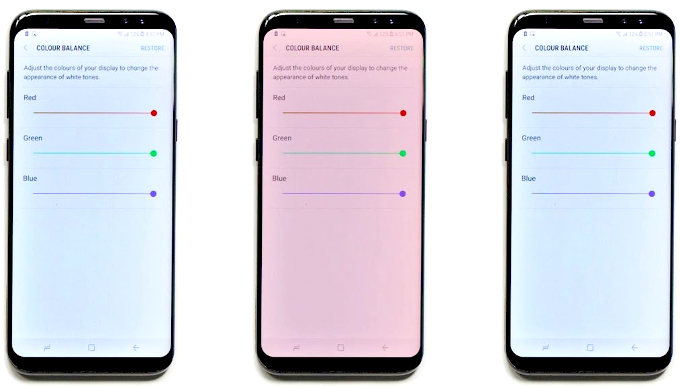 Samsung has released a patch to fix this issue. You can download the patch by going to Settings->Software Update->Download updates manually.
The color balance can be adjusted by going to Settings -> Display-> Color balance
Glitch: Wi-Fi disconnecting or slowing down
There are some complaints about wi-fi not working properly on some networks with S8 and S8plus. It connects and runs at a good speed initially, but it disconnects and slows down after a while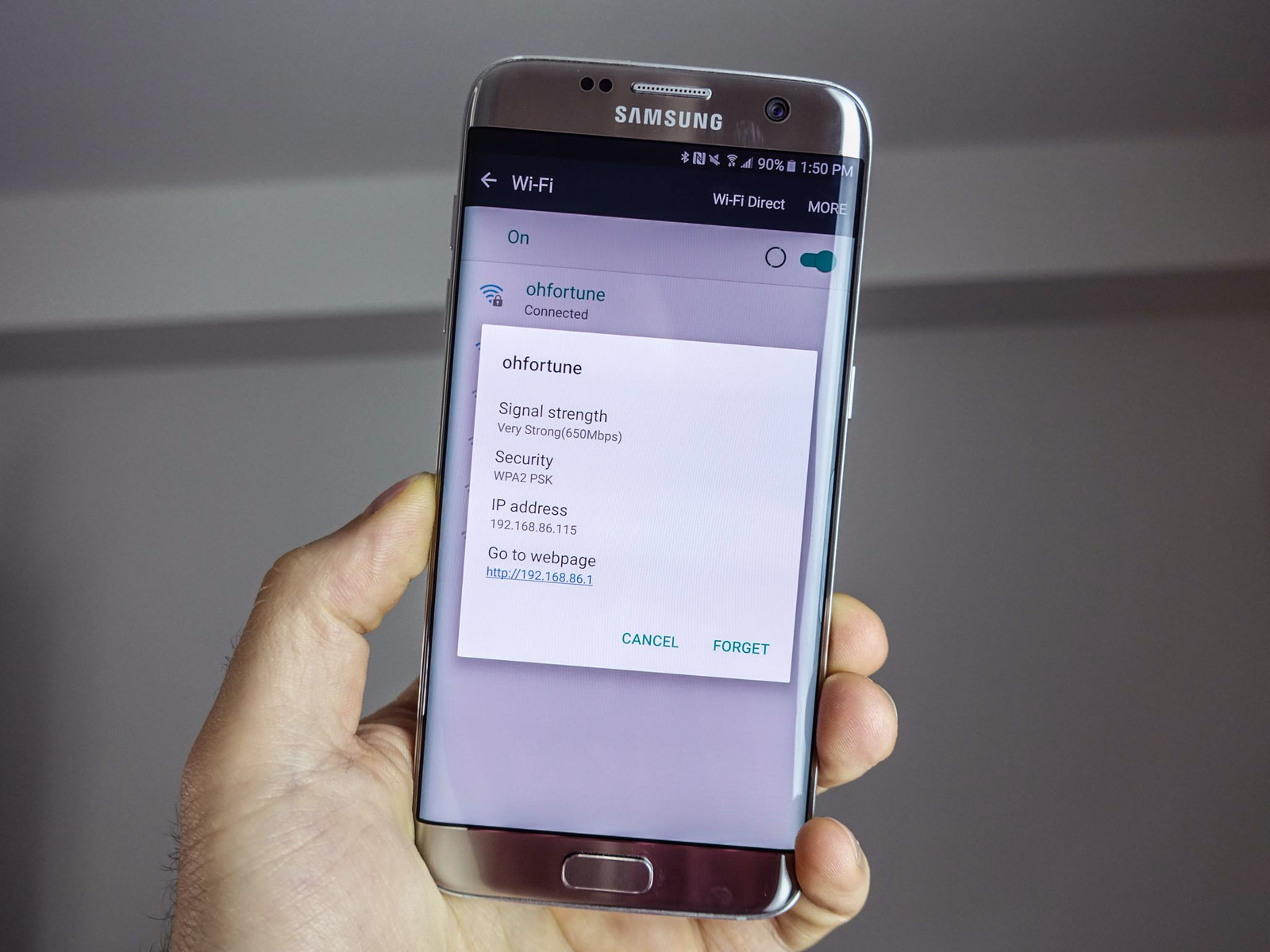 The potential solution is, to begin with, a simple reboot of the router and the phone.
Go to Settings -> Connections -> Wifi -> Advanced and make sue to turn off the smart network switch. Toggle it on and off if it is already
Go to Settings -> Connections -> wi-fi -> Advanced and ensure that the switch Keep wi-fi on during sleep is set to Always
Edge lighting not working
Some people have reported that they have not been getting edge lighting, some get it only when the S8 is turned face down and some say it doesn't work whether the face is up or down.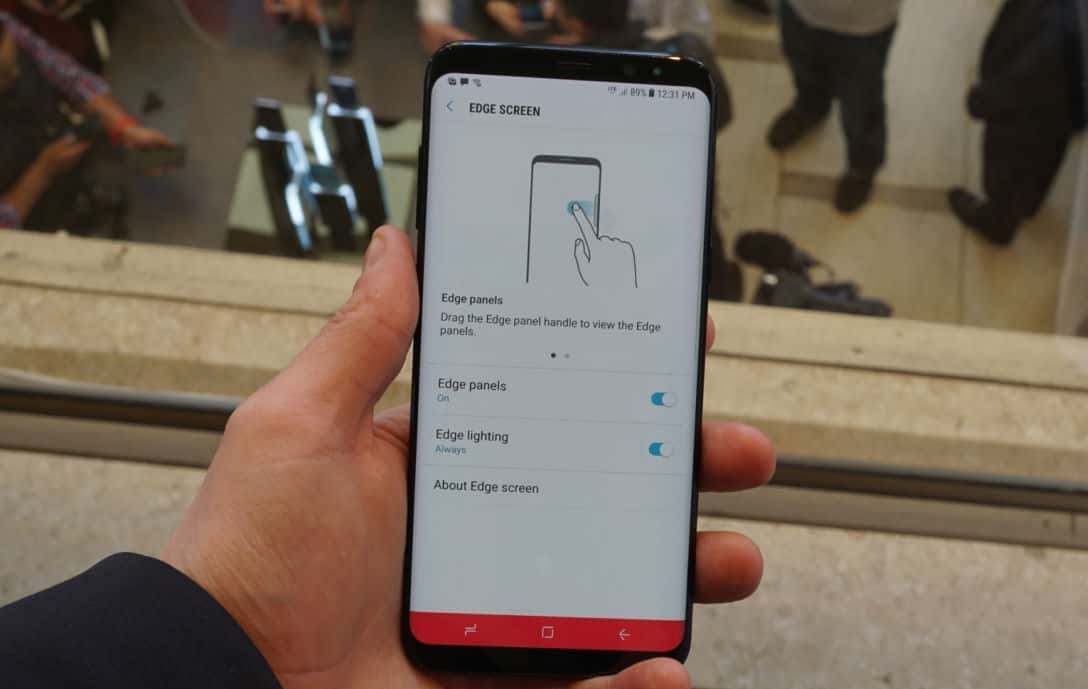 Potential solutions is to Goto Settings -> Display -> Edge screen-> Edge lighting and ensure that it is set to always and then tap on manage notifications and make sure to turn on the apps that you want to get notification from.
If you have any question related to this post, feel free to leave that in the comment section below 🙂
Note: We don't own the images shared here and are the properties of the respected owners.We only share these images only for educational purposes.