WhatsApp is the most popular messaging app in the world. There are some unique features that make WhatsApp so popular. One of such features is the Tick Mark. Whenever a message is sent, the sender can see one tick mark and when the message has reached the targeted person and it has been downloaded on his/her smartphone, the sender can see a double tick. But the most interest thing is Blue Tick. When the receiver reads the message, the sender can find double Blue Ticks. This feature is technically called Read Receipts.
The most searched query on search engines regarding WhatsApp is how to disable those Blue Ticks because you do not want someone to know you have read their messages. In other words, you want to read the messages you have received without notifying the sender.
Must Read: How To Share Images In Whatsapp Without Loss In Quality
Guide – 

Read WhatsApp Messages Without Going Online
The Outdated Solution –

By Disabling Read Receipts
One of the worst ways to bar someone from seeing those blue ticks when you have read the message is by disabling the feature which also disables your power to see those blue ticks when someone else reads the messages you have sent.To Do So, Go To Whats App Settings > Account > Privacy > Untick Read Receipts.
This is a great compromise and not really worth it. There is a new way to disable blue ticks so that your sender does not know that you have read his/her messages.
The Latest And Best Solution –

How it Works?
The app which can do this impossible task is called Unseen – No Last Seen that lets you read all messages without being "Seen". It also works on Facebook Messenger and Viber. It is quite interesting to know how it works. It always intercepts the WhatsApp messages that come on your device and fetches all the WhatsApp messages secretly and then shows them through their app. So, you get to watch the messages without opening WhatsApp and the blue ticks never appear. This is very much like Incognito Mode of WhatsApp. You can also see the incoming pictures and videos in a conversation. For that, you have to open conversations for Unseen app and tap on Media icon on the top for the media files to appear. In case you are wondering, it is absolutely free but it has ads to drive revenue for itself. If you want ad-free Unseen app, you have to pay Rs.69.99.
How To Set Unseen App – No Last Seen?
After installing the app, you have to move to Settings of your smartphone and you will find Android Accessibility Permission. You need to enable that for the app so that it can access WhatsApp messages secretly.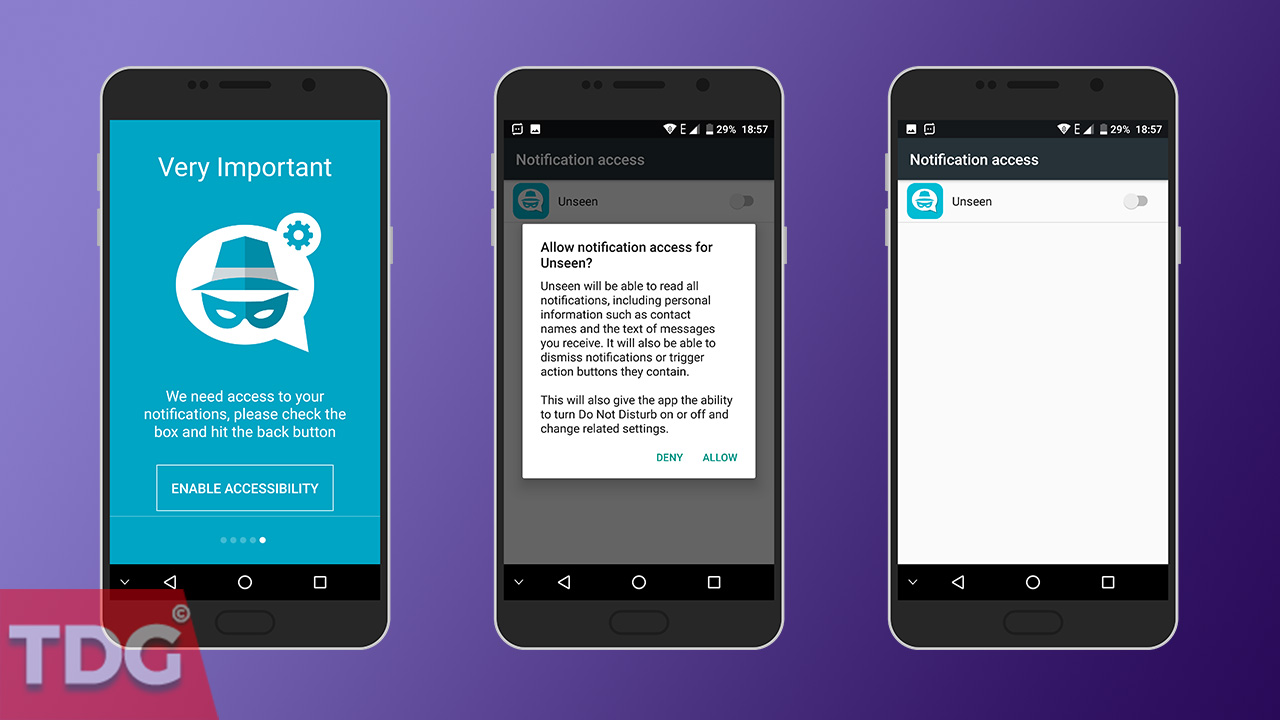 That is it and now, you can stay invisible on WhatsApp.Whenever someone sends you a message, a heads-up notification will appear with the message and you can tap on that which will take you to the unseen app and you can continue your conversation there without being seen.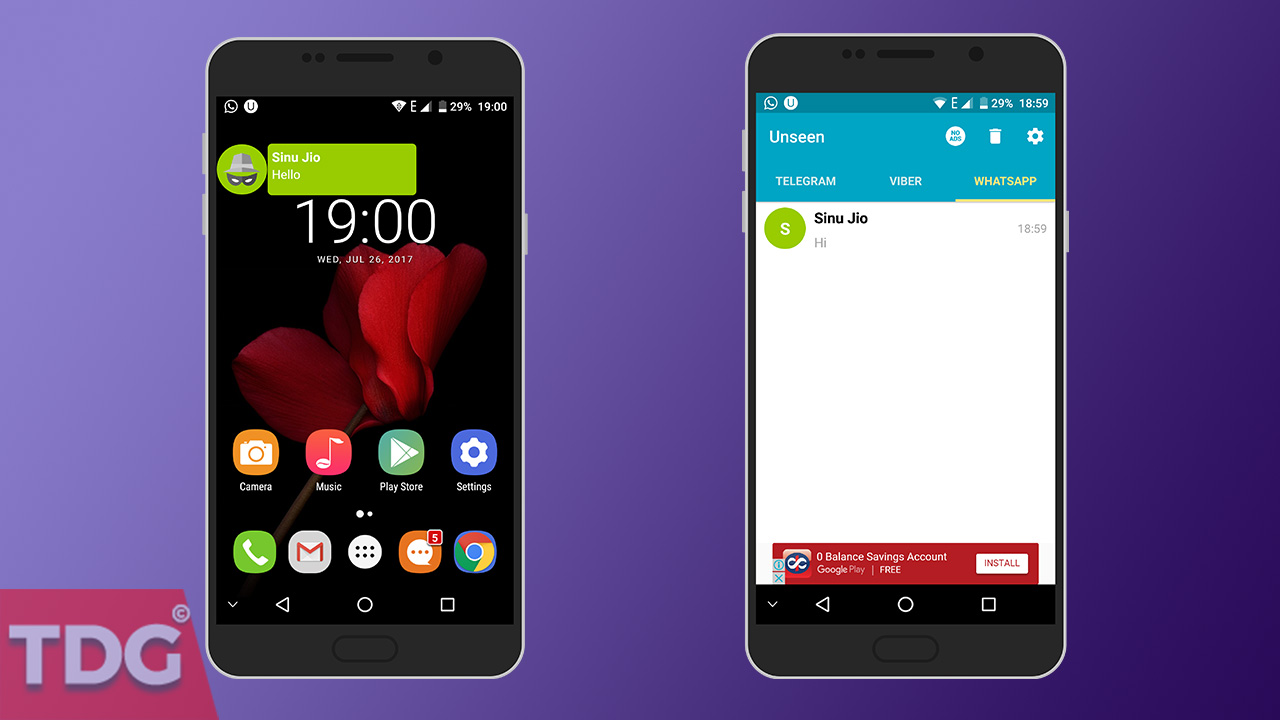 If you have any question related to this post, feel free to leave that in the comment section below 🙂