HMD Global, the new licensee of Nokia smartphones has finally for the prestigious trademark of the "PureView" from Microsoft reuniting the new maker of Nokia smartphones with their universally acclaimed imaging technology.
The PureView technology was launched with the Nokia 808 PureView. The device featured a whopping 41MP of the camera and was the first mobile manufacturer to use the pixel- binding technology, something which many manufacturers have been able to perfect in recent times only.
The device had a DxOMark rating of 61, the highest for its time and which held the crown for many years, as compared to recent times when you see a new smartphone top the rating every few months.
The PureView branded smartphones from Nokia took mobile imaging to new heights and gave a stiff competition to the competitors.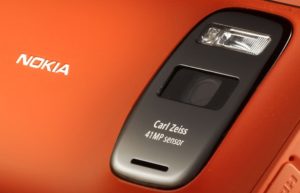 The PureView moniker spread to Nokia's Windows Mobile OS based smartphones also with the Nokia Lumia 920, 1020 and the 1520 getting cameras using the PureView technology.
The PureView branded cameras had on-chip image processing capabilities, something which was quite ahead for its times. This helped in improved digital zoom, reduced noise and better scaling of images with oversampling. The devices were also equipped with Xenon flash, and Carl Zeiss, Nokia's longtime associate, branded all- spherical 1- group lenses.
When Microsoft bought Nokia in 2014, the PureView got transferred to Microsoft which used the technology in its Microsoft Lumia 950.
The European Union Trademark for the PureView was transferred to HMD Global officially on the 23rd of August and is officially valid till the 4th of January 2022, according to the European Union Intellectual Property Office.
HMD Global, though may have gained the right to use the PureView technology, the company must strive to deliver something that is worthy of carrying the moniker, because when the PureView branded smartphones had no compromises when it came to photography, they were simply the best camera phones for their times.
With HMD Global gaining the PureView trademark and having already reignited their partnership with Carl Zeiss last year, is it about time that the company wows everyone by unveiling the long-rumored Penta- lens smartphone.