Although it is not an update that has spread massively in the market, some devices such as the Nexus and Google Pixel are currently able to run Android 8.1 Oreo. For these the app LWP + comes to the force. An application that has its ability to force the dark mode in the interface of the system its maximum. All the details, below.
After the relevant complaints about the fixed color of the interface in Android 8 Oreo, Google took note and included in Android 8.1 Oreo a new API so that the user had the opportunity to adjust and customize the color of certain parts of the system. However, the WallpaperColors API itself has its limitations.
Related Post: How To Fix Oreo Firmware Flashing Error With Odin For Samsung Devices
An option to customize your Android 8.1 Oreo smartphone
To understand exactly the functionality of the LWP + application we have to detail what is the main change introduced by the WallpaperColors API. This, as detailed in XDA, what it does, in essence, is to adapt the color of the interface according to the tones that look the photo or image set by the user as wallpaper.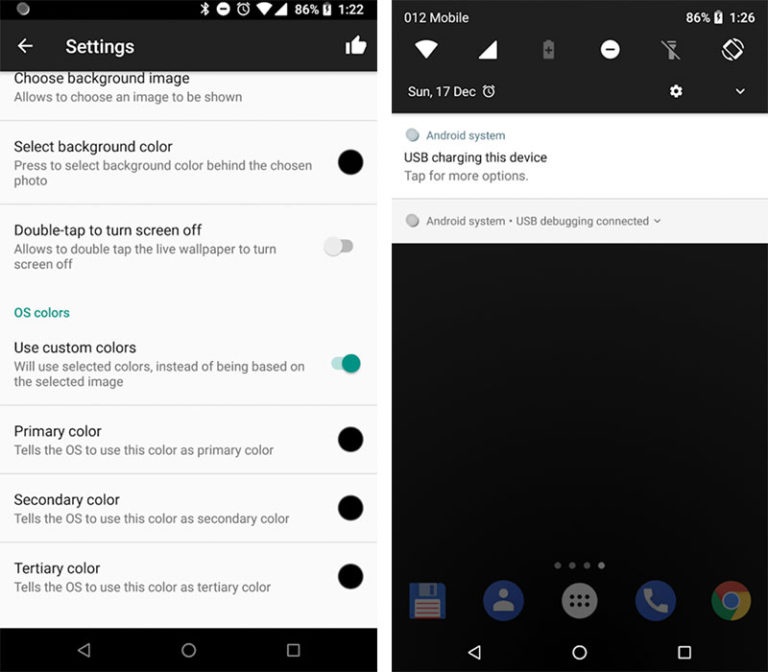 However, as we insist again, this feature is automatic and performed by the system according to predefined parameters. Therefore, depending on the colors of the fixed wallpaper, the tone of the system interface may not be to the user's liking.
Force dark mode by default
In fact, the LWP + app has in its ability to force the fixation of the dark mode its main and most attractive feature. And is that with the installation of the application, users with smartphones with Android 8.1 Oreo can customize the interface with up to three colors, without necessarily being initially proposed by the default settings.
Therefore, this application will allow you to keep the dark mode in Android 8.1 Oreo whatever the main color of the photo or image you set for your home screen.
You can download the free LWP + application from the Play Store, although there is a Pro version of payment that you can activate the app itself.