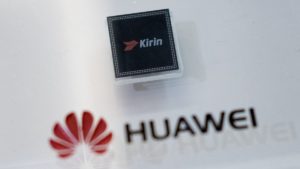 With the launch of Huawei mate 20 and mate 20 pro coming closer by date Huawei has already got things pretty fired up with the launch of Kirin 980 chipset which the call as most powerful and most intelligent chip.
The brand new chip will be built upon a 7nm process which will bring radical improvement in performance and battery life over the current chips. Huawei claims the Kirin 980 to be 33% more power efficient than the Qualcomm's Snapdragon 845. The kirin 980 is an Octa-core processor which bundles with Mali-G76 GPU.
The kirin 980 also bring the dual ISP for improved image processing for a better and smoother camera performance which they says helps to improve the results by 44% though we don't know about the reference.
Huawei has doubled down on its AI processing aspirations, adding a dual NPU (neural processor unit) to the Kirin 980, which performs AI-assisted image recognition tasks at a rate of 4,500 images per minute this number though sound blanks but it is more than twice the Snapdragon 845 can pull and more than 3X what Apple's A11 can perform. This is what the intelligent means.
Though we haven't heard about the 5G capabilities yet we expect an improved or upgraded version of the chip to ship with 5G in 2019 in Huawei next year lineup of the smartphone.
Huawei has given an October 2018 launch date for the Mate20 and Mate20 pro smartphones which would horse this monster.