Xiaomi has launched MI 5X just a few days ago in China. It is a mid-range handset with dual camera. One of them has 12 MP wide-angle with f/2.2 aperture and the other has 12 MP has a telephoto lens with f/2.6 aperture for better optical zoom. It has the most demanded Portrait Mode already available on iPhone 7 Plus and OnePlus 5. The front camera has 5 MP with real-time filters.
The main attraction is the fact that it runs on MIUI 9 which has Android 7.0 Nougat. It comes with 4 GB RAM and octa-core Qualcomm SnapDragon 625 SoC. It has microSD card slot to expand inbuilt 64 GB of storage to 128 GB storage space. Most importantly, it has 4G VoLTE along with various types of sensors. The audio quality has improved massively with the available audio amplifier. It comes with a standard 5.5-inch Full HD display which makes it possible for users to work on split screen mode easily.
In this article, we will guide you on how to take a screenshot on Xiaomi Mi 5X which is now the primary concern or query after a person buys a smartphone. The reason is that people always share funny memes and screenshots from videos to their friends on social media to spread the laughter among all. The important of screenshots is massive and users require it regularly.
Must Read: Download Xiaomi MIUI 9 Stock Wallpapers
Steps To Take Screenshots On Xiaomi Mi 5X
Method: 1 – Using Hardware Keys
Step 1. Go to the screen of which you want to capture a screenshot. It can be a split screen, web browser tab or any app window.
Step 2. Now, you have to press the Power button and the Volume Down button simultaneously and hold on to them unless you see an animation of clicking a screen photo on the screen. You will also receive a notification appearing on the screen. Only then, you should realize the Power and Volume Down button.
Step 3. Click on the notification that appears on the screen and you will see the image from your gallery. You can tap and hold on the image to get options to share in anywhere you want.
Method: 2 – From Notification Tray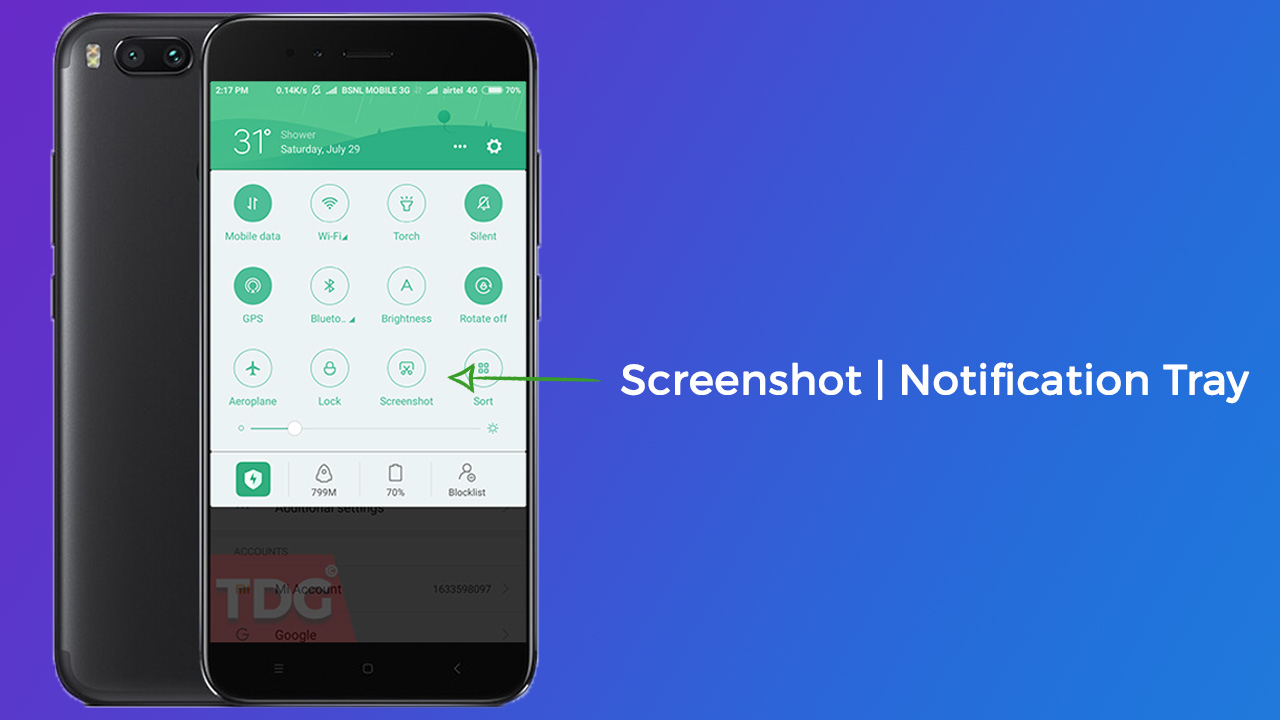 Pull down the notification tray, there will be a screenshot option, just click on that button to take a screenshot of the current screen.
Method: 3 – Using 3-Finger Swipe Gesture
You can take a screenshot by swiping down 3 fingers on your screen which you want to capture but you have to enable that feature.
To do so, go to Settings > Additional Settings > Screenshots > Enable "Slide three fingers to take a screenshot"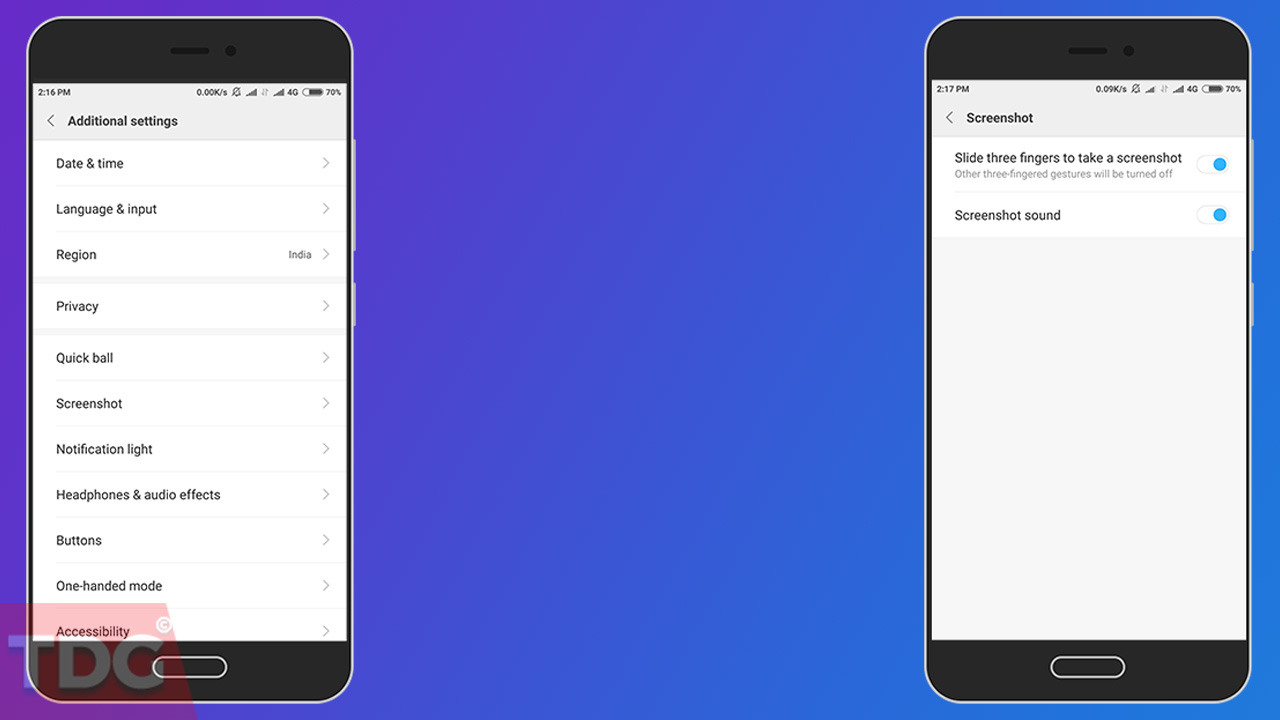 It is not yet announced when Mi 5X will hit the Indian market, if at all. The price is supposed to be around 15,000 Indian Rupees if you convert the announced price for the Chinese version in Indian currency. The registration has open in China and over 8 lakh people are interested in buying the phone. It will be available in Black, Gold, and Pink colour.