OnePlus 5 has lived up to the hype, and the price to specifications comparison has made it a must-have flagship smartphone. The exclusive new feature on OnePlus 5 that everyone is talking about is the unique Reading Mode. It optimizes the display settings to Grayscale so that the blue light emitted from devices cannot affect the eyes and skin.
It is a fact that most of the users use their smartphones and tablets to read eBooks, articles and long posts. In this article, we will show you how you can OnePlus 5 like Reading mode on any Android phone.
Tricks To Get OnePlus 5 Like Reading Mode on Any Android Phone
METHOD 1

Enabling Monochromacy
The OnePlus 5 Like reading mode is already there on every Android device and to enable it, you have to enable Developer Option.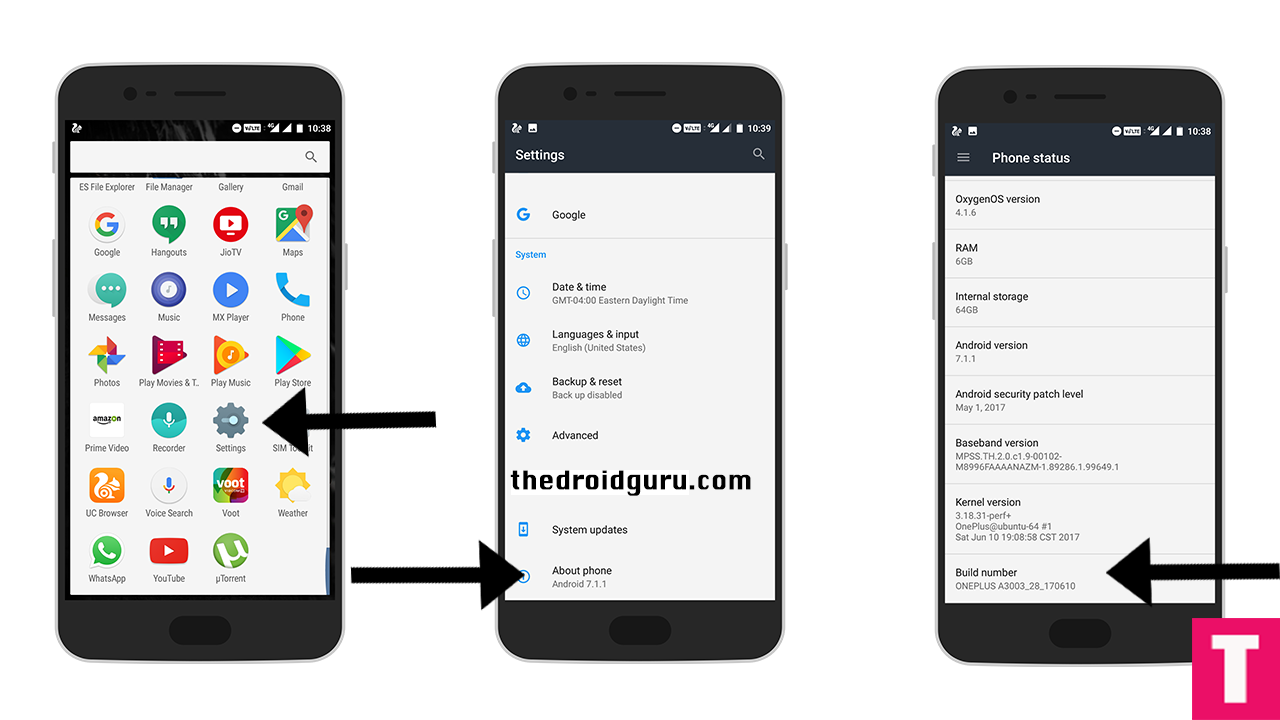 Step 1. Go to Settings and scroll down to find and tap on About Phone. Again scroll down in the next screen and find and tap on Build Number 7 times in a row. This will enable Developer Option.
Step 2. Tap on Developer Option from Settings and find the option Simulate Color Space. Tap on it and a popup will appear and select Monochromacy.
This will turn the display into the Grayscale mode which is perfect for reading, and you can read for hours without hurting your eyes.When you are done
Note: When you are done reading, you can go back to Settings> Developer option> Simulate Color Space and select Disable option.
METHOD 2

Apps Available to Get OnePlus 5 Like Reading Mode on Any Android Phone
It is a hectic job to turn to Monochromacy mode all the time when you want to read something for long and again turn it off to get back to the normal mode. Instead, you can use certain apps that do not exactly get you the reading mode as in OnePlus 5, but they are quite effective in providing a soothing effect to the eyes while reading.
You May Like: 15 Best Android Build.Prop Tweaks You Must Try (2017)
The app is designed to prevent the exposure of eyes to the harmful blue light of the smartphones while reading at night so that you do not have any trouble in sleeping. It adjusts the light of the display setting of your smartphone as per the time on your device and the night reading mode is as effective as Oneplus 5 reading mode.
This is another app that is built on the same concept of reducing eye strain while reading at night. Give it a try and enable the Grayscale mode.
If you have any question related to this post, feel free to leave that in the comment section below 🙂